Philly and Pa. continue to count votes as presidential contest hangs in the balance
Turnout in the state's largest city was robust early, but then trickled off. Few irregularities were reported, and officials are continuing to tally the results.
An inconclusive election night 2020 ended with the presidential contest hinging on the counting of mail ballots in Philadelphia and other Pennsylvania counties, as many predicted.
While election officials in Philadelphia continued to count mail ballots around the clock, results in the heavily Democratic city and the commonwealth remained uncertain going into Wednesday. Officials across the state urged patience as the tally carried on, with President Donald Trump outperforming pollsters' expectations over former Vice President Joe Biden in some parts of the U.S.
With an unprecedented number of mail ballots returned, and more still arriving, the final presidential result was not expected to be known on Tuesday night.
What is clear: voters surged to the polls across Pennsylvania despite a pandemic and national upheaval. By 2 a.m., the City Commissioners, who oversee elections in Philadelphia, had tallied 370,992 votes — 73.2% of which were cast in favor of Biden.
On the morning of Nov. 4, hundreds of thousands of Philly votes remain uncounted, as do more than a million across Pa. Returns varied widely in each of the state's 67 counties, with Pittsburgh's Allegheny County reporting only 30% of estimated votes before pausing its count until 10 a.m. Philadelphia officials will work through the night.
"When you have 350,000 votes to count and an election code that lays out the process for counting those votes, it takes time," said Philadelphia City Commissioner Al Schmidt, a Republican. "It takes time. You're not going to know on election night."
Democrats returned mail ballots at higher rates than Republicans. The former vice president was down by over 600,000 votes in the state early Wednesday.
In Philadelphia, delays in announcing the latest numbers early Wednesday morning were not because of counting irregularities or slowdowns, said City Commissioner Lisa Deeley. "It's just a reporting issue — it's not a counting issue." The next reports from Philly are expected around 9 a.m. and then again at 3 p.m. on Nov. 4.
As of Wednesday morning, two key congressional races were still undecided in Pennsylvania, along with a string of state legislative races.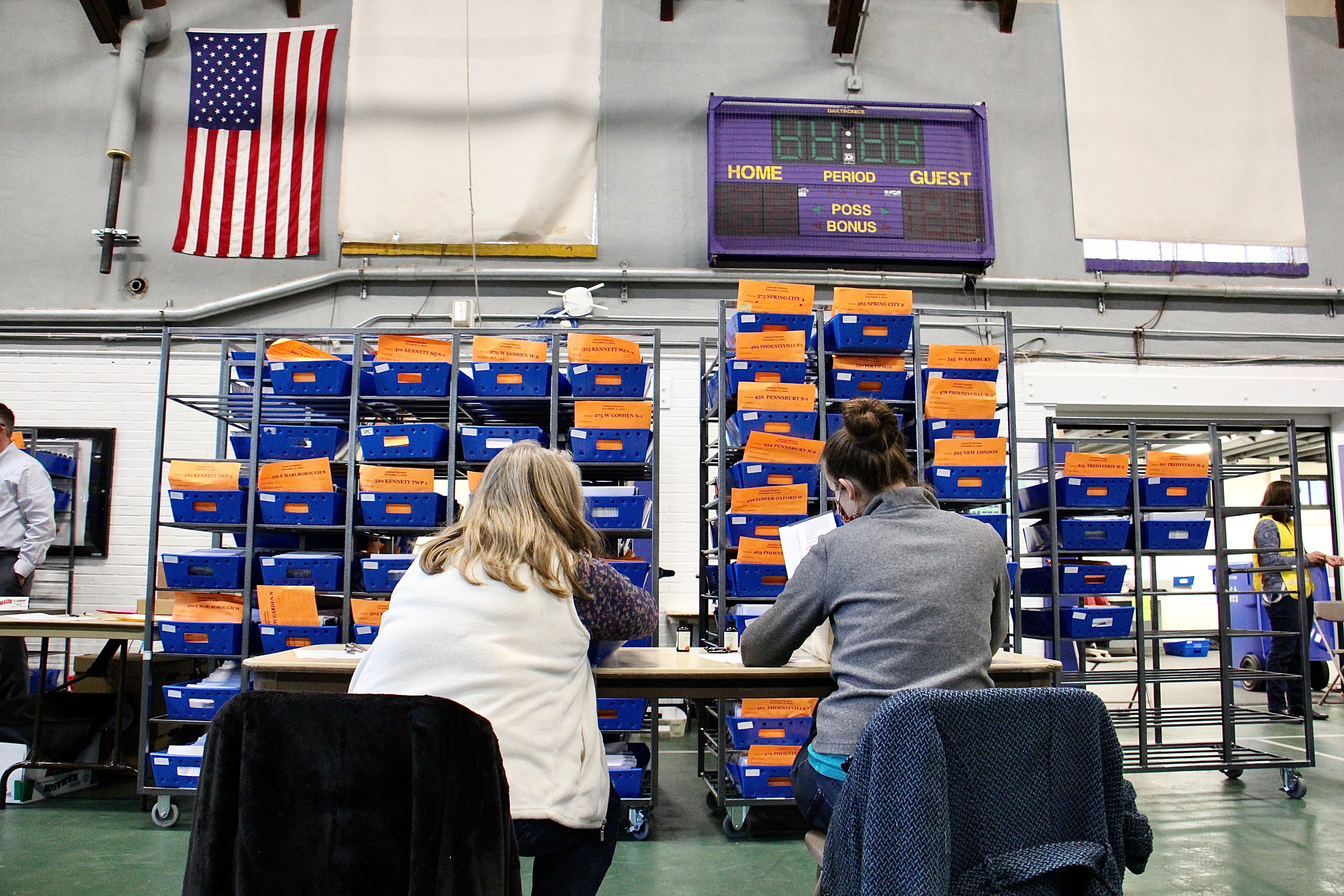 Turnout in Philly and the suburbs
Turnout at the polls in Philadelphia was robust on Tuesday morning, and dwindled throughout the day, with no "after-work surge" at the end of the night. Some related the shift to the number of people working from home this year, allowing more flexibility to head to the polling place early.
U.S. Rep. Brendan Boyle, the Democratic incumbent from the 2nd District in Philadelphia, said he was pleased with the early returns, though he is hoping that the city will exceed its 2016 benchmark of 710,000 voters once all ballots are counted. Early Wednesday, it seemed like Philly might not surpass its most recent presidential election turnout number.
"What's frustrating to me is that I really can't make an apples-to-apples comparison to any previous election, because this is truly a unique animal," Boyle said.
Returns remained equally unclear In the suburbs, with between 30% to 60% of votes still left uncounted across the four counties outside Philadelphia.
Voter intimidation reports were rare, legal challenges persist
Despite unprecedented rhetoric about voter intimidation, incidents were isolated in the city and surrounding counties — as with the rest of the country, according to early media reports. In Philadelphia, District Attorney Larry Krasner's office received 68 incidents of alleged interference at the polls.
All but one has since been resolved peacefully, the prosecutor's office said.
However, there remain unresolved legal challenges that could still impact the election across the state.
Late Tuesday, Republicans launched another effort to secure greater access to the city's canvassing center. Another last-ditch lawsuit that aimed to exclude certain provisional ballots that were cast by voters whose mail ballots had been rejected, which could impact the state's final count in a tight race.
The slow churn of results from mail-in ballots caused frustration into the early hours Wednesday morning, with false news reports that Philadelphia had stopped counting its mail ballots. That is untrue; election officials are working 24-7 to process the ballots at a rate allowed by the machinery.
Philly officials had initially projected another update to release mail ballot numbers after midnight, but ultimately said they could not provide release more figures until the morning.
"We are counting, we have been counting and we will continue to count until it's done," said Deeley, the commissioner.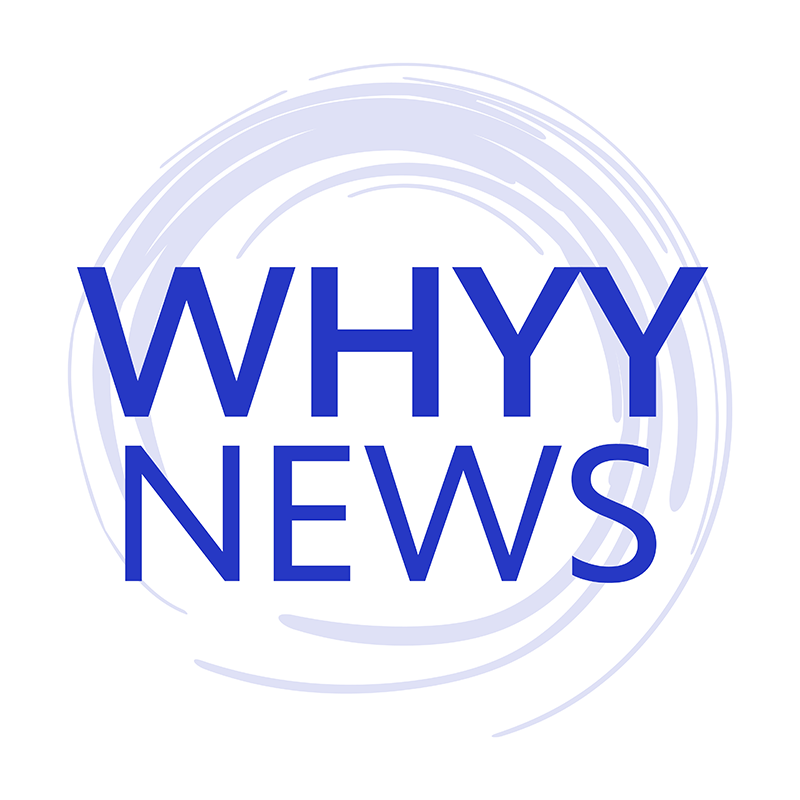 Get daily updates from WHYY News!
WHYY is your source for fact-based, in-depth journalism and information. As a nonprofit organization, we rely on financial support from readers like you. Please give today.