Trump campaign files legal challenges in Philadelphia as election court heats up
Challenges are being filed over contacting voters, the view from the ballot counting observation area, and decisions made by judges of elections at the polls.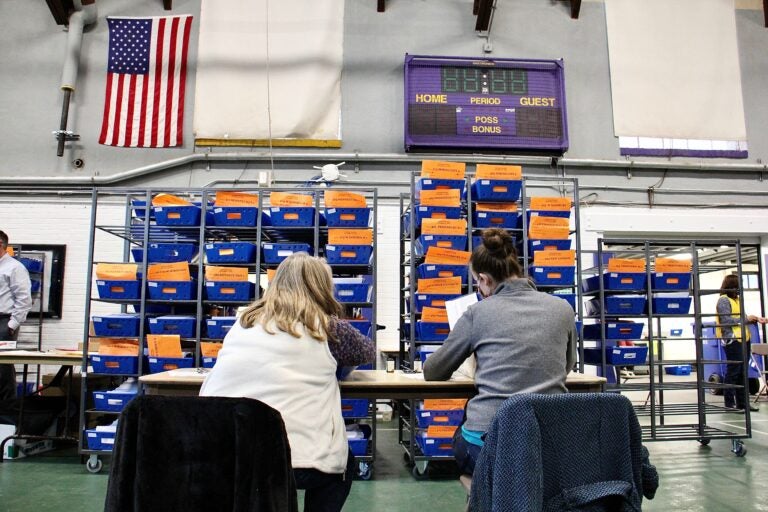 Updated: 12 a.m.
The courthouse located between City Hall and Reading Terminal Market was ground zero for legal challenges on Election Day in Philadelphia.
As of midnight Tuesday, President Donald Trump's campaign had filed five motions alleging violations of the Pennsylvania election code in Philly's election court, set up in rooms 304 and 305 of the Juanita Kidd Stout Center for Criminal Justice.
Three of the Trump motions were subsequently withdrawn, while two are still pending. The court, which opened at 7 a.m. on Election Day, adjourned at 11 p.m.
The first couple of claims, set in front of Common Pleas Court Judge Abbe Fletman, sought to enforce or expand Trump poll watchers' access to voting or counting locations. Those were withdrawn, but the concept was revived in a late evening challenge over the access to the main counting location.
Another claim sought to prevent the Biden campaign from contacting voters whose mail ballots were rejected. This was also withdrawn.
A combined complaint about a single vote cast in South Philly and a campaign worker who purportedly wore a campaign t-shirt inside a polling place is still pending before Judge Lucretia Clemons.
This court will not address ballot challenges, including issues with addresses on mail ballots or so-called "naked" ballots. Those are set to be heard by a separate group of judges at Philadelphia's Municipal Traffic Court Building on Spring Garden Street. It's unclear when. Thanks to a state Supreme Court decision, county boards in Pennsylvania can count mail ballots as long as they're received by 5 p.m. on Nov. 6 — which mean challenges might now surface until Friday or Monday.
Tuesday's challenges come after President Trump spent months trying to sow doubt in the mail ballot process, saying, without evidence, that it's vulnerable to voter fraud. The FBI has said widespread fraud in the Philadelphia region is rare.
Veteran election lawyer Samuel Stretton said the election court challenges won't affect the results in Pennsylvania.
His reason: simple math. Too many voters have cast mail ballots for these challenges to shift the political winds. "In a normal race that's close, it might make a difference — 10, 20, 30 ballots. In this race, I don't think it's gonna have an impact," said Stretton.
Complaints over access to polling places, ballot counting area
The first motion filed Tuesday by Linda Kerns, a local attorney acting on behalf of the Trump campaign, alleges the Biden campaign violated a state election statute by seeking voter contact information to notify those whose ballots were rejected due to any reason.
Possible reasons for rejection are things like the outer declaration envelope missing a signature, or the ballot not being enclosed in a secrecy envelope.
Attorneys for Philadelphia maintained that the portion of the code in question was meant to prohibit governments from disclosing information about the choices on votes cast, not information about voters' ballots themselves.
In a midday motion, Kern asserted that a voter in a Point Breeze polling place had failed to properly surrender a mail ballot before voting on a machine, potentially leading to a double vote. However, the City Commissioners confirmed that double voting had not occurred and the voter had signed an affirmation spoiling their mail ballot. However, attorneys for the Trump campaign have argued that the generally chaotic atmosphere of the polling place warrants impounding the voting machine that was used to cast the in-person vote.
A separate complaint, alleging an individual wore a campaign t-shirt inside a polling place, was combined with this motion. The court is still awaiting testimony before ruling.
Two other motions had been filed over access for poll watchers.
In one, Kerns insisted that Trump campaign operatives who had obtained poll watcher certificates under the city's process have been ejected from upwards of "thirty" of the city's 700+ polling places. The attorney did not immediately have a list of locations where poll watchers had been barred access, however. After discussions with the city, this claim was withdrawn.
A separate motion brought by the Trump campaign sought greater access to the city's main ballot counting area inside the Pennsylvania Convention Center.
Poll watchers are allowed inside the space, and the City Commissioners, who administer Philly elections, are broadcasting a livestream of the counting area. But the campaign insists that individual ballots are hard to see from an observation area, and that changes to the set-up are needed.
MORE Bad things happening in Philly. Dem election officials have avoided transparency & accountability at every step. NOW they're keeping our poll watchers so far from the counting tables there's NO WAY to ACTUALLY observe. What are they hiding?? THIS MUST STOP!!! pic.twitter.com/r1YlkZokAa

— Mike Roman (@mikeroman) November 3, 2020
The city responded by arguing that the election code doesn't provide for greater levels of access for political campaigns. Kerns, the Trump lawyer, then asked the court to withdraw the petition without prejudice — meaning that the same complaint could be refiled at a later time.
So far, the Biden campaign has largely concurred with the city's defenses against the claims. Attorneys for both camps did not immediately respond to requests for comment.
This is a developing story and will be updated.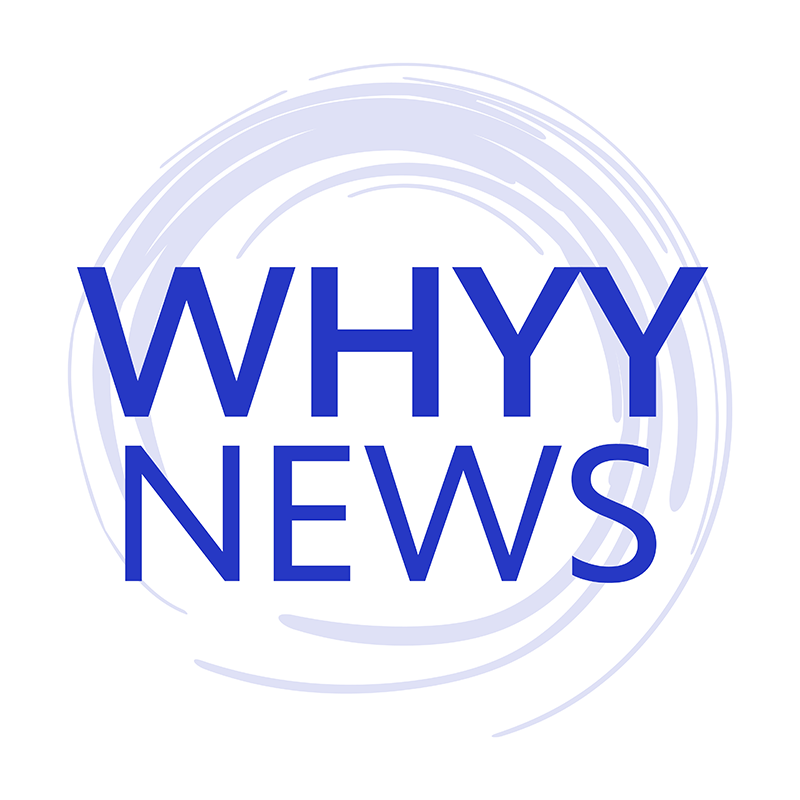 Get daily updates from WHYY News!
WHYY is your source for fact-based, in-depth journalism and information. As a nonprofit organization, we rely on financial support from readers like you. Please give today.