'The more trees, the merrier': Philly's commercial corridors are blooming with greenery thanks to 117 new trees
In one of Philly's hottest neighborhoods, the influx of trees "gives people hope," says one resident.
Listen
3:41
Chester Avenue in Philadelphia's Africatown is blooming — literally.
The bustling commercial corridor, which once lacked urban greenery, is now home to 30 trees between 54th and 56th streets.
The new shade is thanks to the Philly Tree Plan, a strategic mission to equitably grow Philly's tree canopy over the next 10 years. One element of the city's plan, which was released in February, is a collaboration with community-based organizations to plant more trees along commercial corridors.
"It was an opportunity to bring together community members and a lot of our different departments to bring life-giving trees and environmental benefits to the community," said Marisa Wilson, a community initiative specialist for the city's Parks & Recreation department.
Parks & Recreation, along with the city's Department of Commerce, has planted a total of 117 trees across different commercial corridors. The city partnered with ACHIEVEability and Global Thinking Initiatives, Inc. to greenify 60th Street in West Philadelphia between Market and Walnut streets. In Fairhill, they worked with the HACE Community Development Corporation to bring trees to North 5th Street.
The goal is to add more trees to neighborhoods that don't have enough.
In the process of creating the Philly Tree Plan, Parks & Recreation identified high-priority areas that would most benefit from "an increased investment in tree planting and care and investment in the community to care for those trees," said Erica Smith Fichman, the department's community forestry manager.
In Africatown — an area of Philadelphia home to a large and growing African immigrant population, the city worked with the African Cultural Alliance of North America, a nonprofit known as ACANA — to get these trees in the ground.
Residents and business owners helped guide the process. The community wanted to bring a range of trees to the block so that there would be something blooming year-round, and to represent the diversity of the neighborhood.
The trees do that, and much more. They also offer shade in one of the hottest areas in the city. There are other benefits, too.
Mariame Tadjiddine works at ACANA and helped coordinate the tree planting last fall. She's noticed the new greenery has helped keep the area clean.
"It's a strategy to stop people [from] dumping more trash," said Tadjiddine. "I know one thing … the community, they like beauty, they respect art. So when the idea come for planting trees, I loved it and I jumped on it and I started working with them [the city]."
Resident Akuji Emeruwa says that trash and litter are a big problem in the neighborhood, but since the trees have been planted, she's seen people make the effort to keep it clean.
"The beauty makes people want to do better," she said.
Keeping the neighborhood clean is a priority for ACANA. The organization owns and operates a trash truck as of 2022.
Now that the corridor has dozens of golden rain, silverbell, and yellowwood trees, the focus is on maintenance. ACANA is working with the city's Taking Care of Business program, which pays residents to keep commercial areas clean. That work falls to corridor ambassador Forkpa Moryalleh, and he takes pride in it.
Moryalleh says the trees are beautiful, and "they help with decarbonization and give us oxygen." All positive things that combat the effects of climate change.
"If we can take good care of them, we're going to be fine," said Moryalleh.
Musa Trawally, who is ACANA's administrator for the corridor and works on business development, sees the effort as a larger investment in the neighborhood.
He hopes to make Southwest Philly a destination.
"We are encouraging people from all over to see Southwest Philly as a place to come and shop, help our small businesses to grow," said Trawally. "We want to make sure that this area compete[s] with University City and downtown as well."
Trees are a big part of making an area feel welcoming, said Salim Wilson, a senior director with the city's commerce department.
"It makes people want to come to the corridor, makes people want to stay longer," said Wilson. "What that does in turn, is create more business for the businesses on the corridor."
Voffee Jabateh, CEO of ACANA, says that the new trees on Chester Avenue are only the beginning.
"Our goal is to make this place more plush," said Jabateh. "Changing this neighborhood into an urban forest. We really love the trees, but we are looking forward to doing more."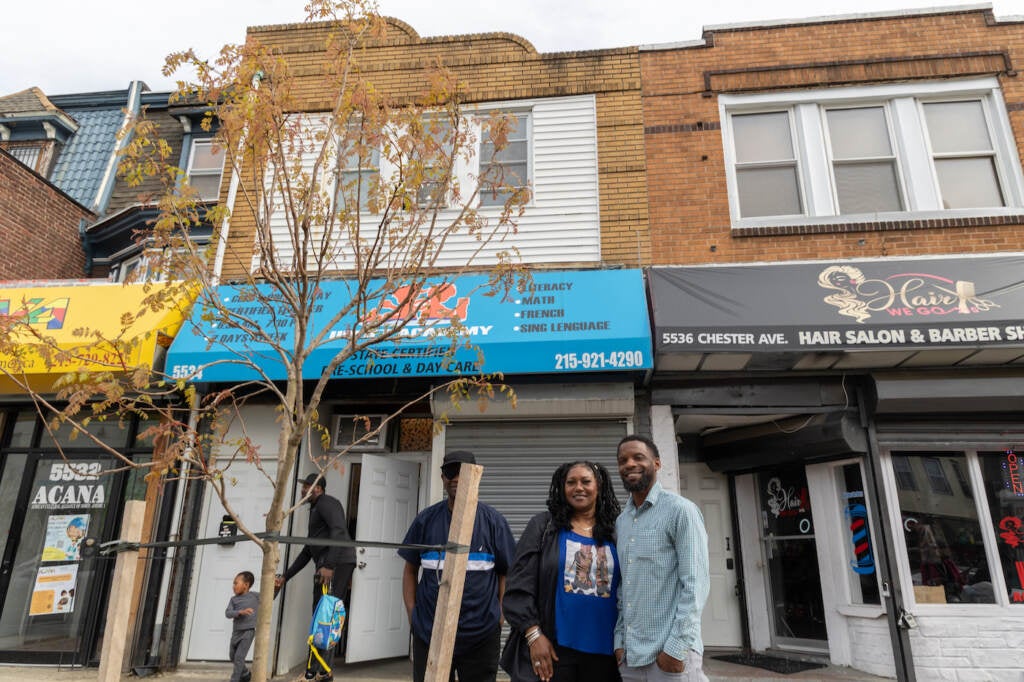 Ronald Wade is an entrepreneur who owns his own business and also works in the barbershop next to ACANA. He's happy to have a tree in front of his workplace and says the trees have brought more life to the neighborhood.
"In general, the more trees the merrier," said Wade. "It just beautifies the community, gives people … and it gives people hope. And you want to come outside and [feel] a sense of community when you see trees."
Business owner Anthony "Moss" Vincent, who runs Moss Market, was an agriculturalist back in his home country of Sierra Leone. He says trees are similar to running a business.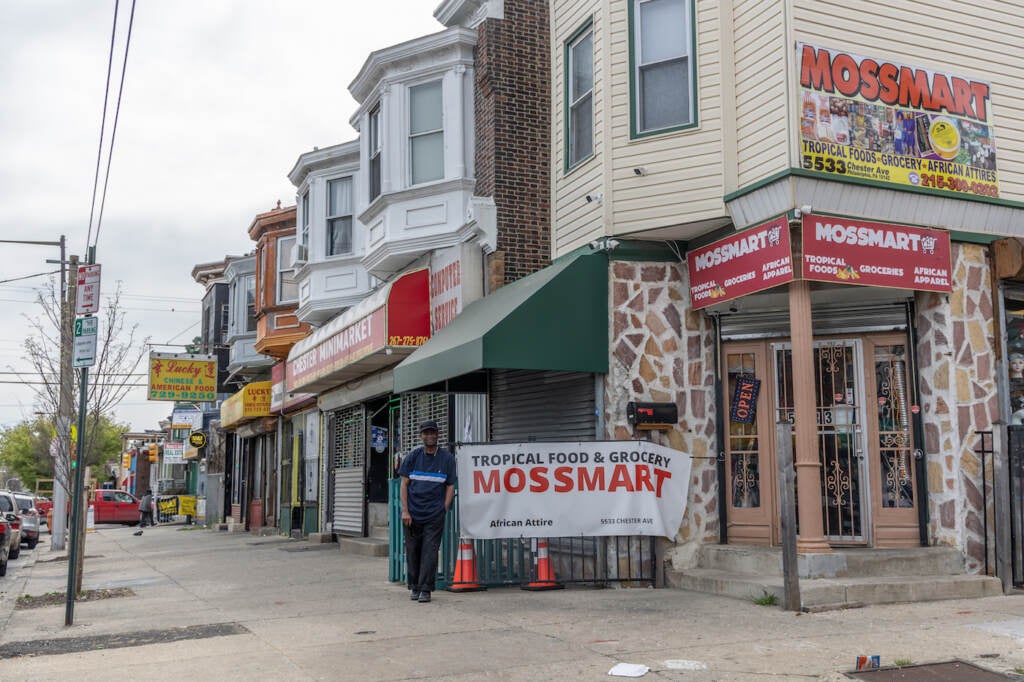 In either scenario, "you have to nurture it. You have to take your time and really do it well." Only then will you see the fruits of your labor.
The city is currently working with ACANA. the Southwest Community Development Corporation, with funding support from the Deeply Rooted Program of University of Pennsylvania's Urban Health Lab to engage residents around potentially planting trees along Woodland Avenue — another commercial corridor in the neighborhood.
For now, residents will continue to nurture the trees they have as they bloom and grow.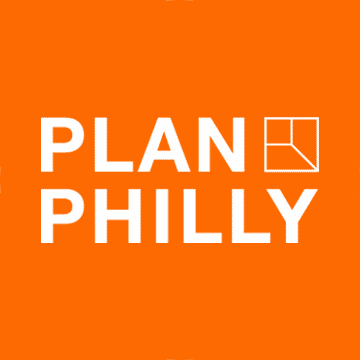 WHYY is your source for fact-based, in-depth journalism and information. As a nonprofit organization, we rely on financial support from readers like you. Please give today.