Philadelphia student aims to help young entrepreneurs through new studio hub
This story originally appeared in 6abc.
Philadelphia resident Tyler Reddick is using her passion for art to help others.
This weekend she opened a photography and recording studio in the city's Fishtown section, but she says to celebrate her is to celebrate her former high school teacher, Samuel Reed.
Since the pandemic, the teacher at the district high school 'The U School' has given students and even alumni a lesson in real-world business.
He thought about how he could help inspire and keep his students busy — and thus created the small business, Side Hustle Accelerator program, which is a partner of the U School.
"My side hustle is helping other people with their side hustle," said Samuel Reed. "So helping young folks incubate, start and take their passions into something tangible that's life reaffirming is really powerful."
Through donations, Reed provides funding in the program to help the participating individuals start their businesses.
Housed in a Fishtown warehouse, Reddick opened Nothing But HiLvL studios.
Reddick says while a student, she felt the impacts of budget cuts for the mural arts program and wanted to make sure current students always have access to art programs.
"I know that for me, art was a major impact on my life. When it was removed, it kind of shook me up a little bit," said Reddick. "I just want kids to have the same experience that I did in that outlet."
Reddick says she wants her studio to be a place where anyone can use it for their own opportunities to grow.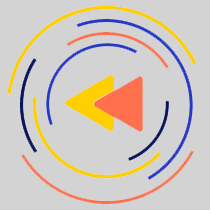 Saturdays just got more interesting.