Philly's traditional Christmas Village shines with a 'liberating' new attraction
For the first time, the holiday market at Love Park will feature a dedicated space for small businesses owned by Black and brown Philadelphians.
Listen
2:05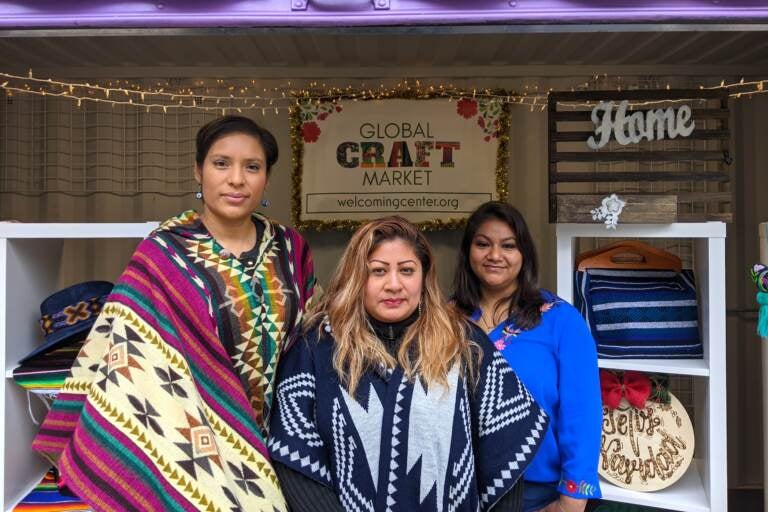 Philadelphia's Christmas Village is an annual holiday tradition. But this year, it's going to look a little different.
For the first time in its 14-year history, the holiday market at Love Park will feature a dedicated space for small businesses owned by Black and brown Philadelphians to sell their work. They'll share three colorful converted shipping containers, painted by muralist Malachi Floyd, thanks to a new initiative funded by Philadelphia Parks & Recreation and Commerce department.
"Now, more than ever, the city's really engaged with trying to highlight and bring together more local businesses in high-profile spaces," said Marc Wilken, the director of business and event development for Parks and Recreation.
The goal of the initiative was to alleviate barriers to selling at the Village, which can cost thousands of dollars to reserve a booth and sell for an entire month.
Many minority-owned businesses cannot afford it, said Sopheap Heng, the business development manager for the city's Department of Commerce, Business Development of the Creative Economy. So the two departments sponsored three booths at the village and then provided grants for organizations to manage the spaces and bring on and support local businesses.
For business owners, the opportunity to have a booth at the most visited market in the city means big things, especially after the pandemic's challenges.
 A market where 'people feel seen'
"It's important that Black and brown folks feel like there's a space that really centers them," said Shanti Mayers, owner of The Sable Collective, an online boutique that will be selling from a purple and pink striped container for the next month. "So people feel included, so people feel seen, so people feel appreciated."
The Sable Collective curates items for women to explore joy, beauty, and wellness, and all items are sourced from makers of color and women. After operating a North Philadelphia shop for a few years, the Collective moved to the Fashion District in East Market in 2019. The shop operated there for six months before the pandemic shut it down. She's looking forward to engaging with customers in-person after so long.
"I'm just excited to be able to do this all over again. And I think a lot of this is going to help me consider if I want to reopen the brick and mortar again," she said.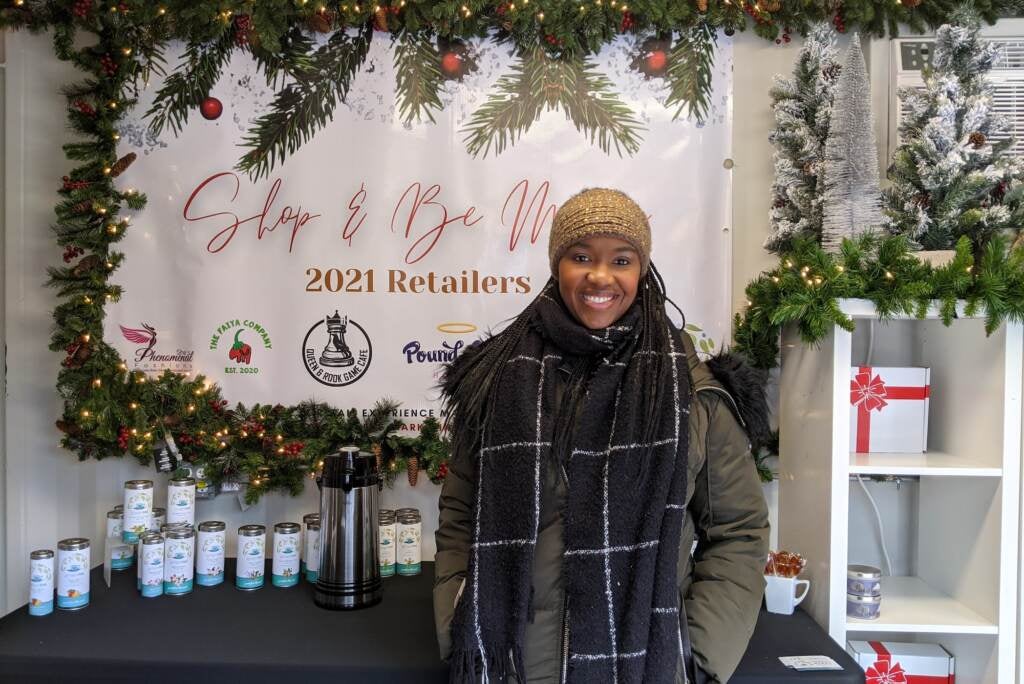 Right next to the Sable Collective is a bright, yellow striped container. That's where Felicia Harris is stationed for the time being.
Harris is the owner of Gynger Tea House and the co-founder of the Magic Makers Marketing Collective, one of the grantees of the city's initiative. She's been coordinating with different businesses.
"Our focus has been to make sure that Black and brown businesses have an opportunity to participate in this year's Christmas village at a very, very affordable rate and a shared space," said Harris. "Being able to have a presence here can really increase your market share."
Gynger Tea House is an online-only company so participating at markets like the Village allow her to connect with customers. Harris started her company during the pandemic, but she had been experimenting with tea since 2016, when she was first diagnosed with Wolff-Parkinson-White syndrome, a heart defect that went undetected her entire life. After a heart procedure, Harris started to have digestive issues. Her doctor wanted to put her on medication, but she was only 29 years old. She couldn't see herself on medication for the rest of her life, she said. Harris ended up switching doctors and pursuing a more holistic approach. That's how tea entered her life.
Now, she designs her products with women in color in mind because of the high rates of heart disease, she said.
"Gynger Tea for me is more than just a tea company. I actually am building up a wellness community where we can support each other, but also provide information that could potentially save someone's life," said Harris.
In the Magic Maker container, there will be a total of eight Black and brown business owners that rotate through the space, so in a few days, Harris will remove her merchandise and make room for someone else to come in.
But for now, she's enjoying it.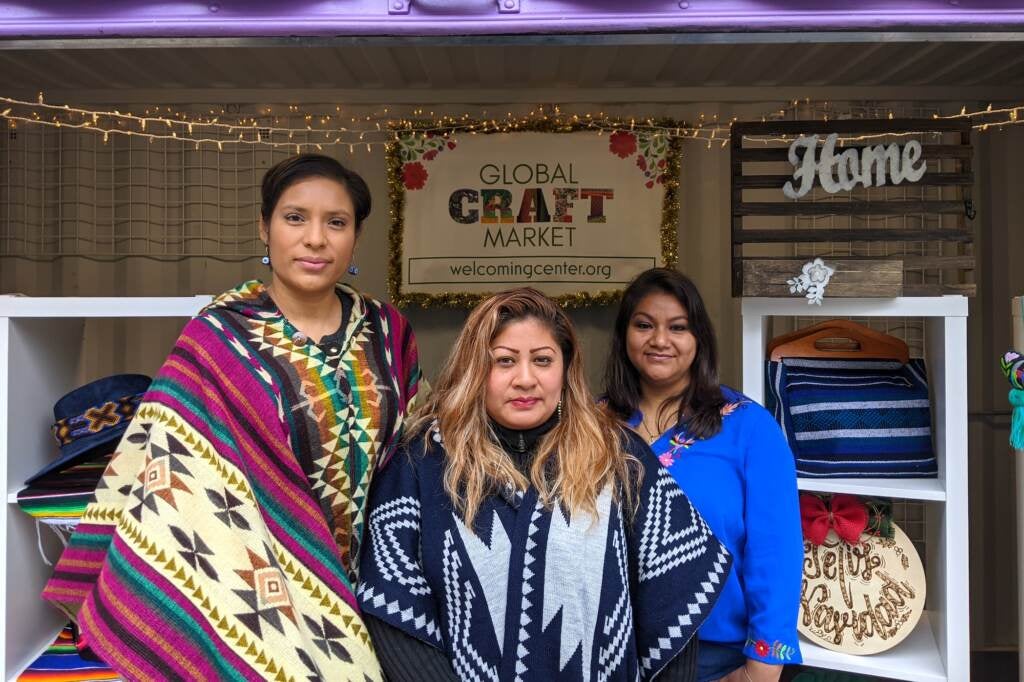 'Being here has changed my life'
Next to Felicia, three Mexican entrepreneurs split a green-striped container. They sell imported and homemade items including ponchos, embroidered clothing and decor.
Tania Greene is one of the sellers there. She first began making homemade items as a hobby and as a way to manage her postpartum depression. Now, it's a fully operational business called Pieces of Mi Alma.
She's very proud to be selling at the market.
"After staying home with five children for 10 years … it's liberating. And to make a difference as an immigrant minority, it's a blessing," said Greene.
Also selling in the container is Tania León, who sells locally-made and imported embroidered clothing and items for kids and adults. Her business, Tenganos Philly, started during the pandemic when she became unemployed. She began embroidering face masks and selling them — doing so helped her get through a difficult time. Being in the village is emotionally overwhelming, yet exciting at the same time.
"The important thing about participating in the Christmas Village, apart from making our Mexican culture known, is to show that we Hispanics are hungry to grow, have a lot to contribute to this country and that we are an important part of its economy," said León.
Reyna Navarro owns Artesanía Mundo De Queen and is also selling along with Greene and León. Navarro is originally from Chiapas, Mexico, and imports a lot of unique pieces, like jewelry and bags, from that region. She also began her business during the pandemic, but upon realizing that other women were doing the same she began to organize.
She started Mercado de Latinas, a group of Philly Latinas that work together to promote and grow their businesses and talent. It's an accomplishment for her to be there alongside her other Latina colleagues.
"Sometimes it feels impossible, but in reality, if you fight for what you want, it can become a reality," said Navarro. "Being here has changed my life."
The three Mexican makers are in a container managed by the Welcoming Center, a nonprofit which received the grant from Parks & Recreation and the Commerce Department.
Throughout the month, they will have 21 different vendors from eight different countries selling at the market, in addition to the dozens of others represented in the other containers.
The Christmas Village at Love Park is open. You can stop by every day of the week until Dec. 24.

WHYY is one of over 20 news organizations producing Broke in Philly, a collaborative reporting project on solutions to poverty and the city's push towards economic justice. Follow us at @BrokeInPhilly.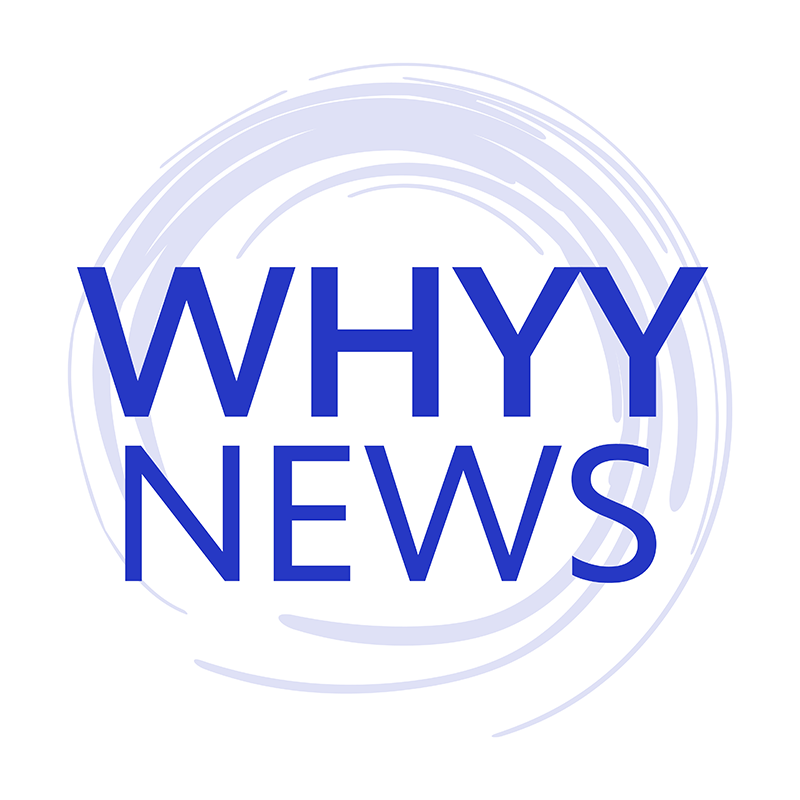 Get daily updates from WHYY News!
WHYY is your source for fact-based, in-depth journalism and information. As a nonprofit organization, we rely on financial support from readers like you. Please give today.