Rue Landau earns at-large seat, becomes Philadelphia's first-ever openly LGBTQ City Council member
"I am the first and I absolutely will not be the last," Landau told WHYY News.
"I have three simple and powerful words for you: We did it." Rue Landau said while addressing an excited crowd of supporters Tuesday evening at Cockatoo in Philadelphia's Gayborhood.
Landau was elected to an at-large seat, making her the first openly LGBTQ person on Philadelphia's City Council.
During her speech, Landau thanked multiple LGBTQ council members who were closeted while in office, namely John C. Anderson and Ethel Allen.
"They remind us of the progress we've made and the work that remains," Landau said. "I thank you and know that you're watching right now and to one of my dearest friends and personal heroes and mentors, I wish so much I could share this moment, Gloria Casarez… You're as much a part of tonight as any of us.
Landau's path to City Hall began while attending the University of Delaware, where she found her passion for advocating for issues affecting her local community.
"I've always been interested in politics, but much more in a way of helping to resolve local issues," Landau told WHYY News ahead of her historic victory.
"I was out there on the frontlines making sure my university would divest their money from South Africa because of apartheid," Landau said. "So having community demonstration for an issue of importance was always important [to me]."
Landau said her life changed completely after she graduated college and came out to her family,  including her identical twin sister.
"It's like the typical gay twin straight twin scenario," she said. "And we are not the only ones out there in the world, but It's a unique experience to reveal that you are different from somebody you are that similar with."
"It's scary to come out," Landau said, who came out when the HIV and AIDS epidemic was at an all-time high. "It's scary to come out when you've got supportive family and it's very, very scary to come out…when you're at risk of losing everything you've known."
Landau began volunteering for the Kensington Welfare Rights Union advocating for people experiencing homelessness, as well as ACT UP, a group dedicated to fighting AIDS within the city. During this time, she would occasionally bump into David Fair, who's the deputy chief executive officer for Turning Points For Children.
"People don't know what the solution is that they're fighting for, they just know they're angry at the way things are," said Fair, who has been advocating for LGBTQ issues in Philadelphia for nearly five decades. "Rue tends to naturally convey the sense of, 'I get it. I get the point you're trying to make. I get the unfairness of this. Here's what we could do next to make a difference in how that plays out.'"
During the City Council at-large primary, Landau emerged as the third highest vote earner. Fair said her effective communication style played a role in her successful campaign.
"I think it's one of the reasons why she has been successful in so many communities outside of the LGBTQ community because people can feel and hear from her that she gets where they're coming from."
Landau has already played a historic role in the advancement of LGBTQ rights in Pennsylvania. On May 20, 2014, Rue and her wife, Kerry Smith, became the first same-sex couple to receive a marriage license in the commonwealth, a day Landau says she, along with her wife and son Eli, will never forget.
"At the time, the director of LGBT affairs for the city was our good friend, Gloria Casarez, who has since passed away," Landau said. "To turn the corner and see that we were the first ones in line with Gloria standing right there with us was an incredibly special experience that I will never forget."
Casarez served as the executive director of Galaei for nine years, a position now held by Tyrell Brown. Brown said the fight to improve the lives of LGBTQ citizens is every day, but Landau's victory is a moment that folks will look back on for generations to come.
"Each individual needs to determine for themselves what this means for them," Brown said. "What does this monumental moment speak to in them? And I think if we're able — if people are able — to harness this moment to serve others, that's the legacy I've always thought Rue operated with… I personally hope that it means that it encourages more people to step up into leadership."
And starting on January 2, Landau said she hopes to start kicking open the door for future LGBTQ leadership.
"Without a doubt, I am the first and I absolutely will not be the last. I am hoping there are many more seats on Council and [a] variety of other levels of government for any LGBTQ+ person who wants to hold those positions," Landau said. "And I sure will help folks get into those positions."
Landau will join fellow Democratic newcomer, Nina Ahmad, as well as incumbents Isaiah Thomas, Katherine Gilmore Richardson, and Jim Harrity as at-large council members, along with Working Families Party incumbent Kendra Brooks and fellow newcomer Nicolas O'Rourke.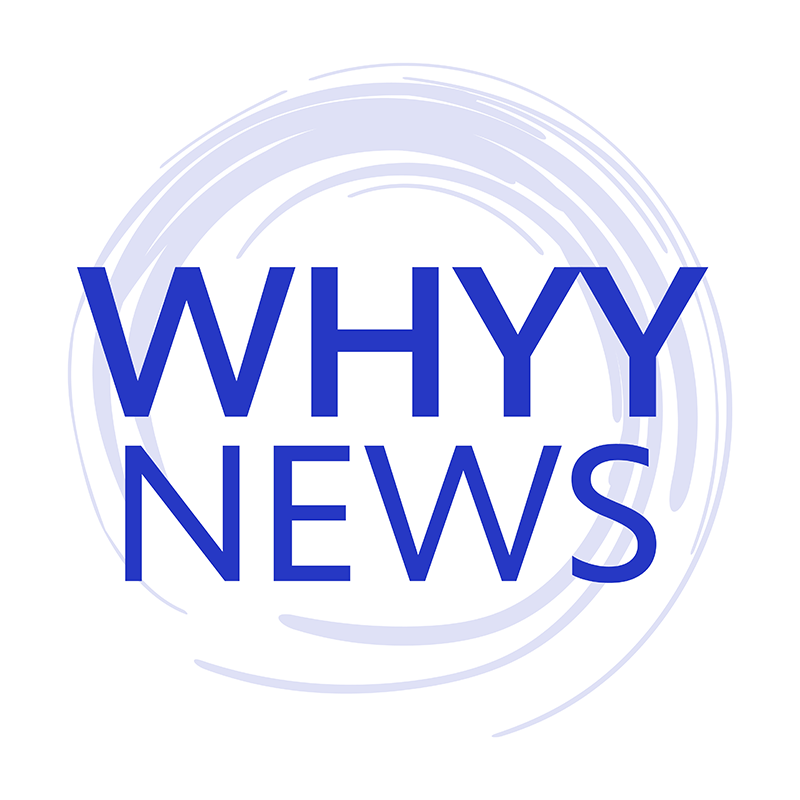 Get daily updates from WHYY News!
WHYY is your source for fact-based, in-depth journalism and information. As a nonprofit organization, we rely on financial support from readers like you. Please give today.