WHYY News' live election show recap: Philly makes history in mayoral, City Council races
WHYY News' election special recaps the highlights Philadelphians need to know about their newly elected mayor and other city leaders.
Listen
54:27
From Philly and the Pa. suburbs to South Jersey and Delaware, what would you like WHYY News to cover? Let us know!
Philadelphia voters have made history during the 2023 election cycle by electing Cherelle Parker, the first Black woman in office, to be their 100th mayor, and Rue Landau, the first openly LGBTQ member of the city's legislative body.
WHYY News' staff produced a special live radio program on Tuesday night after the 2023 election results started coming in. MacDonald hosted the one-hour elections special, fielding reactions from guests and reporters recapping the significance of the returns.
In a two-way conversation with WHYY News political reporter Carmen Munir Russell-Sluchansky, MacDonald said these wins represent "a lot of glass ceilings being cracked tonight."
The significance of Philly's 100th mayor
The top news of the show noted Philadelphians electing a Black woman as their 100th mayor. Democrat Cherelle Parker beat Republican opponent David Oh.
"After 99 men, we finally have a woman mayor," reported WHYY News Senior Reporter Susan Phillips from Parker's campaign headquarters.
MacDonald cut to an excerpt of Parker's acceptance speech. While on stage, Parker shared what winning meant to her.
"I got on the [campaign] trail and I began to talk about it, out loud. I didn't hide from it because I wouldn't allow anybody else to weaponize my humble beginnings against me," Parker said in an emotional speech. "So before they could do it, I told you."
She cited her lived experience being raised by her grandparents and her family's need for public assistance as her chance to connect with what Philadelphians need.
Live radio is immediate and WHYY News brought listeners directly to campaign headquarters across the city and region where the supporters of victors cheered and others reacted to the losses.
As election results began to file in, reporters shared what they saw on the ground. Here are the highlights of what aired that evening.
A breakdown of who appeared on the live program
WHYY News featured nine reporters who reported from the field during the live program across Philadelphia and the Pennsylvania suburbs.
The special radio program also featured six guests — some former city officials, news contributors, and analysts.
In order of appearance:
Sophia Schmidt, WHYY News
Aaron Moselle, WHYY News
Susan Phillips, WHYY News
Dave Davies, WHYY contributor and fill-in host
Jordan Levy, Billy Penn
Rev. Wilson Goode, Sr, Philadelphia's first Black mayor, elected in 1983
P. Kenneth Burns, WHYY News
Cory Sharber, WHYY News
Kenny Cooper, WHYY News
Bill Greenlee, former city council person
Lauren Vidas, Broad and Market blog
Meir Rinde, Billy Penn
María Quiñones Sánchez, former City Council member
Peter Crimmins, WHYY News
Larry Ceisler, political analyst
Highlights from the election special
Ru Landau, at-large seat for City Council: The second notable victory of the night was Rue Landau's vote into City Council as the first openly LGBTQ City Council member. Landau paid homage to the two council members in the 1970s and '80s who were "in the closet." Before the win, she told MacDonald, "I am so honored to be the one to … run as [the] openly LGBTQ candidate and to actually get a seat at the table because we've been working for this for a very long time and it's about time." Reporter Cory Sharber caught up with Landau ahead of her win, where she shared her goal to pave the way for future LGBTQ leaders. In her victory speech, she again pointed to the two members who inspired her: "Saying that … they were, quote, 'reminders of the progress we've made as well as work that remains going forward'," Sharber told MacDonald.
Pa. Supreme Court analysis: News contributor Dave Davies said the stakes were higher this go-round, but that was not always the case. "You know Supreme Court races used to … go under the radar," he said. This year there's been "heavy spending" on campaign ads that have been more aggressive than years past, Davies said. He contextualized what took place in 2018: "In 2018 when the Democrats had a five-to-two majority on the Pennsylvania Supreme Court, they declared the existing congressional boundaries unconstitutional and redrew the boundaries themselves, which really transformed state congressional politics. It changed the state's congressional delegation from lopsidedly Republican to roughly evenly … split, which is about the way the votes tend to fall in Pennsylvania. So each party is taking that very seriously." When all votes were accounted for, Democrat Daniel McCaffery won the Pennsylvania Supreme Court race with 52% of the votes, beating out Republican Carolyn Carluccio.
Democrats clinch Philadelphia City Council seats: Come January, Philadelphia's City Council will also have a new look. "We have basically a democratic sweep of the five city council positions," WHYY host Macdonald said during live programming.
The increasingly popular Working Families Party: Grassroots leaders have also picked up steam. On Nov. 8, the Working Families Party snagged the two minority City Council at-large seats.
Philly suburbs also win a first: In Philadelphia suburbs, Ed Brown (D) made headlines for becoming Upper Darby's first Black mayor.
Democratic shift in Philly's burbs: WHYY reporter Kenny Cooper provided a first glimpse at the Democratic Party's victories across Bucks, Chester, and Montgomery counties. "Democratic organizers believe they have the momentum on their side," Cooper reported in his feature on the progressive push in the suburbs.
Adjustments in city council: Bill Greenlee, former city council member and ward leader, analyzed the incoming city council members. Greenlee said that although there will be a period of adjustment for the new and veteran council members, many of those recently elected have worked with the government before. "In the other Council setups that you refer to people figured out how to work together and … I think this will be too," he said. "It takes the leadership in the mayor's office and in City Council to bring people together and try to reach some, you know, reasonable compromises."
An analysis of incoming members, and the stand-outs: Lauren Vidas, of the governance and policy blog 'Broad and Market,' agreed that it would take time for newer council members to "get their sea legs." However, Vidas said Rue Landau is the stand-out in the class of 2024.  "She's not going to take as long to get her sea legs," Vidas said. "I can see Rue being a Freshman member, that's almost kind of like a red shirt, where this might be their first year playing but they've been around for a bit."
One Republican wins in Philly: For Philadelphia's GOP party, Meir Rinde reported the watch party was calm with quiet confidence. Brian O'Neill overwhelmingly won reelection for his City Council seat in District 10. "They're celebrating Brian O'Neill winning a 'pretty crushing victory' in the words of the party chair Vince Fenerty," Meir said.
On Parker's historic election: Former city council member Maria Quiñones Sanchez addressed the historic significance of Cherelle Parker's win. "This is the moment in time where we need someone who has lived her life and understand some of the challenges and then also the great opportunities," she told MacDonald.
How the mayor-elect campaign party felt: Peter Crimmins who was live at the Parker campaign headquarters during the historic win said the atmosphere was lively and the people inspired. "She won in part because she was authentic to everyone she met," Crimmins said. Attendees lauded Parker's representation, which inspired several Black women present to begin their own journey into politics. Supporters have praised the mayor-elect for her transparency on being a single mom, getting a DUI, and her economic disadvantages growing up. "It certainly connected with the people here, especially the women here who see the hundredth mayor and she's someone who looked like them," Crimmins added.
Philly election trends: Analyst Larry Ceisler said the night's races went the way they thought it would go.
What elections mean for Philly: Dave Davies agreed with Ceisler. "[It's] a very consequential race time. It's going to have a lot to do with which party has more influence over big issues like abortion voting rights and the like," Davies said. "I'd say the Democrats are beginning to be optimistic, but Statewide races have a habit of kind of taking some crazy turns."
WHYY News' election special was made possible by all involved in the studio and the field: Vice President of News Sarah Glover; editorial director Jamila Bay; senior managing editor Mark Eichmann, host Tom MacDonald; reporters Susan Phillips, Sophia Schmidt, Aaron Moselle, Jordan Levy, Cory Sharber, Kenny Cooper, P. Kenneth Burns, Peter Crimmins, contributor and fill-in host Dave Davies; producer Vicky Diaz-Camacho; assignment editor Abbey Lamb; radio editors Alan Tu and Eric Nixon; and digital content producers Nick Kariuki, Emily Neil, Evan Croen, and Maria Pulcinella.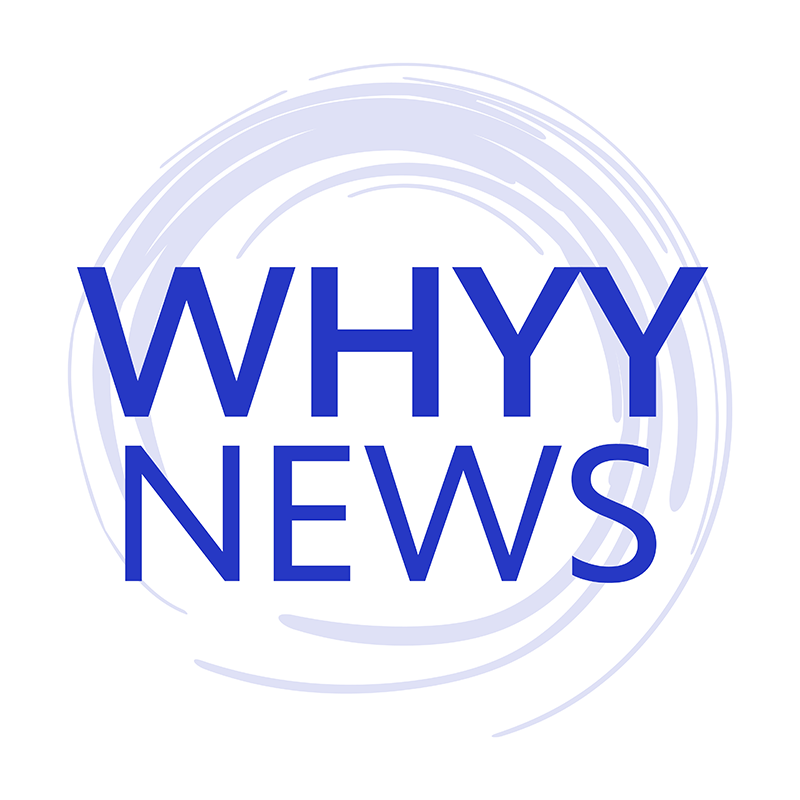 Get daily updates from WHYY News!
WHYY is your source for fact-based, in-depth journalism and information. As a nonprofit organization, we rely on financial support from readers like you. Please give today.