Throw open the windows: National Liberty Museum rebuilds its future
The new leader of a small museum in historic Old City wants to change the way we talk about liberty.
When the National Liberty Museum opened in 2000 on Chestnut Street in Old City, it aimed to celebrate the ideals of American liberty alongside founder Irvin Borowsky's art glass collection.
The institution was based on drawing a metaphorical connection between the two: liberty, like glass, is both strong and fragile.
"That is something that's the underpinning, the legacy, the history of this museum, but that's not quite where we're at as a society anymore," said CEO Alaine Arnott. "When I think of how this mission is going to evolve, it's going to be about action. How do we bring liberty into action?"
In January, Arnott became the first National Liberty Museum leader who is not part of the Borowsky family. She intends to lead the institution through a transformation in order to figuratively and literally let in new light.
The NLM recently received a $2 million Pennsylvania Redevelopment Assistance Capital Program grant to renovate its building. The marble entrance of the former bank building is now wrapped in scaffolding for the rest of the summer as the façade goes under extensive repair.
The third-floor front room has been completely gutted. It used to be an exhibition of Biblical tableaus showing scenes of religious liberty, designed to resemble a dark cave. False walls were removed to reveal windows that hadn't seen daylight in two decades. The blinds were still attached.
Some windows had been bricked over, into which glass will now be returned.
"We're going to have beautiful windows all along Chestnut Street and Franklin Court so that you get this new feeling but still appreciate the old," Arnott said. "I love the beautiful architecture. We don't want to lose that. The windows were hidden."
More than giving the building an update, Arnott plans to change the National Liberty Museum's approach to its subject matter, creating a contemporary counterpoint to Old City's surrounding historical attractions.
Whereas sites like Independence Hall, Carpenter's Hall, the Museum of the American Revolution, et al., describe the origins of American democracy and liberty, the Liberty Museum is branding itself as the place that presents contemporary concepts of liberty.
"How can we play to that historical foundation through a contemporary lens? That is the role we're really going to try to encapsulate in the next three to five years as we make this transition," Arnott said.
That new mission is reflected in the upcoming exhibition, "This is My Home," opening June 3. On the second floor, the museum built five temporary rooms resembling half-sized shipping containers, and asked five artists to install each one with concepts of what home means to them.
Washington, D.C. artist Zsudayka Nzinga covered every inch of her room with African and animal skin patterns, furnishing a living room stuffed with symbols and books and records and artifacts of a family descended from the African diaspora. A partial list of imagery includes Muhammad Ali, President Barak Obama, Malcolm X, Miles Davis, Angela Davis, and the Harlem Globetrotters.
"How we decorate our homes has become an exercise in exploring the intersection of identity between Africa and America that reaches across the diaspora," the artist wrote in a statement.
Opposite Nzinga's room, North Jersey artist Ellen Hanauer installed an homage to her Jewish ancestry. "The House the Children Built" is filled with mostly sculptural objects crafted from paper and fabric, evoking the hardship and legacy of both of the artist's grandfathers — maternal and paternal — who immigrated to America in the early 20th century as children.
"What this exhibition is inviting us to do is to step into someone else's world, step into someone else's reality, and try to understand how they live," said chief program officer Elizabeth Grant. "It's really a call for empathy and understanding. These are two critical practices in the work of liberty: We have to be willing to open our minds to the experiences of others to understand the world from their perspectives."
Philadelphia artist Sean Lugo, who spent a period of his life experiencing homelessness, left his room empty, instead installing one of his signature figures — a person with the head of a stuffed bear — sitting outside the room with a cardboard sign asking for money.
A similar absence of a home is evoked by Philadelphia dancer and artist Hagudeza Rullán-Fantauzzi, who in 2017 was living with their grandmother when a house fire destroyed all of their family mementos.
For many, a modern home is technological, where wifi, gaming, social media, and information are plentiful. Philadelphia artists Ana Mosquera and Evan Kassof created an interactive audio processor that records and distorts the voices of the visitors. "Deadflipping" features a wallpaper pattern suggestive of blockchain gaming systems wherein players can earn cryptocurrency.
In a statement, the artists say the installation celebrates "improvisatory acts of resistance and liberation that subvert government controlled currencies and artistic censorship."
"We know [liberty] is always a subject that's in dialogue, that's in conversation," said Grant. "We're creating opportunities through our exhibition programs where we can always be engaging in that concept, asking questions: 'What does liberty mean to you?' 'What does it mean to all of us?' 'How can we effectively engage in the project of liberty?'"
The physical changes planned for the museum will open more spaces for flexible use so that rooms can be used for exhibitions, gatherings, lectures, or workshops.
Arnott says she likes rooms to be multi-dimensional, meaning they have no prescribed use but can be altered to the varying needs of the museum and its partner organizations.
"In all honesty, I don't know if we're going to keep permanent galleries," said Arnott. "We might be a totally temporary exhibition space that turns over yearly."
Many institutions around Independence Mall, including the Liberty Museum, are looking ahead to the American Semiquincentennial in 2026, celebrating the 250th anniversary of the nation. Tourism is expected to dramatically increase at that time, making it crucial for institutions to be prepared for a possible onslaught of visitors.
"We know that our mission is so relevant right now," said Arnott. "If we don't take this opportunity to capitalize on what the country is going through with our mission focused on liberty, we're going to lose that momentum."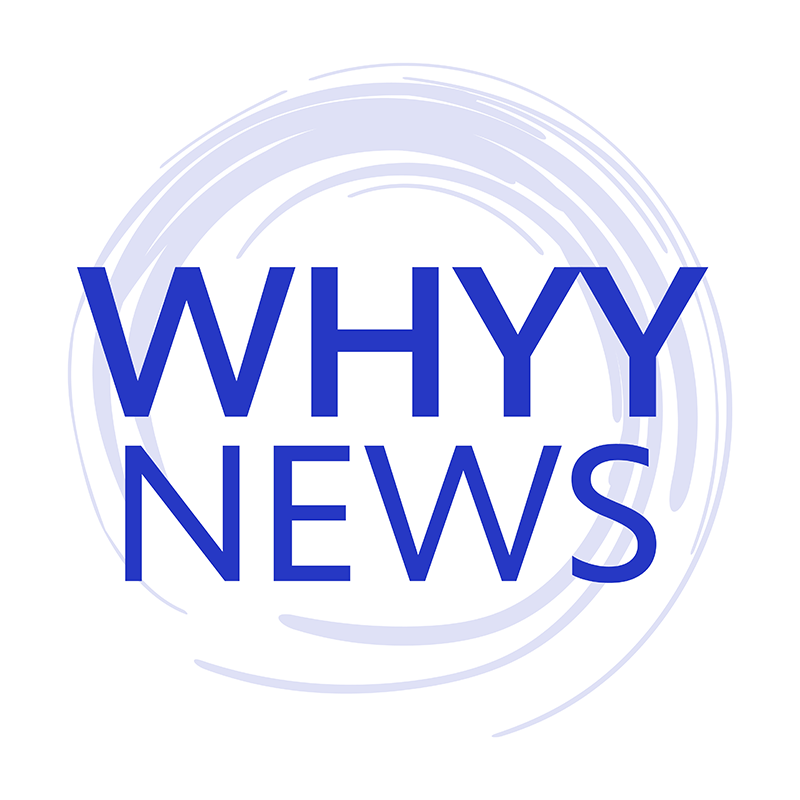 Get daily updates from WHYY News!
WHYY is your source for fact-based, in-depth journalism and information. As a nonprofit organization, we rely on financial support from readers like you. Please give today.