Moms for Liberty national summit begins in Philly as members arrive from across Pa.
The organization is the most widespread group advocating for book restrictions in the U.S.
Moms for Liberty's national summit began in Philadelphia Thursday.
Attendees from across the country converged at the Philadelphia Marriott Downtown before heading to the welcome reception at the Museum of the American Revolution.
"Our mission is to help parents unify, educate, and empower behind parental rights," said Moms for Liberty co-founder Tina Descovich in an interview with WHYY News ahead of the summit. 
The national organization advocates for parental rights in education, and is the most widespread group advocating for book restrictions in the United States, pushing for the removal of what they describe as sexually explicit content and "critical race theory" in schools.
The group describes its goals as ensuring school leaders respect parent's roles in their children's education, and allow more parental say in what content reaches their children. Descovich says parental rights is a primary focus of this year's summit, and will be heavily discussed on the main stage on Friday and Saturday.
Florida Gov. Ron DeSantis and former President Donald Trump will speak at the Philadelphia Marriott Downtown on Friday. Republican primary candidate Vivek Ramaswamy, a pharmaceutical executive and author of "Woke Inc.: Inside Corporate America's Social Justice Scam," will also be speaking at the summit.
Other speakers include Lt. Gov. of North Carolina Mark Robinson, Kevin Roberts of the Heritage Foundation, James Lindsay of New Discourses, Dennis Prager of PragerU, and Tim Barton of Wallbuilders.
Many Philadelphians have spoken out against the group on social media, and are joining LGBTQ advocacy and anti-censorship groups protesting the summit throughout the weekend. 
The Southern Poverty Law Center labeled Moms for Liberty as an extremist hate group. And GLAAD, a national LGBTQ advocacy organization, lists Moms for Liberty in its Accountability Project, partly for spreading misinformation about LGBTQ people.
Descovich co-founded Moms for Liberty in 2021 after she served as a school board director in Brevard County, Florida. She says the group has been mischaracterized by the media.
"School districts as a whole and government entities as a whole are starting to take more liberties with things that parents should be making decisions on," Descovich said.
Attendees arrive from near and far
Philadelphia's Moms for Liberty chapter leader, Sheila Armstrong, welcomed other Moms for Liberty chapter leaders to the city on Thursday. She said leaders from across Southeastern Pennsylvania are present — from Montgomery, Delaware, Bucks, and Berks counties to Monroe and Erie counties.
Armstrong said she's drawn to the group primarily because she wants to increase parents' roles in Philadelphia School District's school board. She said she thinks school board members should be voted in by residents and represent different parts of the city, rather than be appointed by the mayor.
"Today we sat there and made the agreement that while we help with parental rights, we can also help with reading levels, math scores, and things of that nature," Armstrong said.
As for opponents describing the group as a hateful organization, Armstrong said people "didn't do their research … because the director of national engagement, "her name is Tia Bess, she is a Black woman and she's also gay."
Moms for Liberty's website says it has 115,000 members and 275 chapters nationwide. Pennsylvania has the second most members after Florida, with 11,450 people in 27 chapters, including in Philadelphia, Montgomery, Bucks, Delaware, and Chester counties.
Descovich expects to fill the room in the Philadelphia Marriott Downtown, which caps at 650 people. (That would be a bigger group than last year's summit of 500.) Moms for Liberty has a presence in 44 states, she said, and they're hoping someone from each state will attend.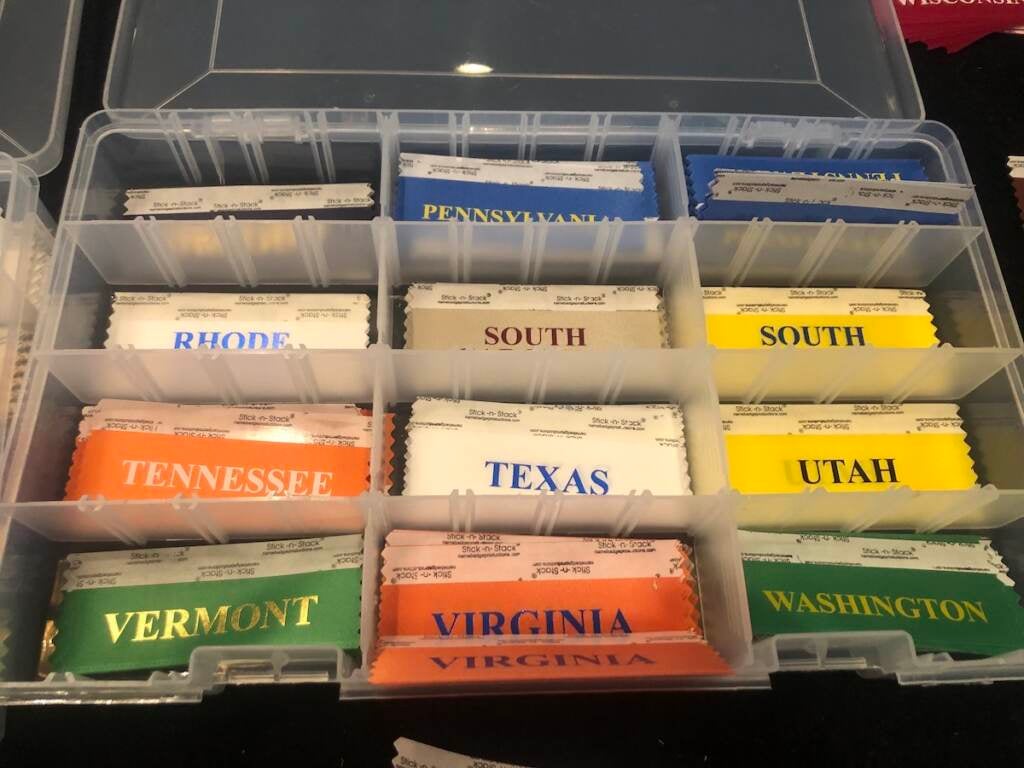 Constance Ditzel, a recently retired senior editor for a major publishing company from Cherry Hill, New Jersey, was attending the summit, and was one of those gathered in the event hotel lobby Thursday evening. She said she's not a member of the group, but was there out of curiosity and concern.
"I want to see what they're about. I think we need groups supporting … speaking up for children. And not just teachers unions," Ditzel said.
She said she was a moderate Democrat until five years ago, when she felt the party abandoned the center. She said she's "not necessarily a Republican either" … but "sitting somewhere between the two."
She's concerned about teachers influencing kindergarten through fifth-grade students around gender and sexuality, she said. And prefers a "very neutral" kind of curriculum.
"I'm talking about undermining, things that are suggesting different ways of doing things with your body," she said. "Especially when it's not under discussion with the parents. Parents get to rule how they teach their children."
Ditzel said she supports schools teaching about race and Black history and employers embracing equal opportunity. But she doesn't want schools to make all white students feel guilty about their identities.
"There is such a thing as white privilege … But there's a lot of whites that aren't part of that upper echelon. A lot of whites worked pretty darn hard to get where they got," she said. Like her family from Ohio with blue-collar roots, she said.
Cristiane Mersch traveled from Nevada. She's originally from Brazil and immigrated to the country 10 years ago.
"The activism of LGBT is crossing the line. It doesn't mean that we hate them. "Like I have a lot of friends that are part of LGBT community," Mersch said. I don't agree with the push inside the school about exposing young kids and not even sharing with their parents."
Mersch said she was taught Marxism in her public high school in Brazil, and now she's worried about the U.S. indoctrinating students too. She said she opposed her Nevada school district when it encouraged students to have a "lifestyle," like when it said young students can decide to be gender-neutral.
She said Moms for Liberty isn't political, but just wants children to be taught "how to think, not what to think."
Throughout the weekend there will be breakout sessions on gender ideology, critical race theory, and social-emotional learning. The group describes gender ideology as a "dangerous cult" that's indoctrinating children, and says critical race theory is harmful to students' intellectual and psychological development.
The Leadership Institute, a national conservative group aimed at molding conservative political leaders, is also running six training sessions for school board candidates and community activists involved in school board races.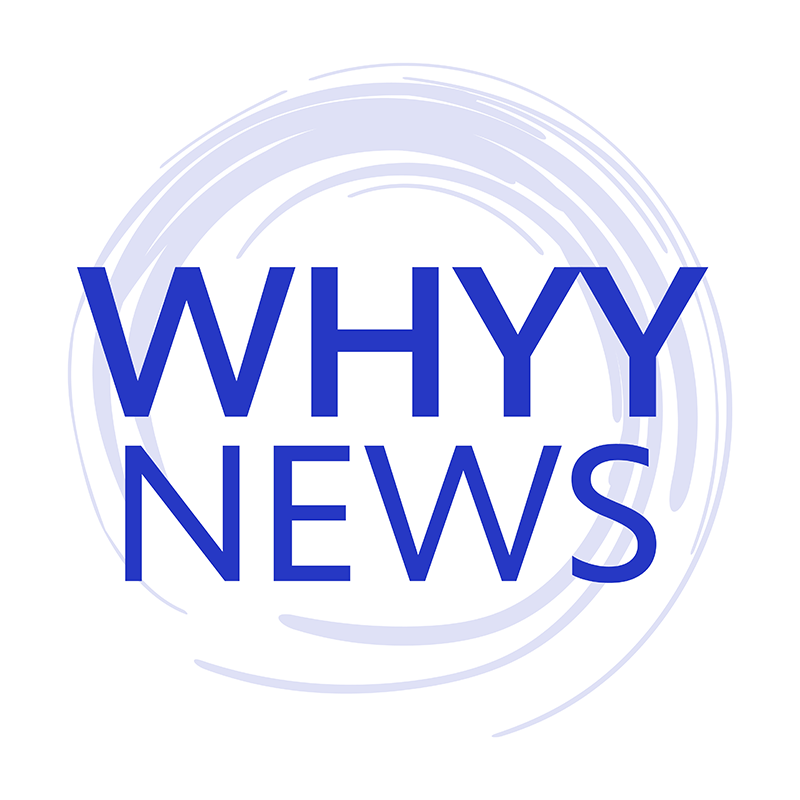 Get daily updates from WHYY News!
WHYY is your source for fact-based, in-depth journalism and information. As a nonprofit organization, we rely on financial support from readers like you. Please give today.