Philly's next mayor could try to end Kensington's open-air drug market. How that could unfold is uncertain
Residents and community health care workers are expressing concern about proposals around law enforcement arresting individuals using illicit drugs out in the open.
What questions do you have about the 2023 elections? What major issues do you want candidates to address? Let us know.
The future of Philadelphia's opioid crisis response could include a tougher crackdown on Kenginston's open-air drug market, according to some candidates running for Philadelphia mayor.
Two weeks ago, the Public Health Management Corporation (PHMC) hosted mayoral candidates Warren Bloom, Jeff Brown, Allan Domb, Derek Green, Helen Gym, David Oh, and Rebecca Rhynhart in a forum to address public health in Philadelphia.
During discussion of proposed strategies to reduce opioid overdose deaths in the city, the Kensington section of Philadelphia was given special focus. Most candidates agreed that it's time to re-evaluate the impact that Kensington's open-air drug market has on the surrounding community and city at large.
Former City Councilmember Domb called Kensington's crisis an "issue of supply and demand." While he expressed sympathy for those suffering in addiction, he called for the supply of illicit drugs to be cut off.
"We've allowed Kensington to be a containment site — like, it's OK to go there and do drugs and sell drugs there. It's unacceptable," he said.
Candidate Helen Gym said that bringing Kensington back to a "place of resilience" was a public health mission that most candidates "fundamentally believe in."
"It's not just about making bad things go away. It's restoring neighborhoods for neighbors, making sure that our parks and [recreation] centers, libraries, and civic and public spaces come back to life," she said.
As mayor, Gym said she would lead "a coordinated effort to make sure that we also end the open-air drug markets."
But none of the candidates were entirely clear on how they'd close the markets down. Which has Bill McKinney worried.
As a long-time neighborhood resident and executive director of New Kensington Community Development Corporation, McKinney has "real concerns" about closure as a major strategic approach.
"I'm old enough that I lived through the crack epidemic," he said. "There was no compassion during the crack epidemic for people of color that were involved in it. And we built the mass incarceration system that we're trying to dismantle.
"We have to acknowledge that there's been dozens of plans for Kensington. And we have to really take the time to look at those [plans] and see what didn't work," he said. "The folks that are out there dealing, they're [also] often suffering from poverty, housing, insecurity, lack of education, lack of workforce development."
On the other hand, he conceded, it's wrong that long-time Kensington residents have been criticized for wanting the basic security that other neighborhoods enjoy.
"Which is just a crazy concept to me — that we will actually vilify Kensington residents for saying, 'I want my child to walk to school'" along safe, clean streets.
Still, though he'd welcome new efforts to stop widespread drug sales in the neighborhood, he cautioned against any strategy that potentially involves mass incarcerations.
"We're trying to turn off a billion-dollar industry," he said. "There was intentional disinvestment in this community — and so that economy was replaced with another economy. That other economy needs to be addressed. It's not addressed just by picking up a few people and locking them up."
In Kensington, said candidate Rebecca Rhynhart, "the status quo is completely unacceptable." While there should be "a law enforcement component" to breaking up illicit drug sales, she said, "we need to provide compassionate care for those suffering from substance abuse disorder."
If he is elected mayor, said candidate David Oh, he will take a more direct stance to closing off drug trafficking in Kensington. He believes that enforcing existing laws would significantly cut down on the sheer volume of drug dealing and addiction, which would leave Kensington "nowhere near the kind of overwhelming, overbearing amount that we have today."
Under his administration, "You will not be standing on the corner of [Kensington & Allegheny Avenue] doing heroin out in the open," he said. "That is a no. You'll get arrested. We'll have none of that."
Oh's approach echoes the sentiment of a 2021 op-ed written by Eduardo Esquivel, former president of the Kensington Neighborhood Association, in an essay for WHYY's PlanPhilly, in which he argued that the city has "maintained a decades-long strategy of containing a billion-dollar drug market in my neighborhood."
"Those with the power to reinforce this system, including powerful governmental actors, wealthy power brokers, and everyday individuals making seemingly innocuous and small decisions, have used many tools over the years to contain these destructive markets in Kensington," he wrote.
"The laws that govern drug sales, use, and acceptable behaviors on streets, in park spaces, and even on private property in the rest of Philadelphia very purposefully do not apply here," he wrote, "and what such a wholesale suspension of norms and protections can do to a poor, majority Black and brown community is on full display."
Samantha Baker-Evens, associate medical director for Substance Use Disorders and a family nurse practitioner at Esperanza Health Center, says that there are "no shortcuts" when it comes to addressing Kensington's open-air drug market, which is "a symptom of the issue, not the issue."
"We need to throw every treatment at addiction and give people multiple chances," she said. "The harm minimization part of that is you have to be alive in order to recover. And if we lose them to overdose or HIV or hep C, then they never have the option to recover.
"Nobody woke up in the morning and said, 'I want to be addicted to an opiate.'"
Support for WHYY's coverage of health equity issues comes from the Commonwealth Fund.
Correction: An earlier version of this story misattributed a quote from Allan Domb to Jeff Brown.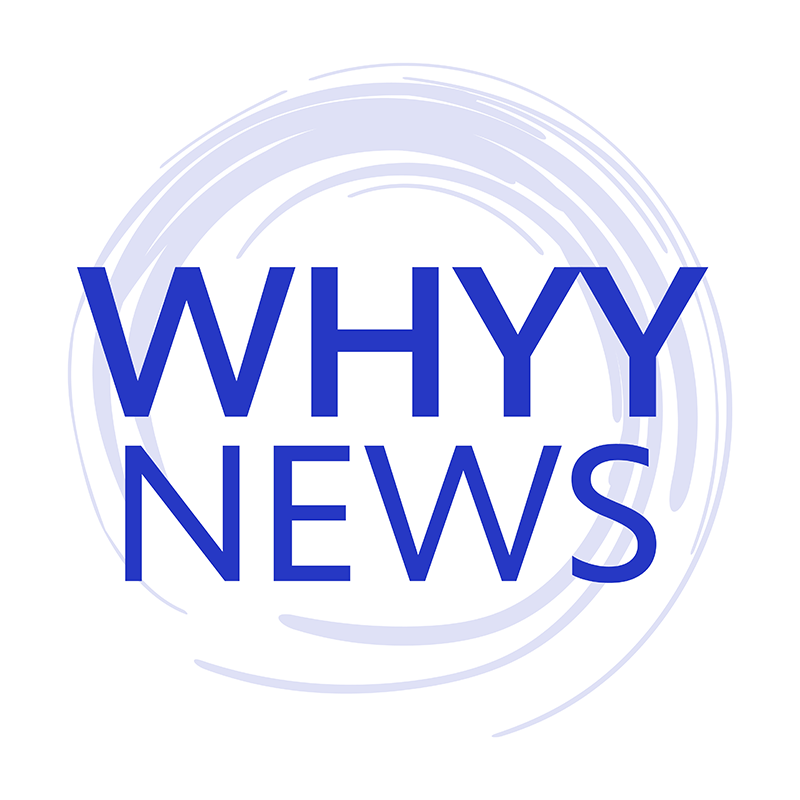 Get daily updates from WHYY News!
WHYY is your source for fact-based, in-depth journalism and information. As a nonprofit organization, we rely on financial support from readers like you. Please give today.