Philadelphia Film Festival, Elvis Costello, H.E.R, Afro-art redux at Delaware Art Museum, and more in this week's 'Things To Do'
Listen
4:33
Despite the positive strides made in the battle against COVID, uncertainty and varying mandates in the Delaware Valley remain. Because of this, most events require proof of vaccination and are maintaining mask mandates. Since the situation remains fluid, scheduled events may be rescheduled or canceled as regulations change, so be sure to check with venues and be aware of ticket return/refund policies beforehand.
In 1971, Delaware artist Percy Ricks, founder of Aesthetic Dynamics, mounted an exhibit of over 130 works of art by 66 African American artists. Groundbreaking at the time, the exhibit is now being remounted for a new generation with the participation of most of the original artists. Ricks died in 2008, but his original vision and goal to amplify African American artists lives on through this exhibit.
The Mexican Day of the Dead, which pays homage to loved ones who have passed on, is celebrated annually at the Penn Museum. This year's event features an altar installation by local artist Cesar Viveros, along with an altar competition, an artisan market, and various kid-friendly activities. Dance and music performances by Folklorico Yaretzi, Los Huachinangos, Kalpulli Kamaxtle Xiuhcóatl, and storytelling by Deyssi Cusba-Parra will happen on-site and there are ways to participate online as well.
Like most events involving large gatherings, the Philadelphia Film Fest was virtual last year. This year, the 30th festival goes on as a hybrid event, with options to attend events in person or online. The 11-day fest will showcase approximately 100 feature, short, and documentary films from around the world, along with events, panels and parties. Just one example: Philly-area director M. Night Shyamalan will be in conversation with Oscar-winning director Guillermo del Toro next Tuesday night.
Founded in 1991 by Isreali-born choreographer Roni Koresh, the Koresh Dance Company is celebrating 30 years in 2021 as a performing troupe and community dance center. In Hebrew, "TikVAH" means "opening of hope," an apt theme for the times we live in. Koresh collaborated with Yin Yue, the artistic director of YY Dance Company, and hip-hop dancer/choreographer Raphael Xavier, who danced with the Rennie Harris Puremovement ensemble. Together, they created "TikVAH," which explores the Koresh company's evolution by merging what they've taken from the past and will bring into the future.
Roxborough is the site of a street festival which should enjoy the benefits of the mild, sunny weekend in the forecast. It offers activities for adults and kids — from a beer garden to trick-or-treating at participating venues. Costumes are encouraged and other events on the schedule include face painters, storytelling, a secret circus, historical cemetery tours, and dance and music performances.
In what is a fairly unique 5K, you can run or walk with your canine companion or even a shelter dog, and it's all to raise funds for homeless dogs. Providence Animal Center's goal of $150K has almost been achieved, but you can still register for the main event, donate, or come out for the post-race festivities. Those include food trucks, raffles, music, a PAC alum kissing booth, family-friendly fun, and a microchipping and vaccine clinic.
What: In-person and virtual fundraising event
Where: Rose Tree County Park, 1671 N. Providence Rd. Media, Pa.
When: Saturday, Oct. 23, 9 a.m. – 3 p.m.
How much: Free with registration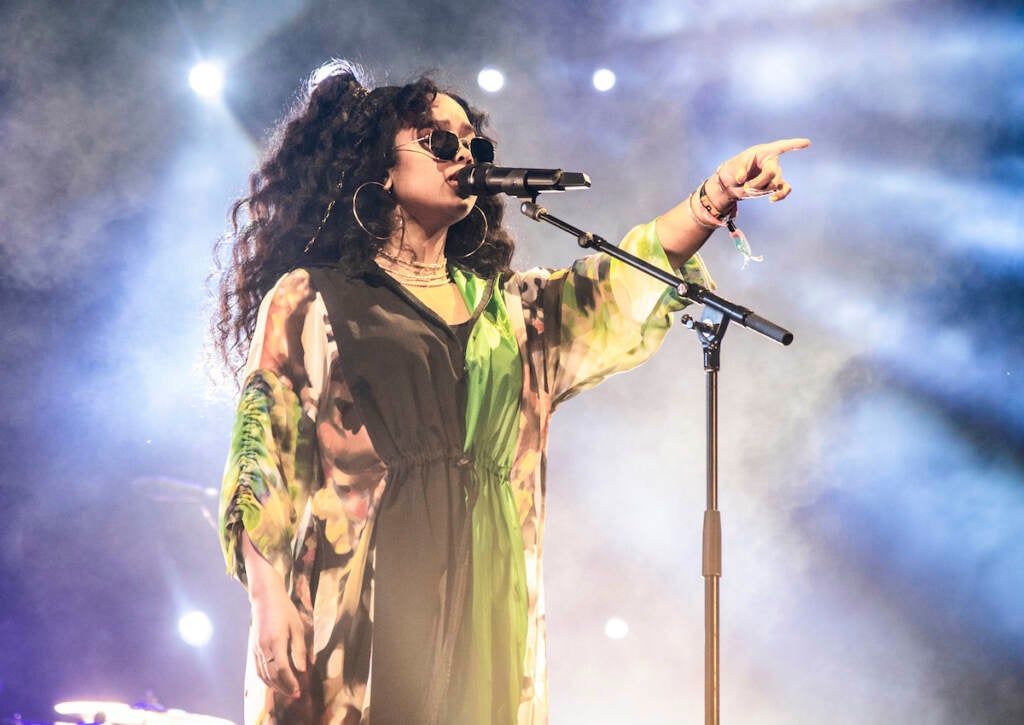 The Oscar and four-time Grammy-winning artist formerly known as Gabriella Wilson has emerged as H.E.R., which she says stands for Having Everything Revealed. What she's revealed so far is a prodigious musical output that has her collaborating with an impressive group of R&B stalwarts including Chris Brown, Robert Glasper and Meshell Ndegeocello, Stokley Williams, Daniel Caesar and Toni Braxton. She even sang with country star Chris Stapleton at this year's CMT Awards. Her full-length debut "Back of My Mind" was released in June.
U.K. born singer-songwriter Elvis Costello has been a stalwart on the rock and punk scene since his debut "My Aim Is True" came out in 1977. "This Year's Model" came out a year later, establishing the singer-songwriter as one that would stick around. And at age 67, he has: reinterpreting his seminal album this year as "Spanish Model" and re-recording it entirely in Spanish with Latin artists, including Colombian singer Juanes, Chilean artist Cami, and Argentinian musician Fito Páez.
Former Food Network personality Alton Brown hosted the popular show "Good Eats" for fourteen seasons, and has now taken his show on the road. He stops into the Merriam Theater this weekend for a variety show that includes comedy and cooking as well as what promotional materials call "potentially dangerous sciencey stuff." OK, then. The show is interactive and if you can answer superfan quiz questions, you might just become a part of it.
What: In-person cooking and comedy variety show
Where: Merriam Theater, 250 S. Broad St. 
When: Saturday, Oct. 23, 8 p.m.
How much: $39 – $69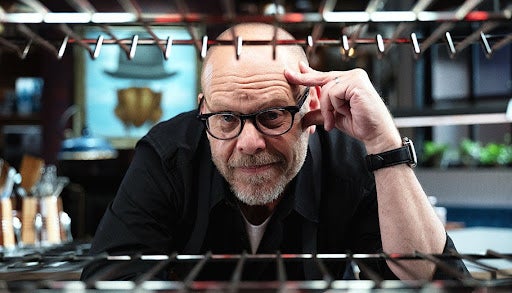 As the NBA celebrates its 75th season, the storylines are fascinating, especially so in Philadelphia, where the Ben Simmons soap opera has dragged on through the off-season. Even if he never sees another quarter of 76ers basketball, Joel Embiid and the rest of the squad hope to put the drama behind them and contend for the ever-elusive NBA title. The Nets and their stacked roster, which has its own issues with recalcitrant teammate Kyrie Irving, will certainly be in the championship mix trying to keep them from it.
The American Helicopter Museum rescheduled their annual Father's Day event to turn it into a two-day festival that includes helicopter rides (scheduled in advance), a car-and-motorcycle show, food trucks, a beer garden, games, and other kid-friendly activities. Local community organizations like PAWS for People, Seeing Eye Puppy Club, Chester County Beekeepers Association, and more will also be on site.
What: Outdoor festival
Where: American Helicopter Museum, 1220 American Blvd., West Chester, Pa.
When: Saturday, Oct. 23, 10 a.m. – 5 p.m., Sunday, Oct. 24 noon – 5 p.m.
How much: $10 per day, $15 both days
Keep checking with "Things To Do" as we continue to provide our picks for entertainment during the industry's COVID-19 recovery. Please consult our coronavirus updates to keep up with the latest information regionally.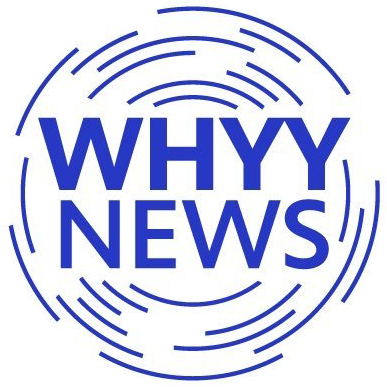 Get daily updates from WHYY News!