50 years after shunning Black artists, Delaware Art Museum looks to atone for its 'institutional racism'
Listen
2:31
A half-century ago, when Wilmington artist and educator Percy Ricks was putting together a major exhibit of work by Black artists, he reached out to the Delaware Art Museum for its support and a venue to showcase the work.
The ambitious show featured 130 pieces — drawings, prints, photographs, paintings, and sculpture — by 66 African American artists, including some with national recognition such as collagist Romare Bearden and painter-sculptor Faith Ringgold and others with local ties, such as Wilmingtonians Edward Loper Sr. and his son Edward Loper Jr.
Ricks didn't even receive a response from the state's premier art institution.
Only silence.
The 1971 exhibition went on, however, albeit at the less-illustrious Wilmington Armory in Wilmington's Little Italy neighborhood. The show was a relative success during its three-week run, drawing about 7,000 people, mostly students from area school and colleges, recalls James E. Newton, a professor emeritus of Africana Studies at the University of Delaware.
But Newton, who was then an assistant to Ricks at his multiracial artist collective, Aesthetic Dynamics, told WHYY News this week that the snub by the art museum "stunned" and rankled Ricks, who was putting on his first exhibit.
"He thought that the African American artist and African American culture in itself should be enjoyed, respected and appreciated, and that it should also be in the public view,'' said Newton, who also dabbles in multimedia art. "He felt that any agency or any group that denies the artist or artist group a public view of their work is basically committing a crime against humanity."
Fifty years later, though, the art museum in Wilmington's wealthiest neighborhood, the Highlands, is attempting to right the wrongs of its "institutional racism,'' says curator Margaret Winslow.
Winslow is overseeing "Afro-American Images 1971: The Vision of Percy Ricks" with an exhibition and a series of special events that starts next week and will run for three months. The show is a restaging of the original exhibit, with about 100 works from nearly all of the original artists, either with the same piece from a half-century ago or something similar, she said.
She agreed with Newton that Ricks, who died in 2008, had condemned the art museum's lack of response to what she calls "an incredibly important exhibition," and rightly so.
The exhibit was presented during a period of heightened racial tensions — two years after the National Guard occupied Wilmington in the wake of rioting and unrest after the assassination of civil rights leader Martin Luther King Jr.
"They wanted to work with the Delaware Art Museum and they received silence,'' Winslow said. "They didn't even receive a response from the museum, and Percy Ricks was appropriately critical of the museum's institutional racism, its lack of support for artists of color throughout its history."
The ultimate result was that the exhibit didn't get the attention it deserved from the press and the general public. "That exhibition is not as well known in the art historical canon as it should be,'' she said.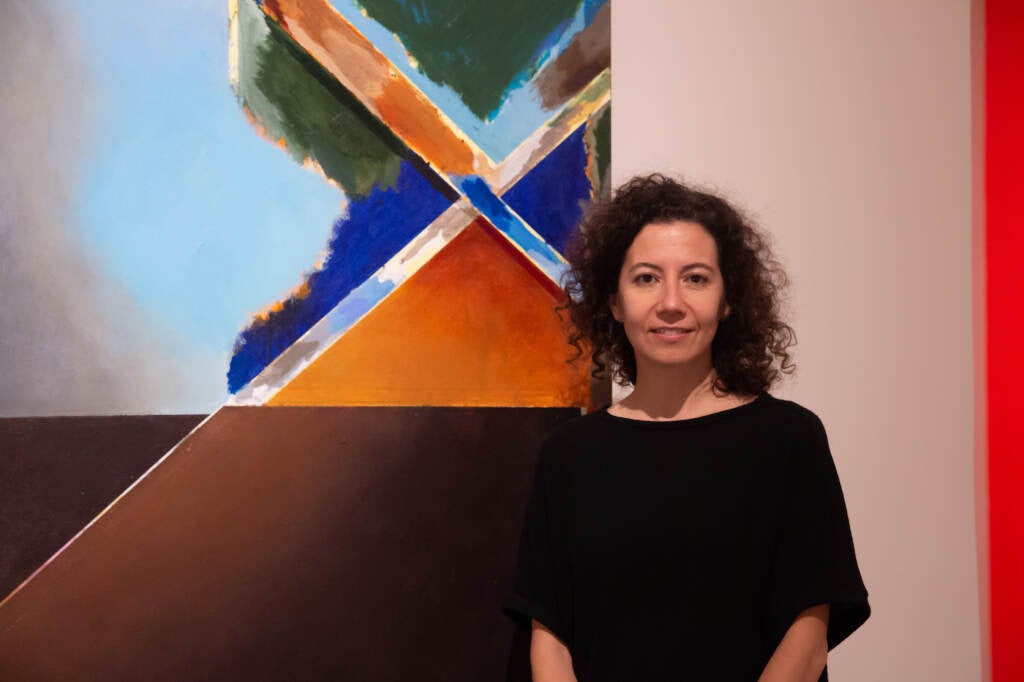 But now, working with Aesthetic Dynamics, Winslow said the museum is "doing the work to correct some of those errors of the past to make sure that this exhibition [and] the artists that are included are well documented, their stories are well known, and those stories are shared widely throughout Wilmington, but ideally throughout the nation."
The Ricks show is the latest initiative by the art museum to be more inclusive. For example, officials announced in 2019 that it's attempting to diversify its collection by adding more works by women and artists of color.
Newton, who will have a piece about guns in America in the show, said Ricks would be delighted by the renaissance of his vision.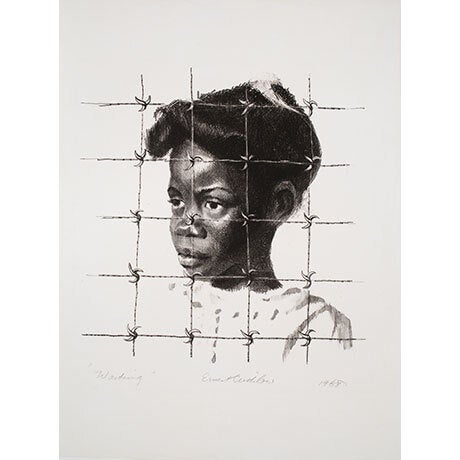 "Ricks was looking for respect. He was looking for reconciliation. And the result of this is that despite any of the things that were happening in the past, this is kind of like a new day, a reawakening," Newton said.
"It signals the idea that the Delaware Art Museum should be a museum for all of Delaware, not just for a certain segment. And this certainly resonates – this concept and idea of a cooperative venture between the African American community and the Delaware Art Museum."
—
If you go: 
What: Afro-American Images 1971: The Vision of Percy Ricks
Where: Delaware Art Museum, 2301 Kentmere Parkway, Wilmington, Delaware
When: Oct 24, 2021  –  Jan 23, 2022
How much: Included with museum admission, Adults: $14, Students: $7, ages 7 – 18: $6, 6 and under: free.