Philadelphia district calling for better attendance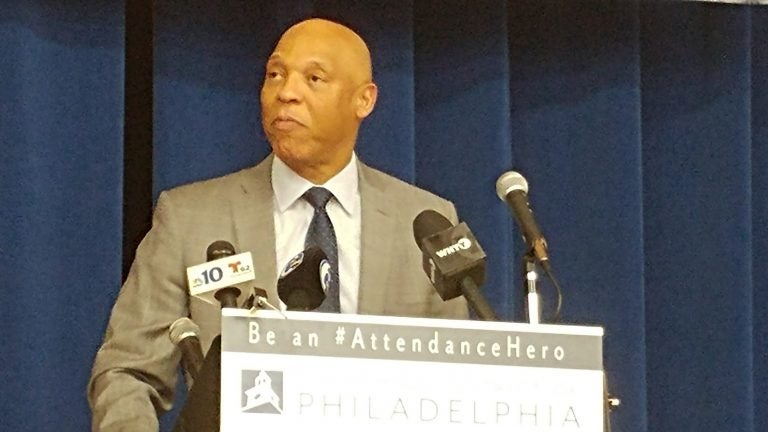 The School District of Philadelphia is using celebrity calls to remind parents and children it's vital to be in school every day.
Councilman Derek Green said he was surprised when he received a robocall as a gentle reminder to make sure his son got to class.
"I thought it was the home and school association but it was Mayor Kenney's voice doing the robocall for the Attendance Hero," Green said.
The campaign called "Attendance Hero" aims to improve the rate by 10 percent this year, said district Superintendent William Hite.
"It's really important that we continue to emphasize not just to the students — but to the families businesses and community members — that attendance is really important," he said Tuesday. "So we would like to see a 5 to 10 percent increase every year."
Only about half of the district's students are in school 95 percent of the time — and Hite said he wants to see a 10 percent increase every year.
The calls are not costing the district anything.