PHA says Queen Lane Apartments on track for December opening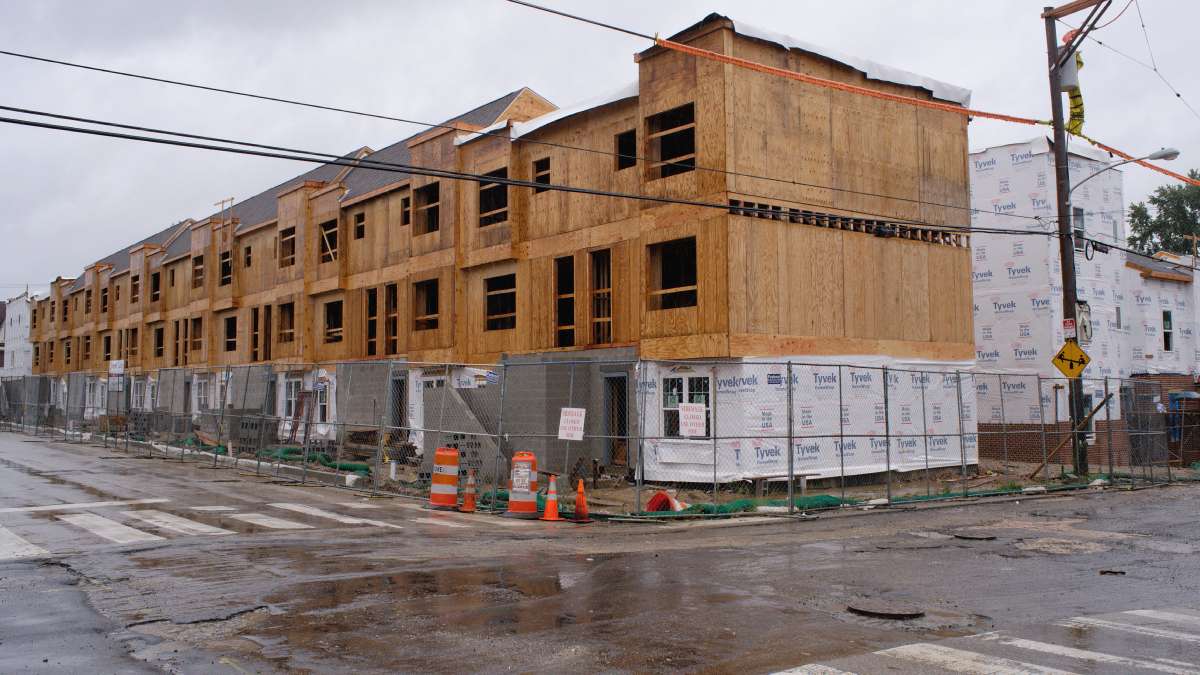 A little over a year since the dramatic implosion of the deteriorating, 16-story Queen Lane Apartments, a $22 million development of rental homes is close to completion on the site.
Applications from those who'd like to live were accepted by the Philadelphia Housing Authority last week, and a ribbon-cutting for the development of townhouses is scheduled for Dec. 9.
Just about everyone is very satisfied with the change on the site bordered by Queen Lane, Pulaski Avenue, and Penn and Priscilla streets.
Lisa Hopkins, a founder of Northwest Neighbors, said the new homes will "allow the quality of life to be restored back to this area," with a much needed increase in the assets and property values of the surrounding neighborhood. "Any new type of development is a plus in this part of Germantown," Hopkins said.
PHA president and CEO Kelvin Jeremiah visited on Sept. 30 to check on progress at the site. "I'm amazed how the construction is redefining the location," and the project is having ripple effects throughout the neighborhood, he said.