PGW gets OK to increase rates
PGW customers' gas bills go up at the end of November. But the rate increase regulators OK'd is much smaller than what PGW asked for.
Have a question about Philly's neighborhoods or the systems that shape them? PlanPhilly reporters want to hear from you! Ask us a question or send us a story idea you think we should cover.
PGW customers will see their gas bills go up at the end of this month.
The Pennsylvania Public Utility Commission approved a rate increase for the utility last week that will raise the company's annual distribution rate revenue by more than $26 million, or around 3%, effective November 29. The increase is less than a third of what the utility originally sought. 
"PGW takes our obligation to our customers seriously and we are disappointed in the limited rate relief granted by the Commission," said PGW chief of staff Melanie McCottry in an emailed statement. "It is the view of PGW that the Commission's decision will hinder PGW's ability to sufficiently meet the current needs of our customers while also adding an additional financial burden to them."
PGW is owned by the city of Philadelphia and serves more than half a million customers.  In February, the utility requested a rate increase that would have resulted in an additional $85 million in revenue each year, raising the average resident's monthly bill by around $12.
PGW has not yet calculated the impact of the smaller rate increase on residential bills, McCottry said Friday.
Customers testified during public hearings in May that the rate increase PGW originally requested would be untenable since gas service is already unaffordable for some Philadelphians, according to filings in the case.
"I and many of my neighbors are struggling," said PGW customer Sonya Sanders. "We cannot barely pay our bills month to month."
Customers also testified that PGW's customer assistance programs and customer service are inadequate, according to case filings.
The PUC ordered PGW last week to improve its customer service, particularly for low-income customers. The utility must take steps to increase enrollment and retention in its low-income customer assistance program, as well as analyze trends in customer complaints to improve customer satisfaction.
In its initial request, PGW argued that higher rates would help the utility speed up replacement of its aging cast iron pipelines, improving safety and reducing methane leaks.
During the rate case, environmental advocates with POWER Interfaith argued that PGW should consider whether home weatherization, geothermal energy, or other alternatives to pipelines carrying planet-warming natural gas could save the utility — and ultimately customers —  money.
The PUC stopped short of requiring PGW to do this. Still, advocates cheered the PUC's order Thursday, saying it included wins for affordability and equity.
"It just doesn't make sense to raise rates to pay for something that is destroying our communities," POWER Executive Director Bishop Dwayne Royster said in a statement. "POWER's efforts keep money in the pockets of Philadelphia's energy users, while limiting buildout of the fossil fuel infrastructure that is threatening communities with climate chaos."
Last year the PGW included in its budget money to explore the feasibility of geothermal heating, considered a "crucial pathway" to decarbonization in the face of climate change. But advocates argue the utility is moving too slowly in transitioning away from a business model centered around the burning of planet-warming fossil fuels.
Philly's latest greenhouse gas emissions inventory revealed that natural gas, used for heating, cooking, and drying clothes, is the biggest source of planet-warming emissions for the city's residential buildings. Emissions from natural gas across all buildings and industry in Philly grew 4% from 2006 to 2019.
After last week's PUC ruling, PGW still hopes to raise rates further. The company plans to file for a rate increase again "soon," McCottry said, or pursue debt that will "ultimately increase the cost that our customers pay."
"As a municipally-owned, not-for-profit entity, it is no small task to deliver safe, reliable service affordably; and to seek out opportunities to embrace newer, more sustainable technologies," she said.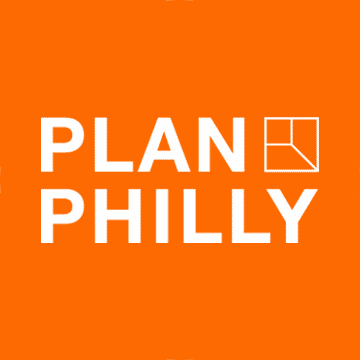 WHYY is your source for fact-based, in-depth journalism and information. As a nonprofit organization, we rely on financial support from readers like you. Please give today.