Federal money coming to Philly for tree planting, lead paint awareness, and A/C units
Over $4 million in federal grant money will flow to nonprofits and local governments to support environmental justice in the Philly region.
Listen
1:05
This story is part of the WHYY News Climate Desk, bringing you news and solutions for our changing region.
From the Poconos to the Jersey Shore to the mouth of the Delaware Bay, what do you want to know about climate change? What would you like us to cover? Get in touch.
---
Federal money from the Inflation Reduction Act is flowing to the Philadelphia region to fight environmental inequity.
The EPA announced this week nearly $128 million dollars for community organizations and state and local governments nationwide working to build environmental justice. More than $4 million of the money will come to the Philadelphia region.
"Together, these community-driven projects will improve the health, equity, and resilience of communities while setting a blueprint for local solutions that can be applied across the nation," said EPA Administrator Michael S. Regan in a statement.
Officials said this round of funding through two long-standing EPA environmental justice grant programs is the largest ever, thanks to a boost in funding from the Inflation Reduction Act. The legislation signed last year was the country's biggest investment to date in reducing planet-warming emissions, but some worried it could hurt communities already exposed to high levels of pollution, because it also included money and guarantees for fossil fuel development.
The new grants to the Philly region will boost efforts to plant trees, clean up illegal dumping, protect children from lead poisoning, and help residents deal with extreme summer heat.
Some of the money will flow to Southwest Philadelphia, an area of the city that has greater exposure to summer heat than greener, wealthier areas like Center City, University City, and Northwest Philly.
Bartram's Garden, located along the Schuylkill River in Southwest Philly, will receive $500,000 from the EPA's Environmental Justice Collaborative Problem Solving grant program to expand its work cleaning up illegal dumping and greening parts of the surrounding neighborhoods that residents identify as priority areas. The organization hires high schoolers to plant trees and build garden beds in the community — and hopes to employ 50 young people for the program by the end of the two-year grant.
"The long, long-term goal both for the garden and for Southwest Philadelphia — and then for the city as a whole — is for everyone to feel like they have safe access to nature in their neighborhood, and that their neighborhood's environmental health is supporting the health of their community," said Caroline Winschel, director of development & communications with Bartram's Garden.
The national nonprofit Clean Water Fund will receive $500,000 to continue its education around how to protect children from toxic lead in Philly and to expand the program to Massachusetts.
"You've got to let people understand how they're impacted so they can protect themselves," said Maurice Sampson, Eastern Pennsylvania director at Clean Water Action. Clean Water Fund's programs complement those of Clean Water Action.
In Philadelphia, children are most often exposed to lead through lead paint and dust, according to the city's Department of Public Health. Elevated blood lead levels are most common among Black children and children living in North and West Philadelphia.
Clean Water Fund plans to use part of the grant to hire and train four residents of underserved neighborhoods in Philly to host lead awareness activities, with tips such as taking off your shoes when you enter your home and regularly washing kids' toys.  
"The beauty of this [is] most of the things you need to do to avoid being poisoned by lead are very inexpensive or don't cost anything at all," Sampson said.
In Philadelphia's Hunting Park neighborhood, known for battling a history of racist disinvestment and hot summer temperatures, the nonprofit Esperanza will receive $500,000 to build resilience to climate change. The organization plans to spend the money to plant trees and support youth leadership around tree maintenance, train residents in weatherization and environmental policy, distribute air conditioning units, and facilitate community conversations around climate resiliency, according to a project description released by the White House.
The city of Philadelphia and the Pennsylvania Department of Environmental Protection are also getting grants of $1 million each from the EPA's Environmental Justice Government-to-Government grant to expand their work around environmental justice.
The state agency plans to use the money to make its efforts to engage with communities proactively — before an environmental crisis occurs — sustainable into the future. The city plans to "institutionalize" environmental justice in its policies city-wide, as well as sustain and replicate its neighborhood-level efforts to address flooding and extreme heat. 
"Environmental justice was one of the many reasons I was proud to vote for the historic Inflation Reduction Act, and I'm pleased to see the Biden-Harris administration providing some of this funding for Philadelphia," said U.S. Rep. Dwight Evans, who represents part of the city, in a written statement.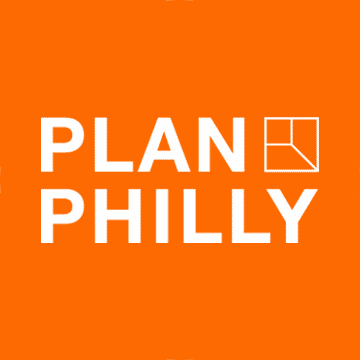 WHYY is your source for fact-based, in-depth journalism and information. As a nonprofit organization, we rely on financial support from readers like you. Please give today.