Encampment residents file restraining order as mayor, councilmembers negotiate fate of protest settlements
The camps rose in June in protest of a housing crisis that organizers say the city's leaders are not doing enough to address.
Updated 5:47 p.m. Tuesday
Mayor Jim Kenney pumped the brakes on his order to clear encampment sites at the Benjamin Franklin Parkway and on Ridge Avenue near the Philadelphia Housing Authority headquarters.
The pause comes as City Councilmembers Jamie Gauthier and Kendra Brooks work to find a resolution between city officials and organizers. The two first time councilmembers petitioned the mayor in a letter last night asking him to hold off on the order and allow them to take part in the negotiations.
"We don't want a confrontation," Kenney said Tuesday afternoon. "There's no requirement for us to end the encampment today."
No resolution has been reached yet.
The mayor was also named as a defendant in a court injunction filed in federal court. The five plaintiffs, who represent more than 100 residents spread across three camps in the city, maintain the encampments are protests about the lack of affordable housing and longterm options for people experiencing homelessness in Philadelphia. The city's shelter system is "completely full and rampant with COVID-19," the complaint alleges, and officials have failed to provide a temporary or permanent housing solution for encampment residents.
Kenney issued an order yesterday to clear encampment sites on the Parkway and on Ridge Avenue by 9 a.m. this morning after weeks of negotiations between organizers and city officials fell through.
According to allegations in the complaint, shelters in the city are full and "rampant with COVID-19" and city officials have fallen short in offering housing solutions, temporary or permanent, for residents of the encampments.
The tent encampment at a baseball field on the Parkway, which began on June 10 and grew to an estimated 100 to 150 people, was originally slated to be closed July 10, but the mayor postponed the action in hopes of reaching a resolution.
Kenney said Monday, however, that after weeks of negotiations he had concluded that further discussions would do no good. He said that the encampment leaders' demands keep shifting, and that some of the demands are out of the city's control or unachievable in the time frame being sought.
The mayor said the "last resort" decision was made "with a heavy heart" and "in recognition of the growing health and safety concerns at the sites."
"After several weeks of face-to-face discussions, and after more than two months of concerted efforts by our administration, I have come to the conclusion that further negotiations would be fruitless," Kenney said.
The encampments are led by Philadelphia Housing Action, a coalition of advocacy groups including #OccupyPHA, the Workers Revolutionary Collective, and the Black and Brown Workers Collective.
Jennifer Bennetch is the lead organizer of OccupyPHA's encampment at the Ridge Avenue site, which is next to Philadelphia Housing Authority headquarters.
"The city seems to not care about homelessness as long as homeless people are scattered around enough as to be invisible," she said in response to the order. "We will defend these encampments. We will stand strong. We will fight. We will not move."
The mayor says 90 people from the camp have been moved into some sort of housing.
Philadelphia Housing Action has many demands, but the main one is that the city transfer vacant land owned by the Philadelphia Housing Authority, Philadelphia Redevelopment Authority, and Philadelphia Housing Development Corporation into a community land trust for housing; rental housing built on the property would be permanently affordable. The nonprofit Women's Community Revitalization Project is now building such a trust in Point Breeze.
Jennifer Bennetch of Occupy PHA joins volunteers protecting the Ridge Avenue encampment. Bennetch met with city officials and other organizers to try to reach a compromise on two encampments that the mayor has ordered cleared. (Emma Lee/WHYY)
Philadelphia Housing Authority president and CEO Kelvin Jeremiah said PHA and city officials have already committed support for another community land trust, temporary sanctioned encampments, tiny house villages, new permanent housing units, and a moratorium on the sale of PHA properties.
Jeremiah said he appreciated the organization's advocacy around homelessness, but found some of the demands unreasonable and in violation of federal policy.
For example, Jeremiah says it's difficult to transfer PHA-owned land because it is part of a trust between the authority and the federal government.
"We cannot sell or give away those properties simply because someone demands that we do so," Jeremiah said.
Jeremiah said the encampment delayed the closing of a $52 million deal to bring a much-needed shopping center to the Sharswood-Blumberg area. He said the project, which includes a Save-A-Lot, and an urgent care center, could not move forward because PHA was unable to prepare the site for construction due to the occupation.
The authority now expects to break ground for the project within the next month, officials said.

WHYY is among more than 20 news organizations producing Broke in Philly, a collaborative reporting project on solutions to poverty and the city's push towards economic justice. Follow us at @BrokeInPhilly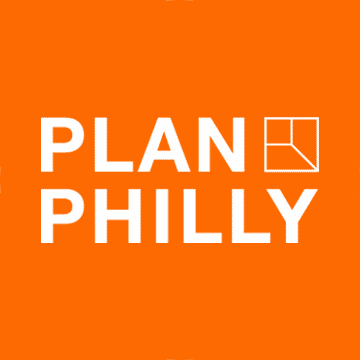 WHYY is your source for fact-based, in-depth journalism and information. As a nonprofit organization, we rely on financial support from readers like you. Please give today.