City backs down from evicting homeless camp; Kenney to meet directly with protesters
Residents of the camp have said they would not leave until the city provided permanent housing options.
Updated 4:55 p.m.
___
Philadelphia officials have postponed the eviction of the homelessness protest encampment on Benjamin Franklin Parkway. The city had given the roughly 150 residents of the camp until 9 a.m. Friday to leave, after weeks of negotiations broke down and pressure from neighborhood residents and sports leagues pushed officials to act.
Mayor Jim Kenney plans to meet with the encampment's organizers directly next week.
"A mutual resolution has always been our preferred outcome," Kenney said in a release at midday Thursday. "We appreciate their willingness to engage in productive dialog, and I'm hopeful that we will reach a peaceful resolution soon."
The surprise announcement came soon after the camp's residents announced that the city had forced a portable-toilet company to remove the latrines by Friday morning. At a press conference Thursday, Managing Director Brian Abernathy said the city had not forced the company to remove latrines.
Naijae Spencer, 14, a resident of the homeless encampment on the Ben Franklin Parkway, carries a sign during a demonstration against the city's plan to clear the encampment by Friday. (Susan Phillips/WHYY)

Residents of a homeless encampment on the Ben Franklin Parkway rally against the city's order that the encampment be cleared by Friday. (Susan Phillips/WHYY)

Tanya Scott volunteers at the homeless encampment at Von Colln Field and has a tent there, although she is not homeless. (Emma Lee/WHYY)

Charlene Force (left) and James Brown wash dishes at a cleaning station at the homeless encampment on the Ben Franklin Parkway. Resident volunteers prepare food, clean, distribute donated goods and maintain order. (Emma Lee/WHYY)

Alex Stewart of the Workers Revolutionary Collective walks among the tents of a homeless encampment on the Ben Franklin Parkway. He and his group maintain a presence at the site to make sure residents needs are met and to remind police that the campers are exercising their First Amendment right to protest. (Emma Lee/WHYY)

Von Colln Field on the Benjamin Franklin Parkway has become home to more than 200 people protesting Philadelphia's treatment of its homeless population. (Emma Lee/WHYY)

Tents fill a grove of trees on the Benjamin Franklin Parkway. (Emma Lee/WHYY)

A woman walks through the homeless encampment on the Ben Franklin Parkway. (Emma Lee/WHYY)

Michael Williams volunteers at the supply tent, laying out donated items for the camp's residents. (Emma Lee/WHYY)

By June 11, 2020, some 40 tents had popped up on the Ben Franklin Parkway at 22nd Street, part of a protest against a law that prohibits camping on public property. (Emma Lee/WHYY)

The tee ball diamond at Von Colln Memorial Field is filling with tents as a homeless encampment grows along the Ben Franklin Parkway. (Emma Lee/WHYY)

Supporters of the homeless protest on the Ben Franklin Parkway have set up support stations including a library tent, first aid tent and food tent. (Emma Lee/WHYY)

Homeless encampment resident Jose Alicea washes his hands at a makeshift tap operated by a foot lever. (Emma Lee/WHYY)

Jeremy Williams is housing coordinator at the homeless encampment on the Ben Franklin Parkway. He says more than 200 donated tents have been distributed, most of which have been pitched in the area around Von Colln Field. (Emma Lee/WHYY)

A homeless encampment at 22nd Street and Benjamin Franklin Parkway, in the heart of Philadelphia's museum district, continues to grow. (Emma Lee/WHYY)

WHYY reporter Susan Phillips interviews Jose Alicea at a homeless encampment on the Ben Franklin Parkway. (Emma Lee/WHYY)
The encampment has served as home to roughly 200 people over the past six weeks. It also became a high-profile protest in the wake of marches against police brutality and systemic racism that results in Black and brown people making up the majority of the city's poor and homeless residents.
Kenney acknowledged the camp's success in raising awareness of the city's housing crisis.
"This demonstration activity casts an important light on the racial inequities in our society that impact homelessness and frankly have informed inadequate solutions," he said in a statement.
The mayor added that his administration is "committed to enacting meaningful reforms" that provide affordable housing and bridge the gap in homeownership for people of color.
Residents of the camp have said they would not leave until the city provided permanent housing options. City officials had offered to make shelter plans with the residents, plan for an alternative site, and work toward creating tiny-house villages.
Jennifer Bennetch, one of the camp's organizers who has been at the table with the city, says she's hopeful an agreement can be reached.
"In the current political climate, we have a good chance of coming up with a decent resolution," said Bennetch. "I want them to understand that this is not a game. This is being done out of necessity and after years of attending [PHA] board meetings, signing petitions and staging protests, and there's no other option."
Bennetch said the city has thousands of properties standing empty, which she said should be converted to affordable housing instead of sold to private developers. At a press conference Thursday, Mayor Kenney said there is a waiting list for permanent subsidized housing, and that he can't have those living at the encampment site jump the queue.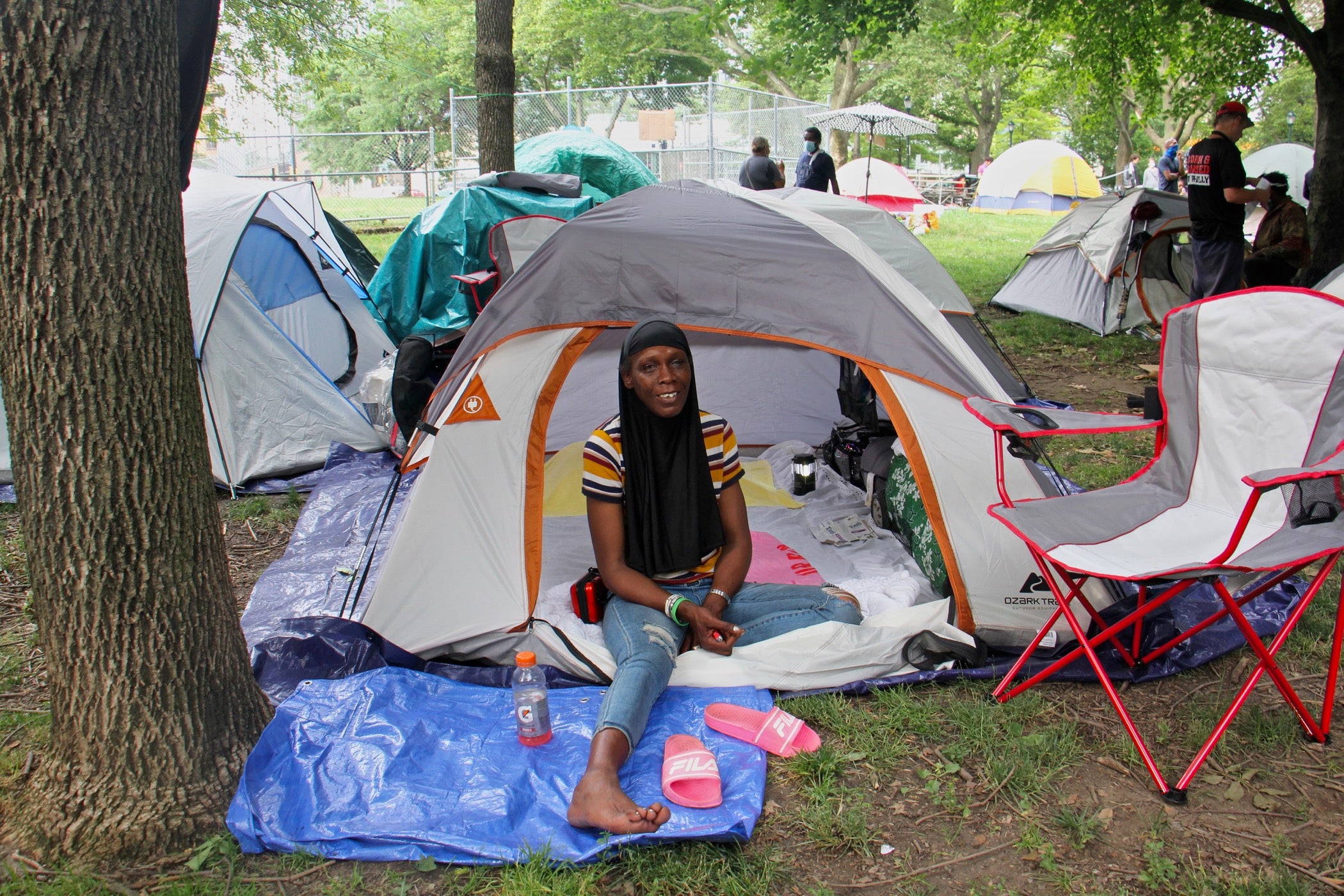 But Bennetch said it is unfair to the people on the waiting list for PHA to auction off vacant housing stock to private developers instead of fixing the units and retaining them as affordable housing. Bennetch has helped some families move into those houses.
A sticking point between the two sides seems to be the role PHA plays in providing affordable housing, and whether the city has leverage with the federal agency. Mayor Kenney and City Council appoint PHA commissioners. And while the agency is required to operate independently of the city, informal cooperation does exist.
PHA owns hundreds of vacant properties that it acquired from the city and state decades ago. The agency says many of them are uninhabitable.
"We have been working with the city to rehab them and are willing to transfer some of those units if we can meet regulatory requirements," said housing authority CEO Kelvin Jeremiah. He says he is limited by federal regulations.
Bennetch disagrees. She says the agency can and should work with the city to transfer those properties to organizations committed to fixing them up as affordable options for people experiencing homelessness.
At the Thursday afternoon press conference, the mayor said a sticking point for the city was blocking homeless outreach workers from entering the encampment on the Parkway.
"We can't identify their needs, help them with what they need, if we can't interact with them," said Kenney. "And that's been a bone of contention with the organizers trying to stop our non-police outreach people from interacting with folks to see what their needs are."
Abernathy said the city cannot solve the housing crisis with limited federal assistance.
Bennetch said the camp's residents voted to block outreach workers from entering the site because those workers had not helped residents with any permanent solutions in the past.
"It still seems like there's a blame game," said Bennetch. "Harm has been caused, whether intentionally or unintentionally. "We need to work toward a solution, rather than [the mayor] telling us why we're so wrong."
She said that if Kenney and Jeremiah come to the table to tell them all that they've done wrong, she'll walk out.
Though organizers of the protest camp had expressed opposition to city outreach workers approaching residents on-site, teams from a number of nonprofits have engaged with some of the residents off-site.
"We're pleased that over the past few days, 17 placements, including two couples, to safe havens, recovery housing and shelter, have occurred on top of the 17 placements of older adults and people with disabilities into the COVID Prevention Space," said Liz Hersh, director of the city's Office of Homeless Services. "The city and our partners will continue outreach so everyone in the camp has a housing plan and a place to go."
Another housing protest camp set up across from the North Philadelphia headquarters of the federal Philadelphia Housing Authority also had an eviction notice of 9 a.m. Friday.
That eviction has also been postponed. Housing authority CEO Kelvin Jeremiah will be meeting with protest organizers, as well.

WHYY is among more than 20 news organizations producing Broke in Philly, a collaborative reporting project on solutions to poverty and the city's push towards economic justice. Follow us at @BrokeInPhilly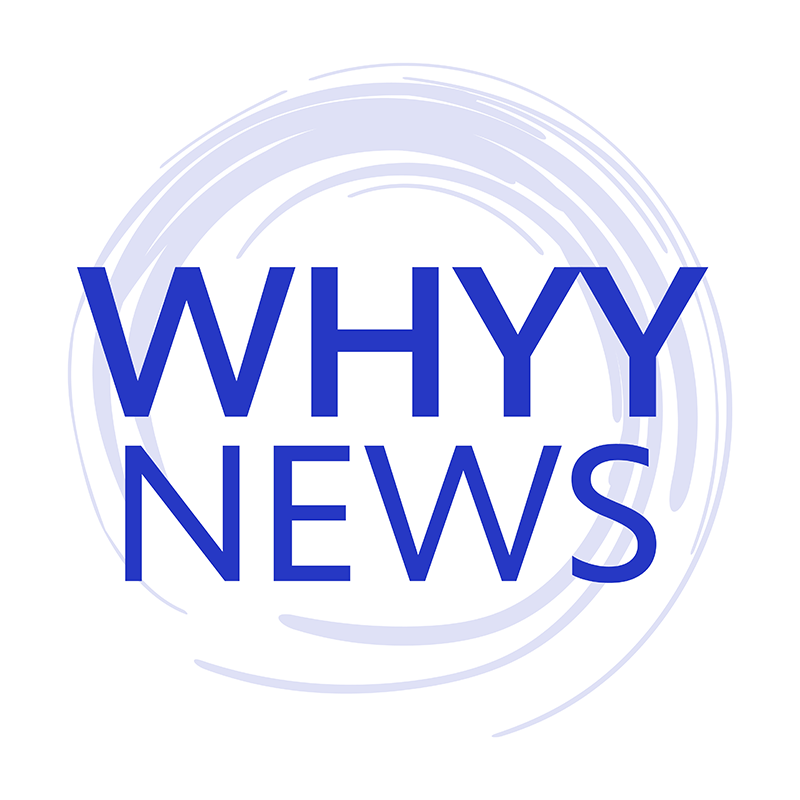 Get daily updates from WHYY News!
WHYY is your source for fact-based, in-depth journalism and information. As a nonprofit organization, we rely on financial support from readers like you. Please give today.