Pennsylvania Legislative Black Caucus continues call for police reform after Chauvin verdict
"Morning Edition" host Jennifer Lynn speaks with State Rep. Joanna McClinton, a Pa. Legislative Black Caucus member, about the Chauvin verdict.
Listen
6:15
Members of the Pennsylvania Legislative Black Caucus are calling for continued action on police reform and an end to systemic racism after the guilty verdict of former Minneapolis officer Derek Chauvin in the murder of George Floyd.
WHYY's "Morning Edition" host Jennifer Lynn invited State Rep. Joanna McClinton, a member of the Black Caucus and chair of the state House Democratic Caucus, to join the show to talk about that issue and things that have been going on in her district over the past year.
The territory includes Philadelphia's Cobbs Creek neighborhood, where Walter Wallace Jr. was gunned down by police in the fall while he was experiencing a mental health crisis.
___
Welcome this morning, Representative McClinton.
Thank you so much, Jennifer. Good morning.
Good morning. In my inbox, in my email, I received a flurry of notes from state legislators who are more eager than ever to get down to business to pass bills that make changes to police use of force and to see to it that police respond to needs of neighborhoods in a fair way. And before we dive into what's being considered at the state level, how are you doing following the news of the Chauvin verdict this week?
So I definitely had, in the moment that I turned the TV up in my office very loud so everyone could hear, a sigh of relief. It was certainly not a moment to celebrate. It was certainly not a moment to rejoice because the entire world saw officer Chauvin kill George Floyd. So it was the appropriate outcome.
We have heard reaction to the Chauvin verdict this week. And some say the murder of George Floyd caught on video lays bare the truth of policing of Black and brown people in America. What about the killing of Walter Wallace Jr. in your district? What truth was unearthed in that situation?
So in the killing of Walter Wallace Jr., you saw in under two minutes the whole scene — come out to the steps to greet the officers who responded. And you see his mom tried to talk to him and calm him down and other neighbors gets involved. And you hear, who was his wife saying, "Please, he's mental, he's mental." But within a short period of seconds, it's pretty clear that they wait, the officers, for him to be in a space where his mom's not as close because she had been following him. They both look at each other and say, "Shoot." And it is the worst situation you can imagine. I still remember that day. It was the week before the general election. I was in my office and someone sent me the video and said, "Hey, this just happened in our neighborhood."
Because it was already on social media. And the howls that I heard from his mother, going around to the block later that night, greeting his family and making an effort to encourage them in the midst of such pain and spending time with those neighbors on local streets where one of them is Pam Africa. You know, it just revealed that we have to do a much, much better job at ensuring that our law enforcement are not threatened by people who are having mental health crises and that we have protocol in place to be able to de-escalate them without killing them.
And the Africa family is known for their anti-policing advocacy. Also an aside, the family of Walter Wallace Jr. has filed a wrongful death lawsuit against the two officers who killed him. Now, the Legislative Black Caucus, which you are a member of, says, "Nothing has changed. Nothing will change until the current system is dismantled and rebuilt to address inequality and injustices that are baked into it." Let's walk back to last year, some of the proposals in the state legislature that didn't move. Why didn't they move forward?
Proposals that do not move in the legislature could not move because we just have so many different ideas floating out there and bills in committee. And then there's also the obvious. When we lack a political will as a body to deal with issues that can be controversial, you don't see them moving. And because the House Democratic Caucus is not in the majority, it's not on us to move these. We have to have bipartisan leadership from the Republican Caucus to call up these bills for us to even vote on them. And we spent lots of time last summer as the nation was in an upheaval with people marching everywhere, making an effort to get these on an agenda. In fact, the Pennsylvania Legislative Black Caucus led a demonstration on the floor of the House to get some bills [to] move. But we still have so many that never were voted on, Jennifer.
And there are more coming proposed right now. What bills in the state legislature will help your district the most?
So one of the ones that will help my district the most would be the Municipal Police Enhancement and Consolidation Plan. Representative Austin Davis has that bill, and because I also serve lower Delaware County, a few boroughs right across the invisible line, one of the things you see is a resistance because people don't want to give up authority and identity, but you'll see a few departments with part-time officers when it would be better, perhaps, if there was some consolidation. Another one is banning chokeholds. Representative Steve Kinsey had that bill. And that is something that needs to be codified. It's a part of the codes within the police department, but we want it to be a law. And the biggest one for me is being able to remove the automatic catch-all defense that we've seen officers in so many states be able to utilize through their defense attorney, which is being in danger of their life means any force is justified, no matter how measured it is. It's just any force, and too often we see Black and brown people, the force often used, even with a — quote, unquote — "taser" the other day, it's still killing people with a gun.
OK, we have to end there, running out of time. I really thank you for your moments this morning. State Representative Joanna McClinton, state Democratic leader representing the 191st District, which includes parts of West Philadelphia and Delaware County. Thanks.
Thank you.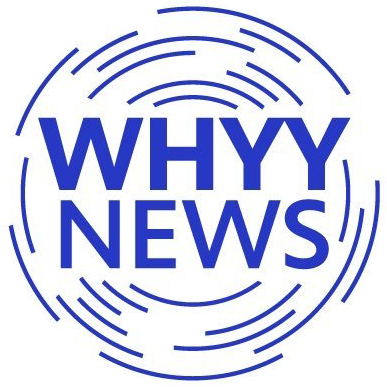 Get daily updates from WHYY News!
WHYY is your source for fact-based, in-depth journalism and information. As a nonprofit organization, we rely on financial support from readers like you. Please give today.