Penn State research links opioid deaths to economic hardship, natural disasters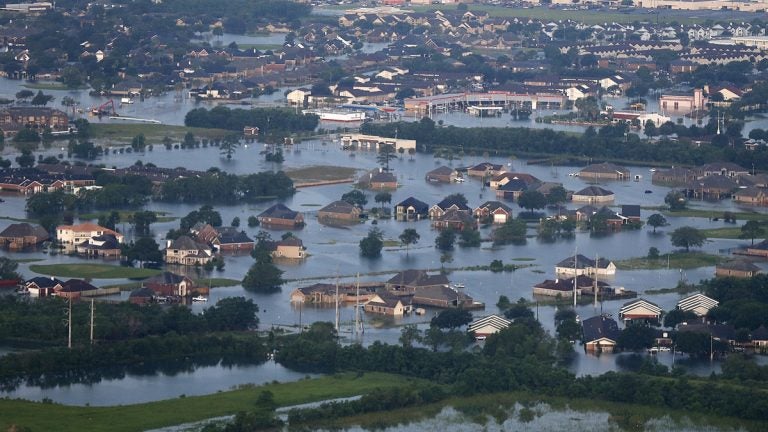 The nation's current opioid crisis is often blamed on excessive prescriptions for painkillers. But new research from Penn State University finds more evidence that economic hardship is also a factor, and suggests that even natural disasters may play a role in driving up overdose deaths.
The researchers studied relationships between socioeconomic factors and the opioid death toll in every U.S. county over the past 50 years. They found that, as incomes dropped and unemployment rose, communities suffered higher rates of opioid-related deaths.
The death rates were also higher in rural areas, they reported, and the study found that declining farm incomes were associated with an increase in overdose deaths.
Study co-author Stephan Goetz, a professor of agricultural and regional economics at Penn State University, said future research should look into whether a lack of treatment providers in rural areas could worsen the economic shock of struggling farms.
"If you don't have a treatment facility, there may be more stigma or lack of awareness of the problem," Goetz said. "So, people will be less likely to seek out help from friends or others in the community."
The new research also found that communities with a history of floods, hurricanes, and other calamities resulting in the declaration of a national disaster suffer higher opioid death rates. The more natural disasters communities endured over time, the higher their rates of opioid overdose tended to be.
"What this seems to tell us is there's a lingering effect of a disaster," Goetz said.
The study only made correlations between the hardships brought on by the weather and economic conditions, and opioid overdose rates. It doesn't show that the opioid deaths were caused by these factors, and Goetz said that the economy is likely impacted by fatal overdoses — and the loss of workers that results — as well as the other way around.
Many researchers in public health are now studying the economic and social factors that create the conditions for drug addiction to thrive. Nabarun Dasgupta, an epidemiologist at the University of North Carolina, said this kind of research helps corroborate the personal stories of many people struggling with addiction who report that losing a job or having financial difficulty contributed to their drug problem.
"I think the scientists and statisticians are catching up to what a lot of people's lived experiences are," Dasgupta said.
Dasgupta said these conditions can "strongly influence" how people respond when exposed to opioids, but don't inevitably lead them down the path toward addiction and overdose. He cited resilient social networks and early access to drug treatment as other factors that could "put the brakes" on processes leading to opioid addiction and death.
Dasgupta also said that economic and social conditions are just as important to understanding the overdose toll in cities, where the vast majority of overdose deaths occur nationally, as they are in rural areas. The connection may simply be more visible in smaller towns or farming communities dominated by fewer industries and sources of livelihood, Dasgupta said.
"We tend to look at the rural places as microcosms of what we think happens in the rest of the country," he said.