'This is not over': After Pa. state trooper fatally shoots teen, family calls for investigation; Philly police issues warning to illegal racers
An illegal street race preceded the shooting, and Philadelphia police say they're cracking down ahead of summertime.
Working on a solution to gun violence and want to share it? Get in touch with gun violence prevention reporters Sammy Caiola and Sam Searles.
The family of an 18-year-old shot and killed by a Pennsylvania state trooper is calling for a full investigation into the incident, which occurred during an illegal car race on I-95 this weekend before a sizable crowd of onlookers.
As state and city authorities investigate the shooting, Philadelphia Police Department leaders say they're determined to put a stop to this behavior before the summertime.
"We want to make crystal clear, if anyone was participating in this activity, do not think for one moment that you got away with it," said Philadelphia Police Commissioner Danielle Outlaw. "This is not over … This isn't a game and these are not victimless crimes. Laws are being broken. Communities are being terrorized and people are getting hurt."
Just before 3:30 a.m. Sunday, Pennsylvania State Police responded to a gathering on the interstate near Penn's Landing, according to agency representatives.
They said vehicles and hundreds of pedestrians were blocking the highway, and only two state troopers were at the scene.
Anthony Allegrini Jr., 18, was driving toward both troopers when one of them fired into the car, killing the teen, according to Pa. State Police Captain Gerard McShea.
Allegrini was pronounced dead at the scene, and the officers sustained minor injuries to their legs.
One officer fired a single shot that entered the vehicle, McShea said. Some videos from the incident circulating on social media allegedly show Allegrini lying on the interstate, wounded but still moving.
"It's hard to put a whole story together off a glimpse of video," he said. "As we investigate this, that's what we're doing – we're collecting everything so we have a clear picture of what occurred so the truth can be discovered."
As the Pa. State Police are in the process of adopting body cameras, only dash cam footage exists, explained McShea. He said his agency will not reveal the trooper's identity until the investigation is complete, but could not determine when that will be. The investigation will later be presented to the District Attorney's office.
Both troopers who were on the scene that night are currently on 72-hour administrative leave.
"We'll do the interview," he said. "They'll be on limited duty or administrative duties, pending a decision from the district attorney."
He called the events leading up to Allegrini's death "chaotic." "There was northbound and southbound shut down, thousands of people standing on the roadway, vehicles doing donuts, fireworks being set off," McShea said.
At a press conference Monday evening, the Allegrini family's attorney, Enrique Latoison, said that "this message that's currently coming out right now, it's not telling the full story of who Anthony Allegrini is."
Latoison added that Allegrini was a spectator who wasn't directly involved in the illegal activity, and called for a transparent investigation.
Reagan Hocking, Allegrini's girlfriend, said she wants the truth to come out, according to WHYY News partner 6abc.
"I know who Ant was. He was a good kid. He did not deserve any of this."
Street racing in Philly
Street racing of both cars and bikes has been a growing safety concern in Philadelphia – commissioner Outlaw said city police had responded to multiple racing incidents earlier that weekend. She also said the force was already stretched thin due to multiple, large-scale, planned events happening throughout the city last weekend, such as the Roots picnic.
"With the numbers that we had already assigned and then at any given time, if you have 500 random people show up at one location, you're pulling resources from other parts of the city," she said. "And that's what we had to do."
Earlier this spring, residents of the Spring Garden neighborhood complained about the issue, and called on law enforcement to respond to the cars doing doughnuts around the Philadelphia Museum of Art.
Mayor Jim Kenney tweeted after the Sunday shooting incident, calling the behavior of those participating in the street racing "unacceptable."
"This type of reckless and aggressive behavior cannot and will not be tolerated," he said. "Dangerous actions like these put everyone at risk, especially our officers who work hard to keep our residents safe."
Fraternal Order of Police Lodge 5 President John McNesby said in a written statement that elected leaders need to do more to help police as they attempt to enforce the law.
"Summer is upon us and it's up to the city administration to get a handle on this chaos and protect our residents and hardworking police officers from this scourge," he said.
At a mid-May press conference about summer safety plans, Philadelphia Police Department leaders shared their strategy for confronting the street racing issue, involving a special "car meet" detail, a special ATV/dirt bike "package" and rapid response teams.
"We try and get ahead of them, we try not to let them set up," said PPD DeputyCommissioner James Kelly. "If necessary, criminal arrest for things like recklessly endangering, and obstructing the highway."
During the lead-up to the mayoral primary election in May, candidates pointed out that illegal street racing highlights two underlying problems in Philadelphia: a shortage of police officers and a lack of support for young people engaged in this behavior.
Ant Brown, a Philly youth mentor and activist, said racing cars is "part of the Philly culture," and that it's going to take collaboration with community groups to get young people to stop participating.
"These youth, they come from communities that they're raised in a sense to not respect the police," he said. "How about we figure out a system where it's three police officers and one influential person that they respect, that come from their community and culture."
Brown has ideas about who the police should partner with.
"Like Minister Zay, and CEO Big Duke, these are people that got direct power on these at-risk youth," Brown said of the kids he mentors. "How do we work alongside the people these kids all respect, to help the police and help the city government to make a safer Philadelphia?"
There's also a lack of free, fun places for young people to spend time when they're not in school, Brown noted, and policies such as the teen curfew and the Fashion District ban don't fix that problem.
"The city should spend a little bit of extra time trying to fix the conditions that's making these kids act so wild, instead of just seeing their reactions and pointing a finger at them," Brown said.
The Philadelphia Police Department is asking anyone who has information about the Sunday morning street racing to call their tip line at 215-686-TIPS.
If you or someone you know has been affected by gun violence in Philadelphia, you can find grief support and resources online.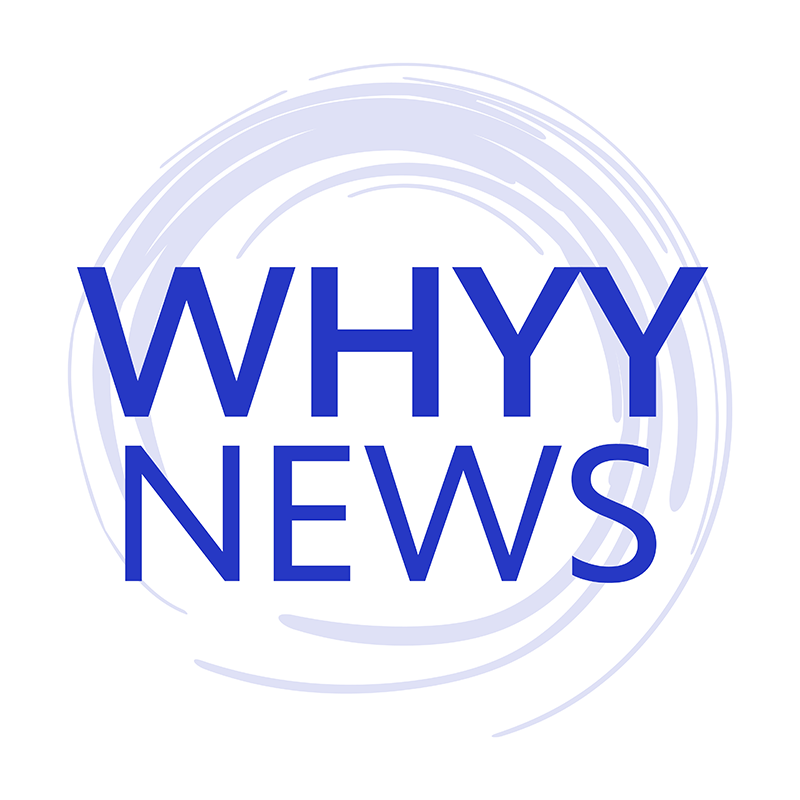 Get daily updates from WHYY News!
WHYY is your source for fact-based, in-depth journalism and information. As a nonprofit organization, we rely on financial support from readers like you. Please give today.