Gov. Wolf vows all vaccine-eligible Pa. residents will get appointment for jab by end of March
The state's vaccination supply is increasing to help meet Wolf's goal. State officials are also helping counties set up clinics and mass-vaccination sites.
Ask us about COVID-19: What questions do you have about the coronavirus and vaccines?
Every Pennsylvanian currently eligible for vaccination in group 1A will be able to make an appointment by the end of March, Gov. Tom Wolf said on Friday.
Wolf's announcement comes after President Joe Biden's national address Thursday night, when he announced that all Americans will be eligible for a vaccine by May 1. Wolf said the state is taking big steps to meet that goal. "We feel pretty confident that we can do that."
Acting Secretary of Health Alison Beam issued an order on Friday that will direct vaccine providers in the commonwealth to schedule all 1A appointments by March 31. Wolf did not say how far after March 31 those appointments would be scheduled, but that they would be made within a "reasonable amount of time."
To assist providers in the effort, Wolf said they will be more transparent about future vaccine allocations, which will allow them to schedule appointments with greater confidence about supply.
Despite the many issues eligible Pennsylvanians have reported regarding scheduling an appointment so far, Wolf said he expects Pfizer and Moderna vaccine supply to continue to increase and Johnson & Johnson doses expected to increase at the end of the month as well.
With the increased supply, Wolf said the state plans to assist counties in opening more regional vaccine clinics and setting up sites at 27 federally qualified health centers.
"We figure around 80% of the 4.5 million people in 1A are going to want the vaccine and we are asking the providers to track that," Wolf said. "When they come in, they have to show that they have the right to be in the priority category. We will do the best we can so that who wants one can get one."
Wolf added that vaccination rates in the state continue to climb with Pennsylvania now above the national average with 19.8% of residents having received at least one dose of the vaccine.
Nearly 1 million residents over the age of 65 have received at least one dose, and more than 72,000 people are being vaccinated every single day in the state, the governor added. He said on Thursday, nearly 115,000 Pennsylvanians had received a vaccine.
State Sen. Art Haywood (D-Philadelphia), who sits on Pa.'s COVID-19 Vaccine Task Force, said this new plan will make the vaccine more accessible to the most vulnerable communities.
"It will allow the vaccines to get to seniors in the hardest-hit areas in our states including Southeastern Pennsylvania," Haywood said. "These regional clinics are critical to getting the vaccine out."
Meanwhile, Philadelphia Health Commissioner Dr. Thomas Farley praised the aggressive federal response at a Friday news briefing but acknowledged the new plans would effectively require the city to move its own vaccination schedule up by a month.
"We knew that it would have a short shelf life, but we are revising that plan now," Farley said. "But we will move into phase two when the president wants us to."
Pa. on track to vaccinate 200k state educational staff by end of month
Pennsylvania officials say they are on track to complete the vaccination of some 200,000 state educational staff before the end of the month, through a special initiative that launched this week.
The effort is a joint venture between the Pa. Department of Education, the National Guard, the Pa. Department of Health and the Pa. Emergency Management Administration. Pop-up clinics are now operating at 20 out of 28 "intermediate units" –– groupings of individual school districts –– across the state.
PEMA Director Randy Padfield said the program was on track, for now, to have all sites online by next week and had already seen thousands vaccinated daily.
"At the close of the clinics yesterday, 6,500 individuals had been vaccinated," he said. "We expect to be finished by the end of March, although this will be predicated on the amount of vaccine we receive."
The various sites, some of which are mobile, are set to operate from between one to nine days, depending on the size of school districts with a capacity of between 500 to 1,000 patients daily.
The initial phase of the program is focused on staff involved in kindergarten through 3rd grade classes, but the ultimate aim is to inoculate all school employees –– including support staff, bus drivers, and cafeteria workers. Participants have been receiving a set aside amount of the single-dose shot vaccine from Johnson & Johnson.
Continuance of the program is dependent on further deliveries of the J&J vaccine specified for Pa. educators, but Padfield said the state should receive more supplies before the end of the month.
"The limited quantity of vaccine had been constraining the entire system since the beginning," he said. "But very quickly…we're going to go to a situation where the vaccine is not the constraining factor, but the delivery system and the resources to get the vaccine into people's arms in a timely fashion."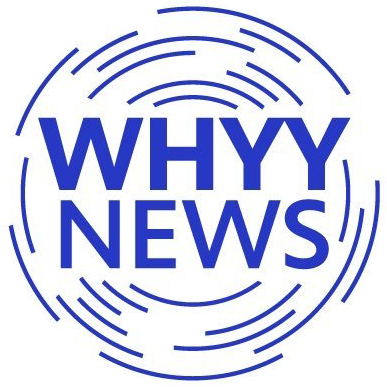 Get daily updates from WHYY News!
WHYY is your source for fact-based, in-depth journalism and information. As a nonprofit organization, we rely on financial support from readers like you. Please give today.