PA election reform, $10 million for Franklin Institute, judging Philly's cleanest blocks, sustainability school, mayoral beer bet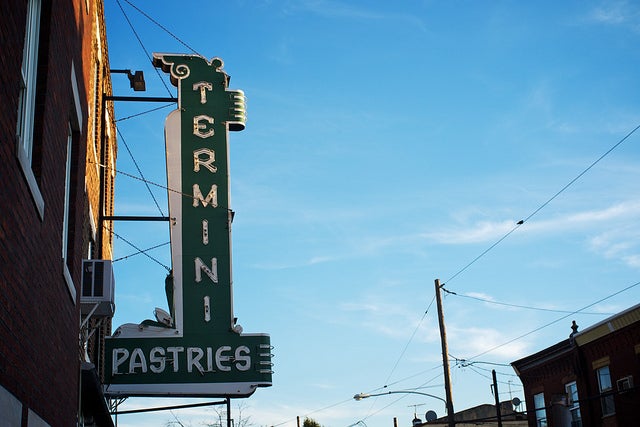 Pennsylvania election reform may make it harder for students to vote, according to the Daily Pennsylvanian. Their concern centers on the reform bill's wording, which implies out-of-state students attending school in Pennsylvania will only be able to vote if they get a Pennsylvania or Federal ID. Critics cry foul, saying this is politically motivated voter suppression, where proponents claim it's about curbing voter fraud.
Philanthropists Nicholas and Athena Karabots gave the Franklin Institute a $10 million gift , motivated by the Institute's educational efforts. The couple had never donated to the Franklin Institute before, Newsworks reports, but their gift is the Institute's largest gift ever. The gift puts the Franklin Institute closer to its fundraising goal for a planned $64.7 million campaign to build a new pavilion for an exhibit on the human brain and to upgrade its facilities.
If you see a busload of people cruising the city's finest clean and green blocks over the next few days, Newsworks says it's the city's Philadelphia More Beautiful Committee judging for the Clean Block Awards. Look sharp and good luck everyone.
The Sustainability Workshop is an alternative high school experience for 29 public-school seniors, located at the Navy Yard. The school builds on the student's traditional education, applied to sustainability projects that foster creativity and collaboration. Flying Kite visits the school and talks shop with its students and creators.
Did you hear that Mayor Nutter bet St. Louis Mayor, Francis Slay have a beer wager riding on the series? Mayor Nutter will send Mayor Slay a selection of Philly's finest craft beers if the Cards win, but if the Phils win he'll get Budweiser from Slay. The Business Journal reports that the mayors will also volunteer with Habitat for Humanity in each other's city. The Phillies play Game 3 of the NLDS in St. Louis tonight at 5:07pm. (Tell your boss I said it was okay to leave early.)
The Buzz is Eyes on the Street's morning news digest.
WHYY is your source for fact-based, in-depth journalism and information. As a nonprofit organization, we rely on financial support from readers like you. Please give today.