Pa. coronavirus update: Synthetic antibodies in development as new COVID-19 treatment
Also, statewide COVID-19 hospitalization rates are now double what they were during the spring peak.
Updated: 5:30 p.m.
Pennsylvania reported 9,556 new cases of COVID-19 Tuesday, for a statewide case total of 509,320 since the start of the pandemic. Hospital cases are now double what they were during spring COVID-19 peaks, with 6,026 individuals currently hospitalized. The commonwealth also reported 270 new deaths as of 11:59 p.m. Monday, for a total of 12,980 since the start of the pandemic.
Philadelphia reported 1,223 additional confirmed cases on Tuesday, for a total of 81,708 since the beginning of the pandemic. The city's Department of Public Health confirmed six additional fatalities Tuesday, which brings the total number of deaths attributable to the virus in Philadelphia to 2,141.
Scientists funded to develop synthetic antibodies in COVID-19 treatment
Scientists from the Philadelphia-based Wistar Institute, the Perelman School of Medicine at the University of Pennsylvania, Indiana University, INOVIO, and AstraZeneca have received a multi-million-dollar award from the federal government to develop special DNA-encoded monoclonal antibodies, or DMAbs, that will fight COVID-19.
The $37.6 million award comes from the Defense Advanced Research Projects Agency (DARPA) and the Joint Program Executive Office for Chemical, Biological, Radiological and Nuclear Defense (JPEO-CBRND).
The synthetic DMAb antibodies act as genetic blueprints that tell the patient's body to build its own highly specific antibodies against pathogens; in the case of COVID-19, it would help patients to produce antibodies that target parts of the SARS-CoV-2 virus. Scientists developing the technology claim it could be particularly useful due to rapid manufacturing ability, low cost of production, and temperature-stable storage and distribution.
"We are thrilled that DARPA and JPEO-CBRND have chosen Wistar to assemble this exceptional team to focus on advancing potential DMAb countermeasures for the SARS-CoV-2 crisis," said David B. Weiner, vice president of Wistar and director of the Vaccine and Immunotherapy Center in a statement. "We have a strong track record of working together to advance DNA-based solutions into the clinic and look forward to advancing these first-in-human studies as a possible risk mitigation approach for COVID-19."
The team of scientists are in late-stage studies of the synthetic DNA antibody treatment — they plan to design, enhance and scale SARS-CoV-2-specific DMAbs, then move them into laboratory and animal model studies. If successful, these studies will provide a basis for the first-in-human clinical trials.
"This COVID-19 pandemic presents a unique and immediate challenge to the world, one in which DNA treatments have the potential to move us to a future where COVID-19 is much more manageable," said Pablo Tebas, M.D., a professor of infectious disease at Penn's Perelman School of Medicine in a statement. "We are eager to build upon previous DMAb research and put it to the test against COVID-19."
In Philadelphia, vaccines mark a 'turning point' — but restrictions remain
As cases continue to spike in Pennsylvania, Philadelphia is seeing a slight decrease in numbers, prompting officials to speculate that the Thanksgiving spike may be subsiding… and to encourage city residents to continue distancing.
"There's evidence that the safer-at-home restrictions we put in place are working," city Health Commissioner Tom Farley said Tuesday, pointing out that between November 20th and Dec 12th, when Philadelphia's safer-at-home restrictions were in place but Pennsylvania's increased restrictions had not yet been implemented, the city's case counts rose 7%, while the state's case counts rose 66%.
Farley also called the arrival of COVID-19 vaccines in the city a "turning point" for the pandemic. He noted promising results from both Pfizer and Moderna vaccine trials, as well as this past week's vaccine authorizations from the FDA, CDC, and an independent panel of experts from California, Nevada, Oregon and Washington.
That doesn't mean everyday citizens will be able to get vaccinated right away. As explained on the city's website, vaccinations will be available to Philadelphia residents and workers on a tiered basis, with first priority going to hospital workers and nursing home staff, then to critical infrastructure workers, then to people living in congregate settings other than nursing homes, then to the elderly and immunocompromised.  Finally, the vaccine will be made available to the general public. Once vaccine doses are more widely available, the city plans to run a campaign regarding their safety and efficacy.
Philadelphia is one of six cities in the United States that is receiving direct shipments of the COVID-19 vaccine. Officials expect to receive a total 13,650 doses this week, with more to come soon; Farley said that the city will receive an additional 27,600 doses of the Moderna vaccine next week if it is approved. Almost all of the first shipments will be distributed to area hospitals, with nursing homes set to receive vaccinations starting the week of Dec. 28.
"We're very hopeful that this, and other vaccines, will end this pandemic, just as vaccines have ended epidemics [like] smallpox, polio, and measles," Farley said. "But it's going to take months for us to vaccinate enough people in order to get back to normal, and in the meantime, everyone's risk of contracting the virus is extremely high here in Philadelphia."
The city's safer-at-home restrictions remain in place throughout January 1st, and officials recommend masking and distancing as usual this winter.
Seven additional Pa. hospitals receive COVID-19 vaccine
As of noon on December 15, seven additional hospitals in the commonwealth have received a shipment of the Pfizer-BioNTech COVID-19 vaccine and will begin distributing it to their health care workers, as outlined in the statewide vaccine distribution plan. This brings the total to nine Pennsylvania hospitals that have received the vaccine to date.
The hospitals that received vaccine doses today include Doylestown Hospital, in Bucks County; Evangelical Community Hospital, in Union County; Geisinger Wyoming Valley, in Luzerne County; Geisinger-Lewistown Hospital, in Mifflin County; Titusville Area Hospital, in Crawford County; UPMC- Presbyterian Hospital, in Allegheny County, and WellSpan Good Samaritan Hospital, in Lebanon County.
"Each day, hospitals will be shipped vaccine directly from Pfizer and will begin administering it to health care workers at the hospital," Secretary of Health Dr. Rachel Levine said in a statement. "The 87 hospitals receiving shipments this week enrolled to be COVID-19 vaccine providers. The federal government has determined the amount of vaccine and when the vaccine is distributed."
The first week's shipment — of 97,500 doses — has been slated for 87 hospitals across the state identified to receive vaccine directly from Pfizer by Monday, Dec. 21. PEMA director Randy Padfield says more shipments throughout the region are scheduled for Wednesday, with the majority delivered by Thursday; as additional doses become available, more hospital sites will receive the Pfizer vaccine over the next several weeks.
Pfizer's COVID-19 vaccine received emergency use authorization from the Food and Drug Administration on Friday, December 11, and the CDC's Advisory Committee on Immunization Practices (ACIP) approved its use on December 13. Currently, hospitals receiving the Pfizer-BioNtech COVID-19 vaccine are selected by their ability to handle the ultra-low temperature storage requirements, their completion of the COVID-19 provider agreement, and their successful onboarding with the Department of Health for vaccination documentation.
Montgomery County closes COVID-19 test sites due to weather
Montco officials released a new report Tuesday on COVID-19 test results and deaths in the county; it notes that between December 9 and December 15, 3,077 additional people tested positive for coronavirus, and 47 people died of COVID-19, bringing the countywide total to 27,494 cases and 941 deaths.
County Board of Commissioners chair Valerie Arkoosh urged residents to stay home and continue physical distancing in a statement Tuesday. "In a few short months there will be safe and effective vaccine[s] available for our community," she said, "but we need to continue to stay home to stay safe."
Due to the winter storm forecasted for Wednesday and Thursday, the county is shuttering COVID-19 test sites as well. All county sites will be open from 9 a.m. to 12 noon on Wednesday, but may close earlier if the weather requires — sites will be closed all day on Thursday.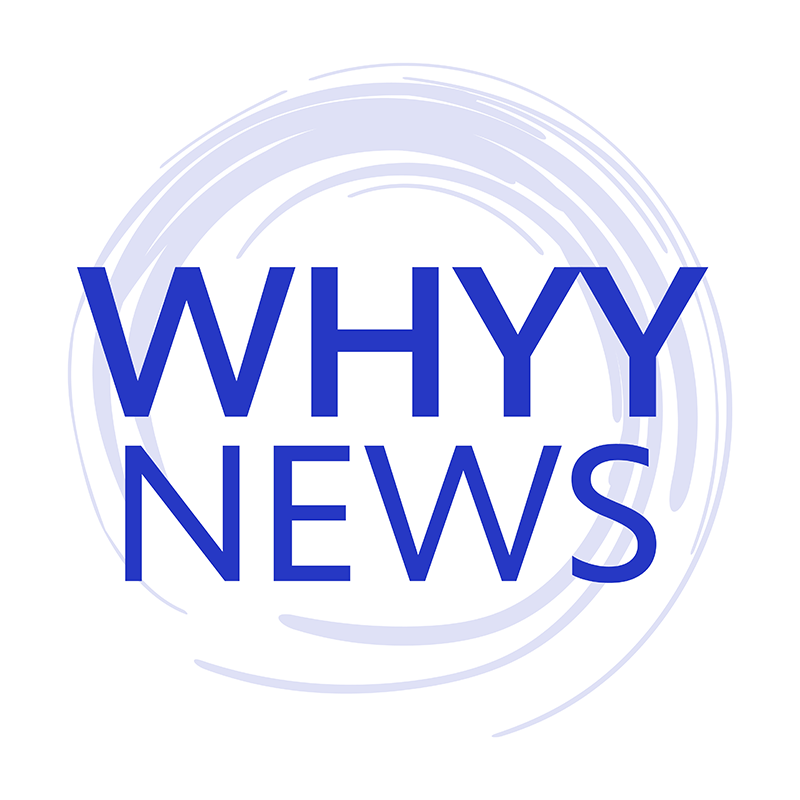 Get daily updates from WHYY News!
WHYY is your source for fact-based, in-depth journalism and information. As a nonprofit organization, we rely on financial support from readers like you. Please give today.