Pa. coronavirus update: FEMA's Convention Center vaccine site will stay open 4 more weeks
Philly to vaccinate 6,000 city workers
Thousands of city employees in Philadelphia will be able to get a COVID-19 vaccine this week, officials announced Wednesday.
The vaccination clinics are in partnership with CVS Health and Jefferson Health and could vaccinate nearly 6,000 city employees. Workers signed up for appointments at these clinics will receive their first dose of the Pfizer vaccine throughout April, and second doses will begin the week of May 3.
"City employees have worked valiantly in the past year to maintain vital services to residents, often risking their own health," said Mayor Jim Kenney in a statement.
"Feeding students and families, distributing PPE, opening parks and rec centers, and standing up new relief programs are just a few examples of the tremendous ways that City workers have supported residents during the past twelve months. I am pleased that after twelve months of their ceaseless dedication, we can provide vaccinations to ensure the health of our workforce, and to give them and their families peace of mind."
Officials say that though these are the first clinics to focus on city employees, many have already been vaccinated through other means, including at police and fire departments. PGW employees will also be eligible for vaccination at the clinic at the utility's headquarters.
More than 500 streets department employees already have signed up for the COVID-19 shot through Jefferson Health.
The CVS Health vaccination clinics for all city workers will be held at the following locations:
PGW headquarters at 800 Montgomery Avenue in North Philadelphia
The Gustine Recreation Center at 4868 Ridge Avenue in East Falls
Saturdays at the Municipal Services Building in Center City
Pa. makes vaccine progress
Pennsylvania now ranks 5th in the U.S. for the number of COVID-19 vaccination doses it has administered to residents.
The state places 10th in the country for the percentage of its residents who are partially vaccinated, meaning they've received the first dose of the Moderna or Pfizer vaccine regimen.
More than 2.4 million Pennsylvanians are fully vaccinated with the Moderna or Pfizer two-dose regimen, while more than 1.8 million are partially vaccinated.
When including numbers for the single-dose Johnson & Johnson vaccine, more than 4.3 million Pennsylvanians have received at least one dose of any COVID-19 shot, or 40% of residents. A total of more than 6.6 million doses have been administered.
These numbers do not include Philadelphia, which runs its own vaccination program.
The Pennsylvania Department of Health reminds residents that those who are fully vaccinated must continue to wear masks in public, because many people have still not received the shot.
There were 5,730 additional positive cases of COVID-19 on Wednesday, bringing the statewide total to 1,087,792.
There also were 2,541 individuals hospitalized with COVID-19. The state's 14-day moving average number of hospitalized patients per day is about 3,700 lower than it was at the peak on Dec. 25. It's also lower than that of the height of the spring peak on May 3. However, the moving average of the number of hospitalized patients has started to increase.
As of Tuesday night, there were 50 new deaths, bringing the total to 25,522.
Montco responds to Johnson & Johnson setback
Montgomery County officials have made preparations to respond to a pause in the distribution of the Johnson & Johnson COVID-19 vaccine.
The U.S. Food and Drug Administration halted the administering of the single-dose vaccine after six women who received it had serious blood clots out of about 7 million people who've received the shot.
The county cancelled 3,977 appointments for the Johnson & Johnson vaccine scheduled for Tuesday and Wednesday this week. Residents whose appointments were cancelled were offered alternative appointments for the next available date.
Thursday and Friday appointments were not cancelled, because the county is able to replace those shots with the Pfizer vaccine.
However, halting Johnson & Johnson vaccine distribution will delay the opening of a new county clinic, originally set to take place Friday.
Until further notice, the county will only distribute the Pfizer vaccine, and current supply will hold the county over until Monday. County officials hope they will receive additional Pfizer vaccines if the distribution of the Johnson & Johnson vaccine does not resume early next week.
Though the FDA decision has reduced the number of vaccine appointments available in Montgomery County over the next week, the county does have enough supply of the Pfizer vaccine to maintain all five of its clinics, and two additional clinics will open in Pottstown and Spring House on Saturday.
"Taking a pause to evaluate a potential side effect is exactly how a data-driven scientific process should work, and I hope Pennsylvanians will be reassured by this step," said Dr. Val Arkoosh, Chair of the Montgomery County Board of Commissioners.
"We have to balance speed and safety as we try to get more shots in arms, and this pause gives me confidence that science and safety are guiding this process."
189,258 of Montgomery County residents are partially vaccinated, while 136,890 are fully vaccinated. The county has administered 108,908 of those doses. More than 82% of county residents over the age of 65 have been at least partially vaccinated.
Harassment incidents against Montco clinic staff
During a press conference Wednesday, Arkoosh said there have been a handful of incidents at vaccine clinics involving hostility towards staff. She did not detail the harassment, but asked residents to be respectful of clinic staff, many of whom are volunteers.
"It's never acceptable to yell, berate or harass our clinic staff. We know the last few months have taken a toll on everyone waiting to get the vaccine. We also recognize there have been technical problems that have led to appointment glitches at some of our sites. But I ask that our community continue to have patience, and be respectful of our clinic staff, who are doing everything they can to keep this process safe and smooth for everyone," she said.
"We understand the deep desire shared by all of us to return to some sort of normalcy.  We want to provide shots in arms as quickly, efficiently, and as safely as we can. And we are accelerating the pace of vaccinations, despite this week's setback. Please remember we are all in this together, and we need everyone's cooperation, respect and understanding as we continue the vaccine rollout."
There have been 1,564 new cases of COVID-19 in Montgomery County over a one-week period, bringing the total number of positive cases to 54,014. The county's positive rate also is on the rise.
To date, there have been 121 cases of newer variants of COVID-19, particularly the kind that is common in the UK, which is 1.5 times more contagious than the original variant of the virus.
There are 213 people hospitalized in the county's hospitals, which is an increase from 206 last Wednesday.
Eight additional county residents have died from COVID-19, bringing the total number of deaths to 1,274.
Vaccinations at Delaware County jail in limbo
Delaware County George W. Hill Correctional Facility officials are also pausing the administering of the Johnson & Johnson vaccine.
The jail population was meant to get vaccinated with the Johnson & Johnson vaccine on Thursday. Now those plans are on hold.
"Until further notice, until they get more data on that vaccine, we're going to at least be in a holding pattern until the end of April," said Interim Warden Esker Tatum at Tuesday's Jail Oversight Board meeting.
Dr. Lisa O'Mahony, medical director for the county, is discussing alternative planning with officials at the correctional facility.
"We're getting anxious, we really want to get on this vaccination train, and we're going to do it as soon as humanly possible," Tatum said.
The Pennsylvania Department of Corrections has also stopped distributing the J&J vaccine at state prisons. An autopsy report is pending for a 45-year-old incarcerated man who died at SCI Phoenix in Montgomery County on April 9, two days after receiving the J&J vaccine there. Prisons officials said the man had several comorbidities and it is unclear what caused his death.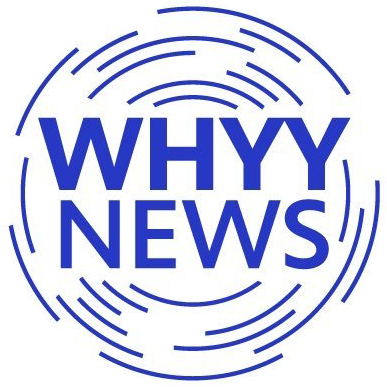 Get daily updates from WHYY News!
WHYY is your source for fact-based, in-depth journalism and information. As a nonprofit organization, we rely on financial support from readers like you. Please give today.