Pa. coronavirus recovery: Wolf makes the case for keeping disaster declaration in place
Updated at 3:45 p.m.
–
Are you on the front lines of the coronavirus? Help us report on the pandemic.
Pennsylvania's Department of Health on Tuesday reported 76,846 cases of the novel coronavirus, including 6,062 fatalities. Philadelphia's Department of Public Health on Tuesday reported 23,951 cases, including 1,433 deaths.
Wolf makes the case for keeping disaster declaration in place
A day after the Republican-controlled General Assembly voted on a concurrent resolution that would force Gov. Tom Wolf to end his disaster declaration, Wolf made the case for why doing so would do more harm than good to Pennsylvanians.
Wolf has leaned on the declaration to waive work search requirements for those seeking unemployment and to loosen retired medical professionals' licensing requirements so they could help treat patients during the pandemic.
"We're missing the whole point of this," said Wolf. "We're trying to stay safe and were trying to stay safe from a virus that is bent on infecting as many people as it can."
At the heart of the matter are the widespread business closures that were ordered in late March.
Lawmakers in Harrisburg looking to reopen the state say the public now knows the precautions necessary to stay safe from COVID-19.
In a tweet, Senate Majority Leader Jake Corman wrote, "The public has guidelines. Our employers have guidelines. It is time to allow people the freedom to decide for themselves – to control their actions and decisions."
Still, Wolf said Wednesday he plans on fighting the resolution in court and the assumption that it would reopen any closed businesses is inaccurate.
Wolf argued guidelines for business reopenings and worker protections are part of orders signed by Health Secretary Rachel Levine under the Disease Prevention Act and fall separate from the disaster declaration.
Wolf maintains the legislature did nothing to end Levine's guidelines and those remain in place.
What would end, according to Wolf, are mortgage, foreclosure and eviction moratoriums, as well as the moratorium on utility shutoffs, and the waiver that has allowed 300 meal distribution sites for school-age children.
Lawmakers and Wolf are at odds about whether the state constitution gives him the authority to veto the resolution.
Read more about the ongoing battle here.
MusikFest to go virtual this summer
The annual Musikfest will take place this summer in Bethlehem, Pa., from July 31 – Aug 9, but at a reduced scale from previous years due to the COVID-19 pandemic.
The parent organization ArtsQuest and its partner, the Service Electric Cable TV Company, announced on Wednesday that the festival will, at the very least, include 40 performances streaming on ArtsQuest social media channels, and an additional 40 bands performing in the Service Electric studio and broadcast live on subscription cable TV.
They also announced there will be "at least" 10 food vendors at the SteelStacks campus for take-away orders. But that situation may change.
ArtsQuest president and CEO Kassie Hilgert stressed that the plans are still fluid and will change depending on the "red," "yellow," or "green" phase of pandemic reopening in Lehigh County.
"Let me cut to the chase: Musikfest 2020 is going to be live music, it's going to be streaming, and it's going to be evolving," said Hilgert during a livestreamed announcement from Service Electric. "If we are in a green phase, for instance, we will be able to activate the SteelStacks campus."
The green phase of reopening allows for gatherings of up to 250 people.
With six weeks to go until the virtual festival starts, the lineup of acts is not yet determined. During the announcement, chief programming officer Patrick Brogan mentioned a few names who have signed on, including Jimmy and the Parrots, the Philly Funk Authority, and the Sofa Kings.
Musikfest is the largest free outdoor event in the Allentown/Bethlehem region, with more than one million people attending over the 10 days. With over 400 music acts and at least 125 vendors occupying 18 venues, the event is estimated to have a $77-million impact on the local economy.
It's doubtful this year's festival will see those kinds of numbers. "This year has been a challenge," said Bethlehem mayor Robert Donchez. "We're hoping the public supports the festival and supports the vendors."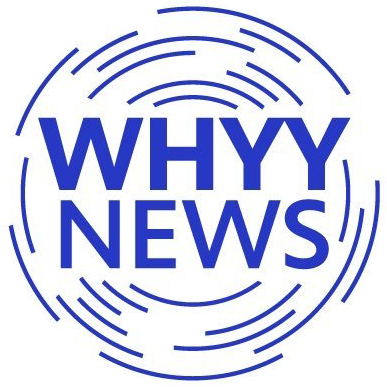 Get daily updates from WHYY News!
Swimmers and rock climbers rejoice! Updated guidance on outdoor recreation
 With the mercury in thermometers rising and all Pennsylvania counties in the yellow or green phase of reopening, Gov. Tom Wolf has updated guidance for outdoor recreation businesses.
Outdoor activities such as mountain biking, outdoor miniature golf, motorsports venues, go-karts, rock climbing, disc golf, paintball, horse riding, tennis, archery or shooting can resume in counties in the yellow phase.
Cabins, cottages, lodges, and yurts are opening Friday.
Still, Wolf reminded residents the risk of COVID-19 remained. The state is asking businesses to limit crowding and enforce social distancing at entry gates, kiosks, and concession stands.
"I want all Pennsylvanians to remain active and to enjoy all the recreation the commonwealth has to offer, but we must do so safely and with social distancing top of mind," he said in a statement.
Use of indoor spaces is still limited to restrooms and ticketing, according to the guidance.
The state's 58 state park beaches opened for swimming this past weekend and most state park swimming pools are slated to follow suit this Saturday. Both beaches and pools, however, are expected to operate at 50% capacity.
K-12 and college sports can resume in-person activities under certain conditions
More than half of Pennsylvania has entered the green phase of reopening after COVID-19 shutdowns, and the state continues to offer guidance for how group activities can resume.
On Wednesday, the state said college sports affiliated with the National Collegiate Athletic Association can resume voluntary workouts and other in-person activities for the summer, with possible updates for the fall, winter, and spring sports, but they have to develop a safety plan first.
"This is another step toward reopening our state and getting things back on track," said Gov. Tom Wolf. "As students and teammates get ready to train and compete, it's important that they follow precautions to protect each other and their community from the risk of COVID-19."
Any K-12 schools affiliated with the Pennsylvania Interscholastic Athletic Association or the Pennsylvania Independent Schools Athletic Association can also resume in-person activities after they've created a health and safety plan for athletes. The plan must be approved by their local board of directors.
Amateur sports teams similarly have the go-ahead to practice if they're in a green phase county.
Still, for nonprofessional sports teams the number of players, athletic staff, officials and spectators can't exceed 25 people in the yellow phase. The total number of people allowed in the green phase is 250 people or 50% capacity.
At the end of May, the Wolf administration said professional sports could resume practice with some precautions in place.
If the team is in a county that's in the yellow phase or they're in the green phase but expect more than 250 people on site, the team is expected to submit a COVID-19 safety plan to the Department of Health for approval.
WHYY's Peter Crimmins contributed reporting.