Pa. coronavirus recovery: No Eagles fans at the Linc 'until further notice'
In a statement to season ticket holders, an Eagles spokesperson said while the organization is "disappointed" in the outcome, it respects the state and city's verdict.
Updated 5:37 p.m.
___
Are you on the front lines of the coronavirus? Help us report on the pandemic.
Since yesterday, Pennsylvania has recorded 620 new positive COVID-19 cases for a total of 131,156. There have also been 11 new deaths, for a total of 7,635.
Those numbers come largely from tests administered over the past week, according to the state Department of Health.
From Aug. 20 to 26, 151,008 tests were administered statewide and 22,165 results were reported to the department. Of those, 4,378 came back positive — in other words, nearly 20% of people whose results were available were carrying the coronavirus.
As of Thursday, Philadelphia reported 33,343 confirmed cases of COVID-19 and 1,749 deaths.
No in-person fans for the Eagles, state and city say
State and city officials delivered some unwelcome news to the Philadelphia Eagles Thursday: No fans will be permitted to watch games at Lincoln Financial Field "until further notice."
In a statement to season ticket holders, a Birds spokesperson said while the organization is "disappointed" in the outcome, it respects the state and city's verdict.
"Everyone recognizes just how difficult and hard this decision is. We fully support the governor's office and we fully support the mayor's office," Eagles president Don Smolenski said in an interview on the Eagles Insider podcast. "We're going to continue to work with the officials as we go forward."
The Commonwealth of Pennsylvania and the City of Philadelphia confirmed on Thursday that hosting fans at Lincoln Financial Field will not be permitted until further notice.

— Philadelphia Eagles (@Eagles) August 27, 2020
It's unclear if fans will be permitted at the Linc later in the season or what the protocols will be then, but Smolenski indicated he believes that option might be possible.
The "no crowds" directive didn't come as a shock to the Eagles or many of their fans.
Earlier this month, Philadelphia Health Secretary Dr. Thomas Farley said he didn't think the Eagles would be able to play their season opener with fans present under city and state coronavirus restrictions.
The regular season opens Sept. 13 on the road against the Washington football team. That team has also announced it won't have fans at home games this year.
Man incarcerated in Montco jail dies of COVID-19
Montgomery County officials say a man incarcerated at its county jail has died of COVID-19, after being hospitalized for 10 days.
It's the first COVID-19-related death the jail has reported.
County Commissioner Val Arkoosh, who announced the death in a live press conference Wednesday, didn't name the man, who was incarcerated in mid-2018 and was over 60 years old. Arkoosh said he had three underlying medical conditions that likely contributed to his death.
Twenty-four incarcerated people have tested positive for COVID-19 since Aug. 2, according to Arkoosh. Two were hospitalized, and the one who didn't die has recovered.
She said 15 jail staffers have tested positive this month, and are all in stable condition.
The jail conducted universal testing on all incarcerated people and employees April 23 and 24, and 171 tested positive out of 942. Arkoosh said they were all isolated and their cellmates and contacts were quarantined.
Then, an incarcerated person from the negative group showed symptoms. After that, 716 more were re-tested and 90 were positive for COVID-19. They were also isolated and their contacts were quarantined.
Staff members were retested in late May, and Akoosh said of 400 tested, eight correctional staff and seven medical staff were positive.
Since the May tests, she said there were no general population positives until Aug. 2. The jail plans to conduct another round of testing in the near future.
Philly reports positive COVID-19 trends
Philadelphia's coronavirus numbers are on a good track, according to Health Commissioner Dr. Thomas Farley. But he's presenting this good news with a caveat: Respiratory infections often get worse in colder weather, so positive trends could reverse as fall comes on.
The city's Department of Health has reported 88 new cases since Wednesday, for a total of 33,343 since the pandemic began. Farley said the new cases are about 3% of the total tests that have been conducted lately — a number he said is a great sign.
The city is conducting around 3,000 tests daily; Farley said the goal is 5,000.
Nationwide, case rates have fallen about 20%. Still, Farley cautions Philadelphians to prepare for potential new restrictions to limit spread if there is a spike.
"When the weather gets cold, the air is dry. And in dry air, it's easier for these respiratory droplets to linger and transmit from one person to another," he said. "Other respiratory viruses start to increase in September and they peak around January and February."
Philly trash collection 'getting back on track'
The administration also had some good news Thursday when it came to its struggling trash and recycling collection.
Mayor Jim Kenney said the program is "getting back on track." Collection remains one day behind citywide, though it is completely caught up in some neighborhoods.
Kenney said new staff are still being hired, and existing sanitation workers will be on duty over the weekend in an effort to get back to a normal collection schedule by next week.
Kenney calls on USDA to extend meal waivers
The mayor had less positive news about a federally-subsidized meal program that lets students and their families pick up food at schools.
When the pandemic started, the U.S. Department of Agriculture, which oversees school lunch programming, waived an existing requirement and allowed families to pick up multiple meals at one school, even if all their kids didn't go there — or, in fact, if none of their kids went there.
The USDA also allowed families who didn't previously qualify for free and reduced-price meals to pick up food without proving that their incomes had fallen.
Those waivers expire next month, though. Kenney said that will mean parents have to present their students' ID numbers in order to pick up food, and can't get food from multiple schools — though they can still get food from one school that their kids don't go to.
He added that if the waivers aren't extended, he's concerned it could become prohibitively difficult for families to pick up free meals.
"We're going to do our best to make sure it doesn't happen," the mayor said of the waivers lapsing. "The United States Department of Agriculture is the problem here … It's a bipartisan issue. Nobody argues that the waiver should be extended, it's just part of what this government does to make life harder."
Homeless encampments aren't getting ousted — yet
Philadelphia officials have no immediate timeline for getting rid of three encampments of protesters and people experiencing homelessness.
The news comes even as a federal judge told the city it can give encampment residents 72 hours to clear out.
City officials have already given residents of the tent community two deadlines. A lawyer for the group then took the city to federal court, and the judge decided it's ok to forcefully "terminate" the camp.
But Mayor Jim Kenney said Thursday the city's still figuring out what to do.
"In the meantime, we continue to try to get people out of the encampment and into safe shelter," he said. "There are no immediate solutions to homelessness and poverty."
City officials estimated they've already housed at least 109 camp residents, and said they've spent a lot of time talking to people about what they need.
Kenney said he agrees with those living at the encampments that Philly needs more affordable housing for its poorest residents.
State senators push for broader insurance requirements
Democratic Pennsylvania state senators are pushing a bill that would require certain insurers to pay out business interruption insurance policy claims to businesses that have been affected by coronavirus shutdowns.
Typically, those policies used to replace income lost due to disasters.
Lawmakers have been weighing the issue of insurance coverage for coronavirus-devastated businesses for months. There has already been a slew of lawsuits from businesses that had their claims denied, or were anticipating a denial.
"Businesses that have consistently paid their business interruption insurance premiums expect their insurance coverage to provide security during a time of need," Sen. Pam Iovino (D-Allegheny), the bill's sponsor, said Thursday. "They need to know that a lifeline they planned for is available and within reach."
Specifically, supporters of the bill say it would apply to insurance policies that have a "civil authority" clause, which provides protection when government actions — like, in this case, shutdowns — prevent operations and cause revenue losses.
The measure has some bipartisan support: Sen. David Argall (R-Schuylkill), who chairs the chamber's majority policy committee, is signed on as a co-sponsor.
Republicans — and many business owners — have lately favored a different approach when it comes to insurance. Instead of pushing to mandate coverage from insurers, they're trying to protect businesses from potential lawsuits that could be filed if a person contracts coronavirus on their premises.
A Senate bill filed to that effect is sitting in the chamber's Judiciary Committee.
Similar federal legislation has also been moving through Congress.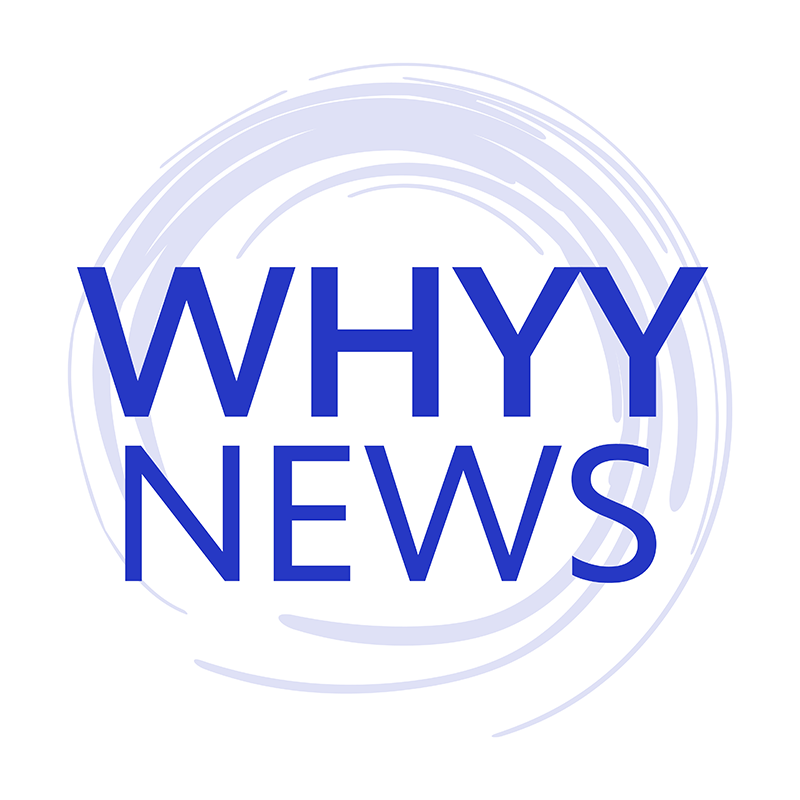 Get daily updates from WHYY News!
WHYY is your source for fact-based, in-depth journalism and information. As a nonprofit organization, we rely on financial support from readers like you. Please give today.