The Allentown Art Museum is now free to all, every day, forever
The 88 year-old downtown institution has eliminated admission prices to become more equitable and inclusive.
Starting this weekend, the Allentown Art Museum will eliminate admission charges, in perpetuity. For the first time in its 88 years, the museum in the heart of the city's downtown will be free to everyone.
The "transformative" move is possible due to a legacy endowment gift from the Century Fund, a now sunsetted Lehigh Valley philanthropic organization that dispersed all of its remaining money last year.
That $2 million endowment was augmented by donations from the Lehigh Valley Health Network, Center City Allentown,  and J.B. and Kathleen Reilly. J.B. Reilly is a major real estate developer in Allentown's Neighborhood Improvement Zone (NIZ).
"We used that gift to offset our admission fees as a way to give back to the community," said museum president and CEO Max Weintraub. "Very few museums around the country are truly admission free. We're joining a very select group. We're really proud of that."
The debate over eliminating admission charges at museums has been circling the art world for years, weighing the need to be accessible to the public against the financial obligations of running an arts institution.
The national museums of the Smithsonian Institute in Washington D.C. have always been free, as well as the Getty Center in Los Angeles. Both of Baltimore's major art museums are free.
On the other side of the argument, the Metropolitan Museum of Art in New York, which had always been pay-what-you-wish, began charging out-of-town visitors $30 for admission in 2018; those who can prove residency in New York remain pay-what-you-wish. Similarly, the Detroit Institute of Arts charges tourists, while locals can pay whatever they want.
In Philadelphia, all of the major art museums charge admission. The Institute of Contemporary Art on the campus of the University of Pennsylvania is free. The Rodin Museum (operated by the Philadelphia Museum of Art) is pay what you wish. The Fabric Workshop and Museum has a suggested price of $5.
The Allentown Museum of Art came to its decision to eliminate admission charges after the Century Fund, which has given money to the museum in the past, began planning to divest its remaining assets and asked: What would the museum do with the money?
"It was a dialog with them and with our internal and external constituents on what to do with it," said Weintraub. "We all agreed that this was the best use of this gift."
Weintraub, who became president less than two years ago, said free admission supports the museum's efforts to become more equitable.
"Museums are not neutral. They're not neutral institutions. We have a responsibility to address inequities and disparities," he said. "A quarter of households in Allentown live below the poverty line. To my mind this is really an issue of equity. It's a way to ensure that every member of our community can access our exhibitions and our educational programs and our community engagement activities."
The museum's content has been curated to support that mission of inclusivity. Its core permanent exhibition has been reinstalled as "Art of the Americas," featuring 148 works highlighting cross-cultural exchange, particularly spotlighting Black, Latino, and Indigenous artists.
The exhibitions features works spanning 300 years, including classic American artists like John Singer Sargent and Henry Ossawa Tanner, and contemporary artists like Angel Suarez-Rosado of Easton, Pa., who made a white picket fence that bisects the first gallery.
Once visitors cross the threshold of the fence, they will see its opposite side festooned with an array of metal elements like iron nails, keys, and symbols referring to Yoruban religious deities.
"Angel Suarez Rosado is a practitioner of Santeria, which is an Afro-Cuban religion that brought together elements of Catholicism and elements of the Yoruba faith," said curator Elaine Mehalakes. "It's got all these symbols, some of them dangerous and violent, but very powerful and indicative of a spiritual meaning."
Suarez-Rosado's fence is right next to an 18th century bedspread from the Hudson River Valley, its blue pattern made by artisans in India commissioned by the British East India Company for trade in the American colonies.
On the opposite wall are a pair of embroidery samplers from the early 19th century: one attributed to Martha Barker in the United States, the other made by an unknown person in Mexico. The exhibition also features work by the contemporary Mexican artist Tatiana Parcero.
In another room is a midcentury weaving and embroidery textile of an abstract representation of the Bethlehem Steel factory. In the overwhelming industrial machinery of a steel plant, artist Mildred T. Johnstone included a tiny human figure meant to represent her husband, a Bethlehem Steel executive. She made the tapestry in collaboration with Chilean muralist Pablo Burchard.
"Previously, the galleries were primarily displaying paintings and sculptures, things that could be on view long term," said Mehalakes. "To be honest, that's not the strength of our collection. Our collection is much more diverse with things like works on paper and textiles. That's where we have a great variety that we can show."
Another gallery of the exhibition features a large painting by contemporary artist Kara Walker, featuring a scene of American slavery rendered in silhouettes, placed next to an oil painting from probably 1820 of a Black family attempting to escape slavery, by an unknown French or British artist likely painted to advocate for the abolitionist movement of the time.
Mehalakes said some items in the show will be rotated out every several months, to protect the pieces with more vulnerable materials and add fresh works to an ever-changing exhibition.
She took some creative liberties with the New Americas exhibition: visitors are first greeted by a sculpture by Yinka Shonibare, a contemporary Nigerian-British artist based in London.
Although Shonibare has little direct connection with the United States or the Americas, Mehalakes said the piece, which was commissioned by the museum in 2018, sets the tone of the exhibition: it features the figure of a young woman wearing an African-print dress, bent at the waist with a teetering stack of books on her back. It's called "Girl Balancing Knowledge III."
"It's actually not a work by an American artist, but it's one that serves as a catalyst to bring together some of the rest of the pieces in this exhibition," said Mehalakes. "We're really trying to explore the wide range of lived experiences that contribute to America, and also looking at cross-cultural influences that have influenced what American identity is."
It's no accident that this newly installed permanent exhibition, in the works for two years, is being unveiled on the same day that the museum becomes free to all: Weintraub says the museum must not only be accessible to everyone, it also has to be relevant to everyone.
"This reinstallation addresses the imbalances that many museums are struggling to rectify," said Weintraub. "We're including many more works by women and artists of color, telling much more nuanced stories about the complex and inherently diverse story of American art."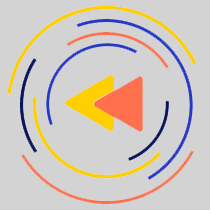 Saturdays just got more interesting.
WHYY is your source for fact-based, in-depth journalism and information. As a nonprofit organization, we rely on financial support from readers like you. Please give today.