N.J. adds second class of troopers to combat retirements and other challenges
Citing the need to increase the number of enlisted troopers, state officials announced an additional training class for 2023.
New Jersey officials announced Monday that there will be two groups of new state troopers next year, as opposed to one, to make sure there are enough troopers available.
Gov. Phil Murphy made the announcement at state police headquarters in Ewing, alongside Acting Attorney General Matt Platkin and State Police Superintendent Col. Pat Callahan. The governor said ensuring the safety of residents means providing the funding required for "diverse, well-trained and properly funded law enforcement" fully capable of meeting "existing and emerging" challenges.
"The state police currently counts a total of 3,020 enlisted troopers in its ranks," Murphy said. "Yet to meet the demands put upon the division — especially in light of the significant demands necessitated by our COVID response and the increased need for law enforcement stemming from the pandemic — this count should exceed 3,100."
The cost to train an additional trooper class in fiscal year 2023 will be $9 million, with $4 million coming from the federal government through the American Rescue Plan. The balance will come from an allocation in the state budget that state lawmakers are currently discussing.
Training for the 164th class will begin in September, followed by the 165th class in February 2023.
State officials say more than 100 troopers are eligible for retirement by October, with another 108 becoming eligible in 2023. The governor said the ranks of the state police force need to grow.
"Given the pandemic, given the stress that's related to the pandemic we've seen — whether it's car thefts or acts of violence of some other sort," Murphy said, "We've seen that we can't be standing still here."
The governor added that an additional class can ensure that trooper levels can be maintained through attrition while ensuring "a state police force that better mirrors our state's diversity."
Col. Callahan, explaining that a second trooper class in the same year "is pretty huge," said holding two trooper classes in the same year doesn't happen often. He is grateful for the support from the governor and Legislature.
"Our mission expands every day," he said. "We have to keep up with it with qualified women and men, not only to recruit them, but to properly train them and then ultimately retain them."
The task list of the New Jersey State Police is long. It includes responding to real-time weather and public health emergencies, as seen during the pandemic. The agency also serves as a clearing house for background checks and the central point of contact for tactical and forensic services. It is also the main law enforcement agency for 89 municipalities.
Assemblyman Bill Spearman, chair of the Assembly Law and Public Safety Committee, noted that the state police partner with local law enforcement. He shared how troopers worked with law enforcement in Camden and the federal government to clear drug corners, including four that were within three blocks of his house.
"Because of your work with the city and the federal government and the county, my streets are now safe," he said. "We still have drugs…but at least I don't have to worry about seeing them on the corner, threatening my neighbors."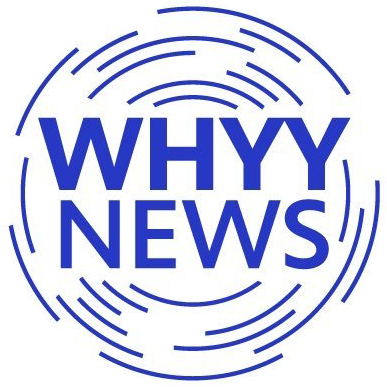 Get daily updates from WHYY News!
WHYY is your source for fact-based, in-depth journalism and information. As a nonprofit organization, we rely on financial support from readers like you. Please give today.