There are plenty of jobs in Logan Township, the problem is getting to them
With companies based in Gloucester County looking for workers, township officials are trying to improve transportation to connect people to work.
Listen
3:24
From Princeton to Cape May, what do you wonder about South Jersey, its people, and its culture that you want WHYY to investigate? Let us know here.
Jobs are plentiful in Logan Township, Gloucester County.
"Logan has approximately 6,000 people and from the 2019 Census 13,575 jobs," said Annina Hogan, engineer for the township.
The issue is connecting people to jobs by way of public transportation. Township officials have been working on that since 2018.
"[Mayor Frank Minor] began this initiative to reach out to all of our corporate residents, all the warehouses, all the companies that do business in Logan or make Logan their corporate home," said Brian Duffield, township solicitor. He adds that they met with anyone who would extend an invitation to them.
"We would go meet with them, they would give us a tour," he said. "We said, 'hey, we're here to help you, but you need to help us to know what the issues are and let us know."
The companies had a common issue, trying to fill the various jobs available, from labor to technical "and everything in between." The other common issue was that potential employees would not be able to show up for work because of transportation issues.
"We realized pretty quickly, 'wow, this is a big deal,'" Duffield said
The Corporate Households of Logan
Some companies are well known, such as Home Depot, Mitsubishi Motors, and, of course, Amazon. But others aren't necessarily household names.
Logan Township Mayor Frank Minor said there are major players in the food industry based in his town, like US Foods, Thomas Foods, and Dr. Schär.
"They're all interconnected; they all rely on one another through the supply chain," he said. "It's just a huge amount of entities that call Logan Township their home."
There are other companies like SEW-Eurodrive, which makes industrial gearmotors, and XPO Logistics.
The bulk of these companies have established their operations in the Pureland Industrial Complex, a sprawling 3,000-acre property that was once farmland. The complex was ahead of its time, according to Charlie Walters, the development's vice president. He said there were strict environmental rules companies had to adhere to in order to operate in the complex.
"You could operate in New Jersey, but you couldn't operate in Pureland," he explained, adding that federal and state environmental regulations started to become stricter than the ones Pureland had established by 1986.
Still, Pureland has attracted companies from across the country and the world due to its proximity to Philadelphia, I-95 by way of the Commodore Barry Bridge, I-295, and the New Jersey Turnpike.
Walters added that when the complex opened in the mid-1970s, public transportation was not in demand at the time because the first workers to arrive at the complex had vehicles.
"The workers were the first generation of farmers who were not going into the farming industry anymore," he said. "They were looking for work in industry and they were the recipients of many of the first jobs that were offered here."
Two buses serve the complex. The Pureland East-West Community Shuttle is a collaboration between Gloucester County, the Pascale Sykes Foundation, the South Jersey Transportation Authority, United Way of Gloucester County, Heart of Gloucester County, NJ Transit, and Cross County Connection Transportation Management. It runs between the complex and the Avandale Park & Ride and the Pureland complex.
Bus 402 is the only NJ Transit route serving the complex. It has connections to Camden and Philadelphia.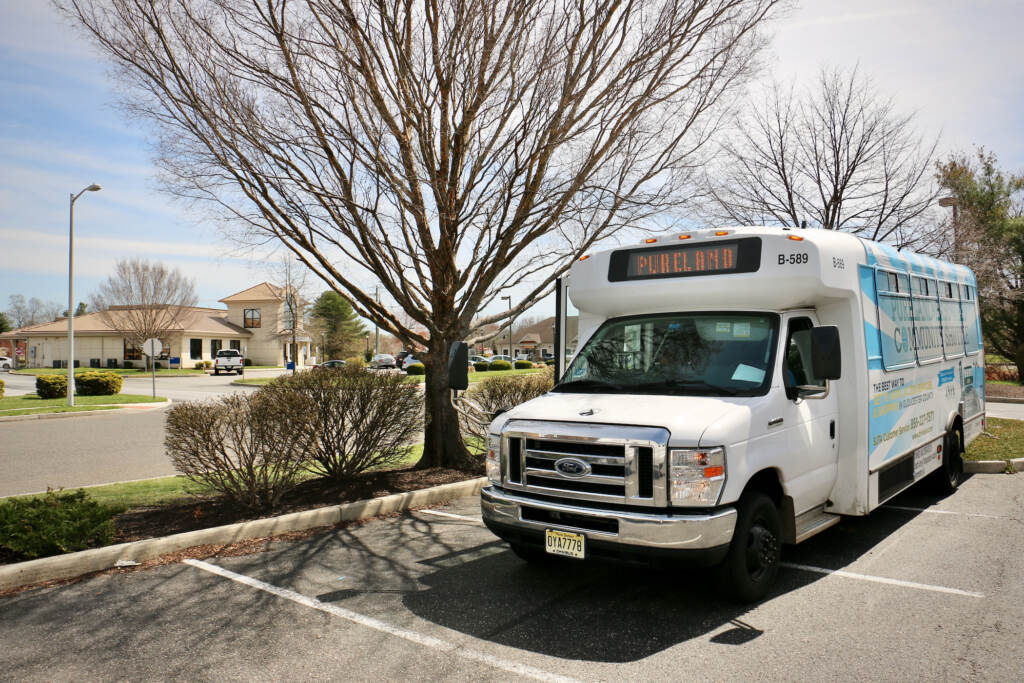 Joe Unwin commutes to his job at Uptown Bakery, a J&J Snack Foods division that does the baking for Wawa, entirely by bus. This is to allow his wife to use the vehicle for her job in home care.
From his home in Philly, he takes SEPTA bus 47 into Center City and commutes the rest of the way by NJ Transit. The entire commute, he said, is almost door to door.
"It's convenient for me at times," Unwin said of his two-hour commute. "For the price of a gallon of gas, with the tolls, car insurance, and car maintenance work; it's reliable to take the bus."
But there are downsides, like when it snows or when buses run behind schedule. Unwin also says there are not enough buses on the weekend.
"I think we should have a couple of extra buses running out here," he said. "I don't know what the other facilities out here do or if they work on the weekends…but we're open 24 hours a day."
NJ Transit recently launched its "New Bus BCG" initiative, a project that aims to redesign the bus network in Burlington, Camden, and Gloucester counties. The agency notes that the network has not been changed in decades and that ridership has declined in recent years, a sign that the current network is not meeting the current needs of the community.
In a statement, the agency said it recognizes that Pureland is a major employment location for many people throughout the region and that "it will continue to collaborate with Logan Township as we look to explore how the community's needs fit in with the overall bus network."
For Logan Township officials at the end of the day, it's about supporting the companies that are based there and providing opportunities, citing Cumberland and Salem counties.
"All these are the poorest counties in the state of New Jersey," Minor said. "The poverty levels are through the roof and rising every single day."
The mayor adds that his team has thought of ways to reach out to those in the communities to connect people to jobs.
"No one that I know of wants to have their children continue to be stuck in that vicious cycle of poverty," he added.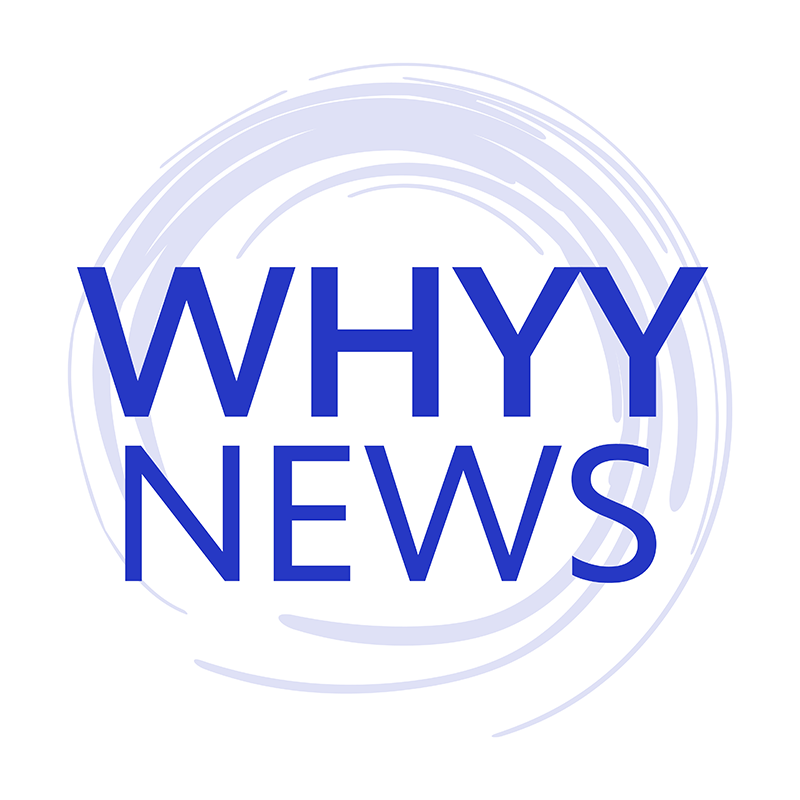 Get daily updates from WHYY News!
WHYY is your source for fact-based, in-depth journalism and information. As a nonprofit organization, we rely on financial support from readers like you. Please give today.