March for voting rights and equality to mark 54 years since MLK assassination
To mark the 54 years since Rev. Dr. Martin Luther King, Jr. was assassinated, activists from across New Jersey will march for voting rights and economic equality in Newark.
Civil rights organizations from across the Garden State will march for voting rights and equality in Newark next Monday.
The "Million People's March for Voting Rights, Equality, Democracy and Peace" is being organized by the Newark-based People's Organization for Progress. It says more than 100 organizations are endorsing the event, including the NAACP, New Jersey State Conference, New Jersey Working Families Party as well as labor unions.
Lawrence Hamm, founder of the People's Organization for Progress, said the date of the march – April 4 – coincides with the 54th anniversary of the assassination of the Rev. Dr. Martin Luther King, Jr. It will take place at 5 p.m. that day at the Lincoln Statue at Springfield Avenue and West Market Street in Newark.
"At the time of his death, he was engaged in a struggle which continues today…for racial equality, economic justice and peace," he said. "Those struggles are going on right now."
The march will call for action to happen on a national level, like the passage of several voting rights bills, including the John Lewis Voting Rights Advancement Act, and raising the minimum wage to $15 an hour.
The current minimum wage in New Jersey is $13 an hour. The federal minimum wage, set in 1997, remains at $7.25. Hamm called the federal rate a "slave wage."
"Nowhere in the United States, can a person making $7.25 an hour afford a one-bedroom apartment," he said.
Hamm adds while New Jersey is controlled by Democrats in the Legislature with a Democratic governor, he said more can be done to expand voting rights, like permitting same-day voter registration.
"While we don't have a voter suppression bill being introduced, there are still obstacles," he said. "Passing legislation that will make it easier to vote."
The event was announced Monday afternoon during a news conference in Atlantic City. Hamm said they wanted to make sure "people of conscience" and "people of goodwill in South Jersey" know about the event.
Steven Young, president of the National Action Network South Jersey Chapter, said the country is dealing with several issues from systemic racism to voter suppression.
He adds the goal is to bring awareness to what political leaders are discussing and get people involved.
"We want to get people out to vote not only for presidential elections [but] the local elections," he said. "We've got to remind public servants that we are the customers; we pay them their salaries."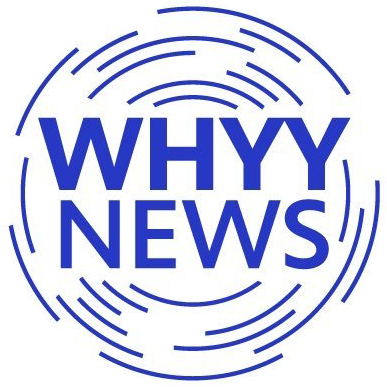 Get daily updates from WHYY News!
WHYY is your source for fact-based, in-depth journalism and information. As a nonprofit organization, we rely on financial support from readers like you. Please give today.