New bill sets 2025 deadline to give Philly public school students more access to filtered drinking water
The legislation, if passed, aims to speed up the process of installing filtering hydration stations, but doesn't earmark funds to help pay for them.
After an explosive report by environmental advocates suggested widespread lead contamination in the water in Philadelphia public schools, at-large Councilmember Helen Gym is proposing legislation to push the School District of Philadelphia to install filtration systems faster.
The district already has a goal of installing filtering hydration stations where students can drink or fill up water bottles — one per 100 students and at least one per floor in its 269 school buildings. The legislation Gym plans to introduce Thursday sets a deadline for these installations of June 1, 2025.
"Our purpose here is to bring our city schools to effectively be lead-free in their drinking water and to continue to maintain access to drinking water across the city for school children," Gym said.
The district has already installed more than 1,300 hydration stations since the 2016-2017 school year, with around 800 more to go to meet the one per 100 students goal, said district spokesperson Christina Clark. She said the district is limited by supply chain issues delaying delivery, money to buy stations and filters, and the availability of appropriately licensed plumbers for installation.
"We all share in the same mission to ensure abundant safe drinking water is available in our schools," Clark said in an emailed statement.
Still, Gym said it's important to have a deadline.
"I don't think that this is a difficult one to meet," Gym said. "I think it's just about being able to prioritize and execute on your priorities."
The report by PennEnvironment and PennPIRG released last month analyzed data collected by the school district to conclude that nearly all schools tested had at least one outlet — like a water fountain or sink — that tested positive for lead. Lead showed up in samples from more than 60% of all outlets across 65 Philly public schools, some at very high levels.
But district officials called the report misleading, since they take offline any outlets that test above 10 parts per billion (ppb) — already below the state's action level. The advocates' report used a threshold of 1 ppb to indicate the presence of lead.
"When well-intentioned advocacy groups strive to bring accountability to the district by using their own figures as opposed to those standards relied upon by every U.S. school district, they can sometimes spark fear and anxiety that are counterproductive to the work of improving our schools," Reggie McNeil, chief of operations for the School District of Philadelphia, wrote in a recent opinion piece published in The Philadelphia Inquirer.
But Gym said further action is needed, noting science backed by the EPA shows there is no safe level of exposure. Lead is especially dangerous for children, linked to nervous system damage and learning disabilities. District officials have said their hydration stations filter lead content to less than 10 ppb.
"There is no safe level of lead, period," Gym said. "I think the 10 parts per billion was our first step to establish the strictest standards around lead exposure."
The requirements for drinking fountains by 2025 under Gym's legislation include that they are made from lead-free materials, have a filter that meets NSF/ANSI standards for removal of lead and other contaminants, and have a filter change indicator. District officials say the hydration stations already installed meet these criteria.
The district invested an initial $1 million into the hydration station project in 2017 and received roughly $95,000 last year in a grant from the city's health department to purchase more. Clark said the district estimates buying the remaining 800 stations will cost at least an additional $1 million. The draft version of Gym's legislation that her office shared with PlanPhilly Wednesday does not provide any extra funding for the effort.
"I don't think that that is the issue," Gym said. "I think that our facilities overall within the School District of Philadelphia have been long neglected. And you know, it's important to establish deadlines, set priorities, and move things along."

WHYY is one of over 20 news organizations producing Broke in Philly, a collaborative reporting project on solutions to poverty and the city's push towards economic justice. Follow us at @BrokeInPhilly.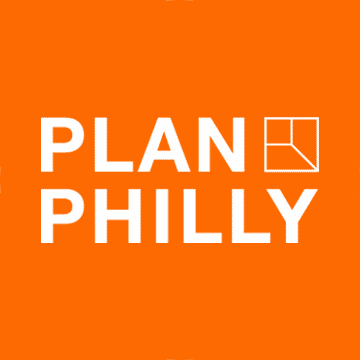 WHYY is your source for fact-based, in-depth journalism and information. As a nonprofit organization, we rely on financial support from readers like you. Please give today.