NEVS returned $400k to Northeast crime victims last year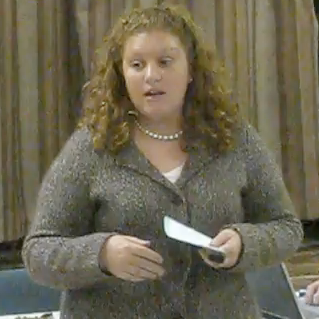 Northeast Victim Service "helps you not become a victim for a second time," explained Burholme Civic Association President Al Taubenberger at last night's meeting of the civic and Burholme Town Watch.
Nicole Wenger, a court advocate for NEVS was on hand at the meeting to explain to Burholme residents how the agency helps crime victims.
Wenger brought along the victims' Basic Bill of Rights, which includes restitution, accompaniment at court appearances and notification of the offender's sentence term, among other things.
"[NEVS] is the best-kept secret," Wenger explained of the agency, which is one of seven regional locations across the city. While not a lot of people are aware of NEVS, those who are victims of certain crimes, such as an assault or robbery, will be contacted by NEVS and offered services.
Located at 2824 Cottman Ave., NEVS can help victims obtain appropriations for the following:
loss of earnings
loss of support
stolen Social Security or personal benefits
medical, home care or funeral expenses
counseling or therapy
Wenger stressed that these funds do not come from tax dollars, but rather from criminal fines, so victims are not paying for NEVS services.
Though not all crimes are covered — car theft, for instance, NEVS assisted more than 4,000 people last year and distributed more around $426,000 in returned funds to victims.
"They're a great agency," said Taubenberger, that goes out of its way to help people."
Also at last night's meeting…The organization, along with Boy Scouts Troop 160, will host a cleanup Saturday, Oct, 30 on the 7200-block of Rising Sun Avenue. The City of Philadelphia has donated the equipment to help with mulching, tree tending, picking up trash and cleaning up graffiti [event details]…Mark Mroz, community relations officer for the 2nd District, said robberies and assaults are down in the district. Thefts from vehicles are expected to decline as the weather gets colder.