Nests, fledgling numbers for endangered piping plover suffer this year in Delaware and N.J.
Efforts to preserve the shorebird faced setbacks from storms, increased beach use, and predators.
Piping plovers have been endangered since the 1980s because of increased public use of the beaches these shorebirds nest on, and because of additional predators.
Coastal states have worked hard to preserve the birds, making great strides. But this year, efforts in Delaware and New Jersey have been set back: A Memorial Day Weekend nor'easter and other storms caused nests to be lost, and the piping plover also faced higher-than-average predation.
Delaware's Department of Natural Resources and Environmental Control said there was a modern-day record-high of 24 breeding pairs this year. Increases in population size over the last few years are partly due to beach restoration at Prime Hook. But there were only 19 fledglings this year because of the storms and predation, DNREC reported. By comparison, last year there were 21 breeding pairs and 47 fledglings.
A New Jersey Department of Environmental Protection spokeswoman said the nor'easter was early enough in the season that plovers could renest. Though many did, the impact of predators, additional storms and flooding, and increased pressure on their habitat during summer tourism season meant the state also posted lower productivity rates, she said.
These impediments are concerning, said Anne Hecht, an endangered species biologist with the U.S. Fish and Wildlife Service.
"Having that kind of an impact on productivity is pretty serious," she said.
"These birds are quite fidelic to their breeding areas. An extremely high percentage of [chicks] will eventually breed within the region where they were hatched and fledged, so to a large extent, productivity in a given year in a portion of the range affects the population trend in the subsequent years. So what happened this year is actually pretty emblematic, it's a little bit of a microcosm of the situation that we're facing with this species."
Annual fluctuations are expected, however, and that's why it's important to maintain the population as a cushion.
"Delaware, for example, has just come through a number of years of really excellent productivity and some growth in the population. That means that when we have a year like we just had with relatively low productivity, you have a little bit of a buffer," Hecht said.
She didn't want to overplay that, though.
"We're still talking about very low numbers,'' Hecht said. "Delaware had 24 pairs this year. That's not a lot. But … that's not quite as nerve-wracking as it would have been back in the 1980s."
Piping plovers were added to the list of threatened and endangered species in 1986. They were listed as endangered in the watershed of the Great Lakes and threatened throughout the remainder of their range, including the Atlantic Coast and the northern Great Plains. The birds have a steering range along the southeastern Atlantic Coast, the Gulf Coast, and into the Bahamas and the Caribbean.
Since 1986, there's been an intensive recovery effort, a partnership among the Fish and Wildlife Service, other federal agencies including the National Park Service, and state and municipal governments.
The fact that piping plovers are imperiled is not surprising given their life history, Hecht said. The shorebirds return to beaches along the Atlantic Coast in late March, begin their courtships on beaches, and lay their nests on beaches — so they're often affected by public use. In addition, when the chicks hatch, though flightless, they must feed themselves along the shoreline, where they can find insects and amphipods to eat while being escorted by adult birds.
Increased development along beaches has altered the topography and enticed predators like raccoons, skunks, and foxes because people dispose of food in outdoor trash cans.
Since 1986, there's been increased monitoring of the piping plovers and increased education for beachgoers. Fencing has been installed to protect the birds, and in many areas, people are required to leash their dogs. In Delaware, Prime Hook and Cape Henlopen State Park are closed to the public during breeding season.
In the mid-1980s, there were fewer than 800 pairs along the Atlantic Coast. Today, there are about 2,000 pairs, but they are distributed unevenly. The most significant population increases have occurred in New England, while populations have been more precarious in eastern Canada, New York, and New Jersey.
Piping plovers reflect the health of the ecosystem, Hecht said.
"Generally speaking, if piping plovers are able to breed successfully, we're talking about a beach ecosystem that is pretty functional, and which also will often be a good habitat for a lot of other important wildlife and plants," she said.
"Piping plovers don't overlap perfectly, but they co-occur with a lot of other beach nesting birds, including American oystercatchers, least terns, which are actually seabirds, but they nest in very similar habitats to piping plovers. We have a plant called a seabeach amaranth, which is listed as threatened under the Endangered Species Act, and it depends on a lot of the same habitat features that piping plovers do. And we have an imperiled insect, the northeastern beach tiger beetle, which is now pretty rare along the Atlantic Coast."
Wildlife conservationists are concerned about sea level rise and beaches' ability to respond to it during a time of increased infrastructure. If beaches can't react to sea level rise naturally, it could potentially affect piping plovers' habitat.
"Beaches have been responding to sea level rise for millennia, but they do that by essentially migrating inland. And when beaches are stabilized and there's a lot of infrastructure, there's no place for the beaches to migrate to," Hecht said.
She said she also is concerned about the potential for more large storms in the future, particularly if they take place during breeding season.
On the other hand, she said, if storms take place when they're supposed to — in the late summer and fall — and beaches are able to respond naturally, it would create increased habitat for piping plovers to breed after their return to the beaches in late March.
Despite the threats these birds face, there are people committed to helping them thrive, Hecht said.
"Although these birds are very vulnerable and they are very precarious, I think in some ways they're very lucky birds, because the partners and the cooperator network that now exists … is a group of really dedicated people," she said. "These are threats that are pervasive and they're persistent and they require management efforts every year to find nests and protect nests and protect chicks and protect the habitat, and it's a very, very robust and very impressive group of people, and I think that's very encouraging."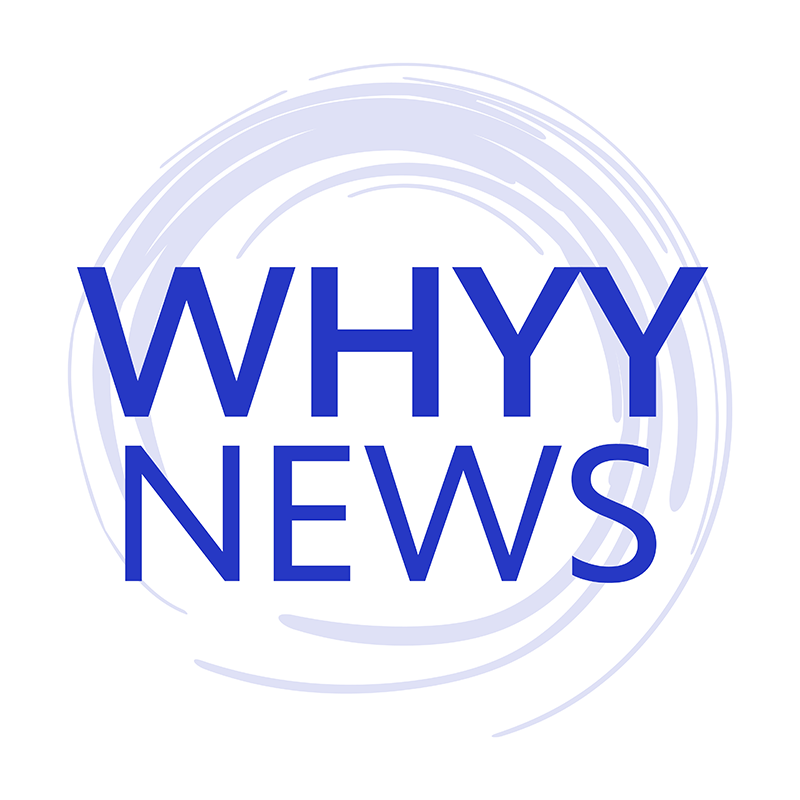 Get daily updates from WHYY News!
WHYY is your source for fact-based, in-depth journalism and information. As a nonprofit organization, we rely on financial support from readers like you. Please give today.