N.J. coronavirus update: Health care workers to receive first doses of vaccine
Ask us about COVID-19: What questions do you have about the current surge?
New Jersey reported another 4,805 cases of coronavirus Monday, for a cumulative total of 405,448 known cases since the start of the outbreak.
Another 25 residents died from complications of COVID-19. There have now been 15,907 lab-confirmed deaths and another 1,868 probable deaths.
There was a 10.95% positivity rate for tests taken on Dec. 10.
Health care workers to receive first doses of vaccine
Gov. Phil Murphy announced that some New Jersey health care workers will receive the first doses of the state's coronavirus vaccine allotment Tuesday.
Murphy and Health Commissioner Judy Persichilli are scheduled to tour the COVID-19 vaccine clinic at University Hospital in Newark in the morning and witness the first doses of the vaccine being administered.
He added that other hospital systems will also give the vaccine to frontline health care workers later in the day.
"To be sure, we are confident in the safety and efficacy of the Pfizer/BioNTech vaccine and the review conducted by the [federal] vaccine advisory panel," Murphy said.
The state has received 76,050 doses of the Pfizer vaccine in the first round, about 20,000 of which will go to long-term care facilities, Health Commissioner Judy Persichilli said. She added that another 86,000 doses of the Pfizer vaccine are expected next week with more to come later.
Still, state officials are urging residents not to let their guard down in response to the positive news. They said it could be months before the state vaccinates the targeted 70% of the population, which is the threshold for herd immunity.
"Tomorrow is a big day but we cannot claim any victory yet," Murphy said. "Tomorrow is just the establishment of our beachhead. It's going to take several more months of fighting."
Moderna vaccine could be next
The current focus is on the roll-out of the Pfizer vaccine, but another drug may be just around the corner.
Persichilli said federal regulators could approve the vaccine produced by Moderna this week, and if that occurs New Jersey could receive the first doses as early as next week.
"Because this vaccine does not require ultra-cold storage, we have more flexibility on the types of sites that can receive and provide the doses," Persichilli said. "That allows wider distribution."
If the Moderna vaccine is approved, New Jersey could receive 154,000 in its first shipment and another 65,000 in its second batch, Persichill said.
No plans to shutter indoor dining, Murphy says
Although neighboring Pennsylvania and New York City moved in recent days to bar indoor dining again as cases surge, Murphy said he has no plans to follow their example.
The Democrat said there was no data to show that indoor dining contributed to the current second wave of the pandemic.
"We're not going to do something to make us feel good if we don't have the data that supports it," Murphy said. "That's not to say that you can't have cases here or there, because I'm sure that with that risk that is a fact. But we do not see the sustained increase in transmission that would lead us to take that step."
New Jersey currently allows restaurants to serve patrons inside at 25% of a building's capacity.
Murphy previously faced criticism for his months-long ban on indoor dining during the earlier stages of the outbreak.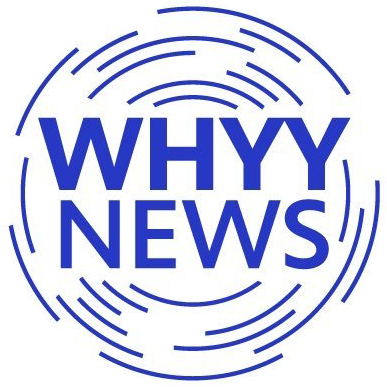 Get daily updates from WHYY News!