N.J. coronavirus update: Day and sleepaway camps will be back this summer
Ask us about COVID-19: What questions do you have about the coronavirus and vaccines?
New Jersey officials reported Wednesday an additional 2,261 cases, raising the total number of cases to 993,122. Officials also said another 35 residents succumbed to the coronavirus, raising the overall death toll to 22,884. The number of probable deaths from the virus was revised to 2,625.
As of 10 p.m. Tuesday, officials report 1,768 patients in hospitals across the state; 375 are in intensive care and 232 are on ventilators.
The rate of transmission is .80 while the positivity rate of tests is 8.99%. Gov. Phil Murphy said that it has been months since the positivity rate has gone below double digits.
Day and sleepaway camps will be back this summer
As signaled in March, Gov. Murphy announced he is signing an executive order that allows day and sleepaway camps to operate this summer. Along with the executive order, updated guidance for camps that now addresses sleepaway camps was released Wednesday.
State Health Commissioner Judy Persichilli said guidelines implemented last year for day camps mitigated spread of the coronavirus and that no outbreaks were reported at camps at that time.
The guidance for this year is similar; staff must be trained on the basics of infection control, hand washing practices, personal protective equipment, and identifying symptoms of COVID-19.
Also, operators are asked to develop daily screening practices, to keep staff and campers in the same groups (a practice known as cohorting), and to inspect and maintain ventilation systems. Health officials also encourage outdoor activities.
For sleepaway camps, "unvaccinated staff and campers must have negative test results within 72 hours of arriving on site," Persichilli said. "After arriving, unvaccinated staff and campers will be required to receive a test within three to six days of arrival."
She added that beds should be placed six feet apart and operators should make sure that ventilation within the sleeping quarters is adequate.
Maintaining immunity at long-term care facilities
Commissioner Persichilli announced the state was in the "maintenance phase" at long-term care facilities. That means they are focusing on ensuring new residents and staff will have access to COVID-19 vaccines in addition to staffers who were hesitant in getting inoculated.
Citing a report from the Centers for Disease Control and Prevention, the commissioner emphasized the importance of facility staff getting vaccinated. The report found an unvaccinated staff member at a nursing home in Kentucky brought a variant of the virus into the facility, causing an outbreak.
At least 90% of the residents at the facility were vaccinated, but just above 52% of staff members had gotten their shots. Twenty-six residents and 20 staffers tested positive for COVID-19, including 18 residents and four staffers who had been vaccinated. Three residents died, two of whom were not vaccinated.
"The risk is there," Persichilli said. "The risk for poor outcomes among unvaccinated residents was demonstrated by the hospitalization of four of the six unvaccinated, infected residents."
Persichilli said vaccinating long-term care residents and staff is essential to reduce the risk of COVID-19.
In New Jersey, 56% of long-term care and assisted living staff and 84% of residents in long-term care facilities are vaccinated. Out of the state's 378 long-term care facilities, 35 have mandated the vaccine as a condition of employment. Persichilli adds that 80 more facilities informed the department that they were considering a mandate.
The state Health Department tracks vaccination of facilities on its website. The dashboard includes information about resident and staff vaccinations by county and facility.
Officials encourage residents with relatives in facilities to ask administrators how they plan to increase vaccination levels at their facilities among staff.
"We can keep hitting them through the Department of Health or through our offices, but if it's your loved one in there, raise that question," said Gov. Murphy. "You want to know and you deserve to know what is the plan to vaccinate the staff."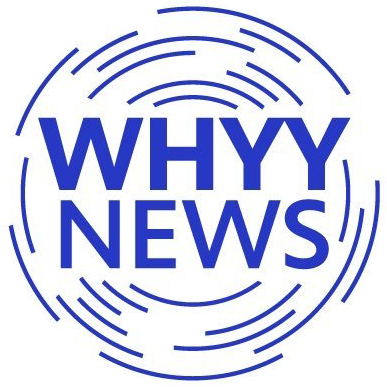 Get daily updates from WHYY News!
WHYY is your source for fact-based, in-depth journalism and information. As a nonprofit organization, we rely on financial support from readers like you. Please give today.