N.J. coronavirus recovery: Pleading with young people to take COVID-19 seriously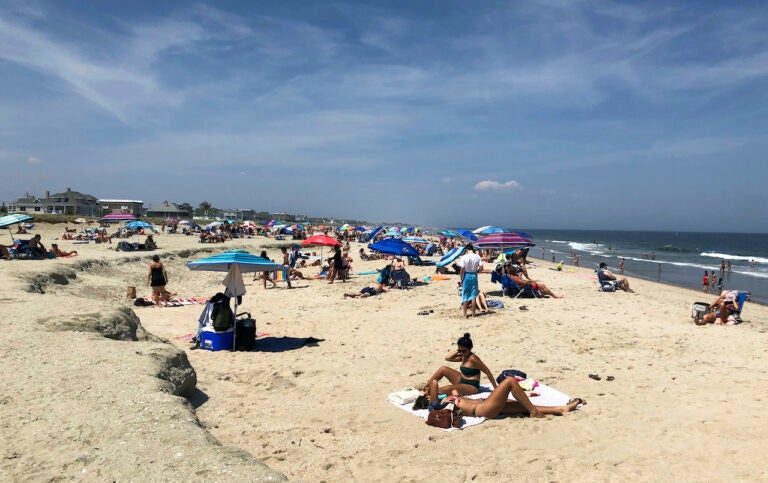 Updated 6:09 p.m.
___
Are you on the front lines of the coronavirus? Help us report on the pandemic.
New Jersey officials on Wednesday reported an additional 447 confirmed COVID-19 cases, raising the cumulative case total to 197,792 since the first case was reported on March 4. An additional nine confirmed deaths were also reported, raising the death toll to 14,263. The total of probable deaths rose to 1,791.
The rate of transmission remains flat at 1.06, meaning that for every 10 people who test positive, the virus spreads to at least 10 others.
According to the state hospital association, there are 462 patients hospitalized with the coronavirus; 100 patients are in intensive care.
Cases among young rise; urged to take virus seriously
State officials are urging young people to take COVID-19 more seriously as the number of cases in that age bracket rises. State Health Commissioner Judith Persichilli said the daily positivity rate has gone up since mid-August. It increased from 3% to 7% for ages 14-18 while the rate increased from 2.7% to 7.1% among ages 19-24.
Persichilli added that a CDC study released Tuesday that examined COVID-19 deaths for those under the age of 21 shows that the young are susceptible to the virus. The study shows the vast majority of the deaths are disproportionately among children of color; many with underlying health conditions.
The rise in the number of cases among young people comes after a Monday night party promoted by YouTube stars reportedly drew 1,000 people to Seaside Heights, Ocean County. It well exceeded the state's 500-person limit on outdoor gatherings currently in effect. NBC 10 reports The Nelk Boys convinced followers to show up outside of the "Jersey Shore" house for a "drop."
Gov. Phil Murphy called Monday night "our most extreme … and egregious display of knucklehead behavior."
"It's exactly the type of situation we cannot have," he said. "It was irresponsible from top to bottom in every respect."
Murphy said the number of law enforcement resources used to disperse the crowd was "substantial." Officers from at least seven nearby towns were called in to assist.
Persichilli noted that indoor parties and large gatherings are breeding grounds for the coronavirus to spread.
"Now is not the time for indoor parties or large gatherings," she added. "These activities allow the virus to spread."
Officials are urging those who attended the gathering to get tested for COVID-19. However, they said it would be at least 10 days before they find out if Seaside Heights becomes a hotspot.
Football to resume in the Big Ten
The Big Ten Conference announced Wednesday that the football season, including teams such as Rutgers and Penn State, will resume in October.
The conference's council of presidents and chancellors made the unanimous decision after it adopted "significant medical protocols" to include daily antigen tests and enhanced cardiac screening.
Athletes, coaches, trainers and others who are on the field for practices and games must be tested daily. The results must be completed and recorded prior to each practice or game. The conference said testing will begin by Sept. 30.
Rutgers released a statement that in part said the university would decide each week whether to go ahead with a game.
"Assessments of the conditions at Rutgers, as well as those for each opponent, will be made regarding all upcoming games. Individual universities may suspend the return to competition on a week-to-week basis if they or their scheduled opponents are experiencing significant negative changes among players and staff or within the broader university community," it read.
Gov. Murphy praised the school for its approach.
"[It's] gotta be done safely; they said it better than I can," he said. "Who doesn't want to get back to seeing football; count me at the top of that list."
The governor said that he would look at his executive orders to see if they need to "tweak" any to allow for opponents to come to New Jersey or to let the Rutgers team travel.
The conference suspended all football sports including football on Aug. 11 because of the coronavirus pandemic. The Rutgers Scarlet Knights suspended all football activities about a couple of weeks prior to the Big Ten. At the time of the Rutgers announcement, ten team members tested positive for COVID-19.
President Donald Trump praised the return of football in the Big Ten in a tweet.
Great News: BIG TEN FOOTBALL IS BACK. All teams to participate. Thank you to the players, coaches, parents, and all school representatives. Have a FANTASTIC SEASON! It is my great honor to have helped!!!

— Donald J. Trump (@realDonaldTrump) September 16, 2020
Business to bear brunt to refill unemployment trust fund
Between an exhausted unemployment trust fund and a federal loan, businesses in the Garden State may face a big tax increase next year.
NJ.com reports that the current state of the fund will trigger a tax increase on businesses beginning July 2021.
The fund is financed by employee and employer contributions, though employer contributions can get raised or lowered depending on the overall health of the fund and how many of their employees claim benefits.
Because the current employer rates were set in March before the coronavirus pandemic hit, those rates are on the lower end of the spectrum. That might not be the case next year.
Nearly 1.6 million workers have applied for unemployment benefits during the crisis; $14.9 billion in state and unemployment benefits have been received by workers. The trust fund has paid out $4.7 billion of that amount.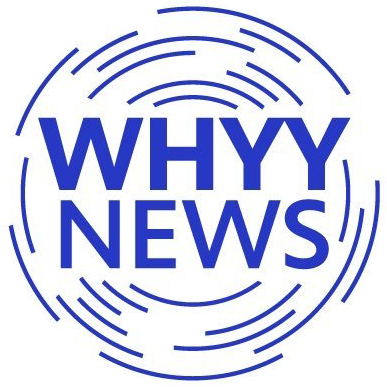 Get daily updates from WHYY News!