N.J. coronavirus recovery: Bill would demand fully online learning to start the fall
Are you on the front lines of the coronavirus? Help us report on the pandemic.
Officials in New Jersey reported Wednesday an additional 489 confirmed COVID-19 cases; bringing the overall total to 180,766. An additional 18 deaths were added raising the overall mortality count now totaling 13,923. The state lowered the number of probable deaths to 1,875.
There are 761 COVID patients across the state as of 10 p.m. Tuesday, according to the latest figures from the state hospital association; 116 patients are in intensive/critical care.
Officials: Don't party indoors with large crowds
Gov. Phil Murphy continues to urge young people to refrain from gathering for large, indoor parties. The most recent example took place in Middletown, Monmouth County, where several parties led to 50 people ages 14-19 getting infected with COVID-19.
"I get it; we get it," Murphy said. "We've all had our routines turned upside down for the past four months and we want to blow off some steam with friends." At the same time, Murphy said, large, crowded parties "are not safe, period."
"They are how coronavirus gets passed around more efficiently," he added.
In addition to outbreaks in Middletown, officials pointed to several others, including a graduation party at the end of June that saw 46 cases between N.J. and Pa. residents who attended.
Officials have long been concerned about the rise in COVID infections among those 18-29 years old. State Health Commissioner Judith Persichilli said the number of cases within that age group ranged from 24-33 percent for the first three weeks of July; compared to 12 percent in April and 22 percent in June.
No matter the size of the group, Persichilli, echoing the governor, said people must take precautions when gathering together.
"We understand that everyone wants to spend time with family and friends, especially young people who haven't had the ability to socialize because schools and colleges have been physically closed," she said. "But we must gather safely for the sake of your own health and that of your community."
Assembly Democrats propose all-remote learning to start school year
Citing concerns for the health and safety of students, teachers and their families, three Democrats in the Assembly have sponsored a bill that would require all school districts in New Jersey to start the school year with remote learning.
The bill is sponsored by Mila Jasey (D-Maplewood), Pamela Lampitt (D-Voorhees) and Joann Downey (D-Ocean Twp.).
In addition to starting the school year with all-remote instruction, the bill calls for the governor and the commissioners of health and education to evaluate whether to reopen classrooms on a monthly basis, beginning at the end of October. School districts would have the option of delaying the start of the school year by up to two weeks, but the district must train teachers on delivering remote instruction.
"We've heard from school administrators, medical professionals, educators, students and parents on school re-opening," Lampitt said in a news release on the proposed bill. "The common sentiment being expressed is the same – our schools lack the guidance and support needed to safely reopen."
The pending legislation, which Gov. Murphy declined to comment during his Wednesday briefing, comes as some teachers pushback on reopening, even under hybrid plans.
Dr. Christine Miles testified before the Assembly Education Committee on behalf of the New Jersey Education Association, the state's largest teachers union, last week. She expressed concerns about the "astronomical" costs of making school buildings safe enough to reopen.
"If we reopen brick and mortar school buildings before it is safe to do so, we are not merely placing an unacceptable physical, mental, emotional, and financial burden on our districts, educators, and support staff," she said. "We are also putting a significantly traumatic and irreversible burden on our children."
NJAC: Game off this fall
The New Jersey Athletic Conference announced Tuesday that all fall 2020 sports competitions and league championships will be suspended.
Ten of the state's colleges and universities are full members of the NJAC. Those institutions include the Camden and Newark campuses of Rutgers, Rowan University, The College of New Jersey and Montclair State University.
The College of New Jersey pre-emptively canceled so-called high-risk sports, including football, field hockey and soccer June 27, saying the risk and consequences were "too high" and "too great."
The conference said it would look into possibly holding a competitive season for fall sports in spring 2021 and allow for training and practice opportunities during the upcoming fall semester.
The announcement comes as Rutgers-New Brunswick, a member of the Big Ten Conference, paused all in-person team activities and quarantined the entire Scarlet Knights football team after six more team members tested positive for COVID-19. Since the team returned to campus on June 15, there have been ten positive tests overall.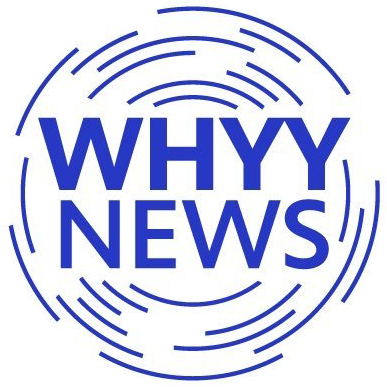 Get daily updates from WHYY News!