N.J. coronavirus recovery: Restaurants may resume indoor dining Friday, with restrictions
Gov. Phil Murphy on Monday announced that restaurants will be able to open for indoor dining beginning Sept. 4 at 25% capacity, with social distancing between tables.
Updated: 4:05 p.m.
___
Are you on the front lines of the coronavirus? Help us report on the pandemic.
On Monday, New Jersey reported 352 new positive cases, pushing the cumulative total to 191,960. The state also reported 8 new confirmed COVID-19 deaths for a total of 14,165 lives lost. The number of probable deaths remains 1,780. The rate of transmission is at .90, meaning for every new COVID-19 case documented, on average it spreads to fewer than one additional person.
Indoor dining to return
On Monday morning, Gov. Phil Murphy announced via Twitter that New Jersey restaurants will be able to open for indoor dining beginning at 6 a.m. on Friday, Sept. 4. Restaurants may open at 25% capacity with social distancing between tables.
At the governor's COVID-19 briefing, Murphy and Health Commissioner Judith Persichilli announced other restrictions, including masks for servers at all times and masks for diners whenever not seated. Food and beverages must be consumed while seated at your table. Diners may only order food while seated at the table and may not approach the bar to get another drink or place another order — a server must take your order at your table. Any self service is prohibited.
Bars must follow alternative restrictions. They may allow up to four diners to be seated and eat at the bar, but those diners must be socially distanced by group.
The restaurant itself should be updated with signage for social distancing, particularly when waiting to be seated or waiting for the restroom. Diners are encouraged to make advanced reservations and to stay outside while waiting to be seated.
Finally, employees must also be protected, with physical barriers for host stands and daily health screenings. Restaurants must also provide training for staff on clearing and disinfection and monitoring for signs and symptoms of the coronavirus.
Indoor dining almost resumed earlier this summer. The state planned for restaurants to be able to open for indoor service on July 2, in time for the Fourth of July weekend. However, just days before, Murphy reversed course because of a spike in cases and reports of patrons ignoring social distancing and mask guidelines. At the time, he said he "had no choice."
"This has been a financial and emotional roller coaster for independent restaurant owners who were shuttered in March, then bought food in July when told they could reopen indoors, but that didn't happen so they lost money and hope," said Eileen Kean, state director of the National Federation of Independent Businesses in New Jersey, in response to the tweet.
"Now months later, word comes from the governor on Twitter they can reopen inside before Labor Day weekend, which is good but at 25% capacity they still can't make a profit."
Business owners in New Jersey have called on Murphy to reopen restaurants throughout the summer. In June, Asbury Park voted to defy the governor's order and allow indoor dining. A judge later blocked the town's plan to reopen. The owner of a diner in Lacey defied the order and started serving customers inside. He was shut down and the locks were changed after he kept serving people indoors.
Ocean City Boardwalk Merchants Association President Wes Kazmarck says he expects restaurants will reopen under the restrictions, but that it may be too little, too late for many businesses. "To get the green light when they had the green light a month and a half ago and it got ripped away from them right before they were about to open back up, it's Labor Day weekend, it's not saving anyone up here," he said.
Murphy acknowledged that indoor dining could be put on pause again if the number of coronavirus cases go up. He noted that cases would have to occur over a sustained period of time and officials would "try to have some qualitative sense around the data as to whether or not it was coming, in fact, from the indoor dining steps that we've taken as opposed to an out-of-control party in somebody's basement."
Movie theaters can reopen Sept. 4
Murphy also announced that he would be signing an executive order to reopen movie theaters and other indoor performance venues in New Jersey beginning on Friday, Sept. 4.
Movie theaters and other indoor performance venues are capped at either 25% of capacity or 150 patrons, whichever is smaller. At movie theaters, each screen will be held to the limit. Groups that purchase tickets together may sit together, and all others must sit six feet apart. Masks must be worn at all times
The governor's order also increases the capacity for indoor gatherings such as religious services, funerals and memorial services, and political activities. These gatherings are now capped at the lesser of either 25% of capacity or 150 people. It has been capped at 25% of capacity or 100 people.
"There is no room for error and no excuse for being a knucklehead," said Murphy, urging patrons and business owners to strictly abide by the new rules.
Gov. Murphy addresses mail-in voting concerns
After protests over the weekend pushing for more in-person voting this November, Gov. Murphy addressed concerns about the state's hybrid voting process. Under the plan outlined this summer, every New Jersey voters would be sent a mail-in ballot, but they can also choose to vote in-person.
"Voters should have supreme convenience that this is a model that will do everything that folks should want to make sure that their voice is heard," said Murphy.
He then outlined four ways for New Jerseyans to vote after they receive their mail-in ballot. First, they can complete their ballot and mail it in. The state has extended the deadline for ballots to be accepted to up to seven days after the election. Second, voters can complete their ballot and place it in a secure drop box. A minimum of 285 ballot boxes across the state have been guaranteed by the state. Third, voters can complete the ballot and take it to a polling place on Election Day. There, they can give their ballot to a poll worker. Finally, voters can show up at their polling place and vote by paper ballot on-site. Counties are required to have 50% of their polling places open for the Nov. 3 election.
While the last scenario is closest to what the weekend protesters were pushing for, many want to be able to cast a ballot on a voting machine, as they would during a regular year.
Last Thursday, the New Jersey Legislature passed and then the governor signed into law a vote-by-mail bill that makes now law some actions Murphy had taken through executive action. The legislature also moved to extend the time given to voters to fix any ballot issues, like signature mismatches.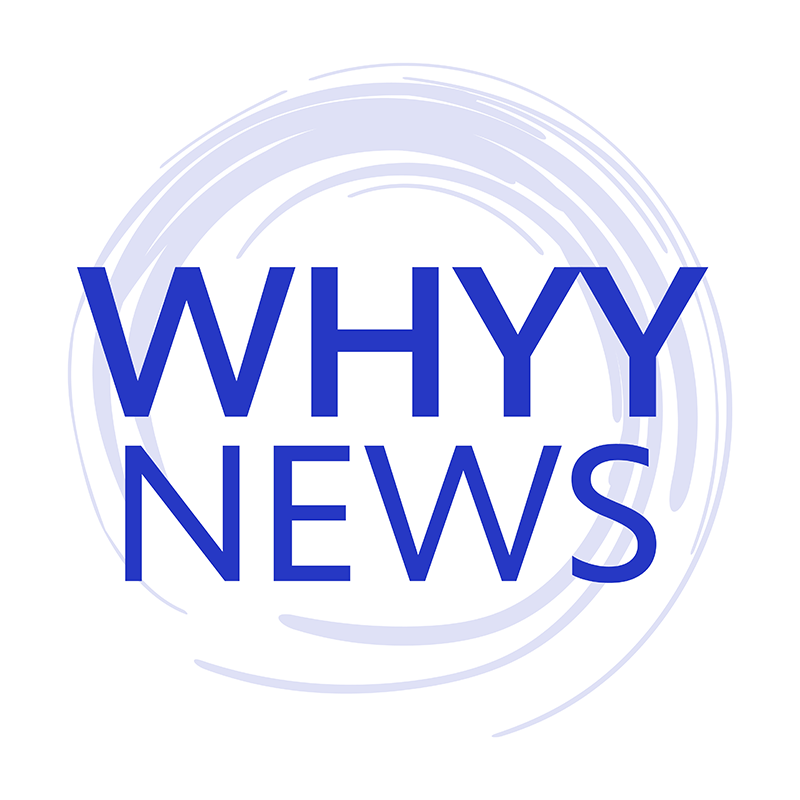 Get daily updates from WHYY News!
WHYY is your source for fact-based, in-depth journalism and information. As a nonprofit organization, we rely on financial support from readers like you. Please give today.