'It's not just about COVID': Get ready for the fall with a flu shot, doctors urge
Decreasing the chance of someone getting the flu allows health officials to focus on the coronavirus until there are approved vaccines for it.
Are you on the front lines of the coronavirus? Help us report on the pandemic.
With the coronavirus pandemic showing no signs of ending soon, public health officials and physicians are concerned about an overlap with the coming fall flu season. Some schools and businesses are reopening, bringing the potential for coinciding illnesses that could overwhelm the region's health systems.
So state agencies have begun to work closely with the health systems in an effort to maintain capacity in the months to come. And physicians say it's more important than ever for their patients to get the flu vaccine.
"We are all concerned about a potential strain on the health system that could develop if we do have a heavy flu season, as well as the continuing effects of the COVID-19 pandemic especially here in New Jersey, where we were very hard hit," said Dr. Mary Campagnolo, a family physician and geriatrician at Virtua Primary Care of Mansfield and Bordentown.
"Things are slowly recovering and under fairly calm water at the moment," Campagnolo said. "But we have that worry, that as potentially some schools start opening, even if it's a hybrid model, and as some people get back to work outside the home, that there's going to be a rise again in the colder weather, so that's our main fear, I believe."
Last year, Pennsylvania requested and was allocated 386,130 doses of the flu vaccine. This year, officials have requested and expect to be allocated more than 860,000 doses — and that doesn't cover Philadelphia, which receives its own allocation from the Centers for Disease Control and Prevention.
The Pennsylvania Health Department received CDC funding for a statewide multimedia push, set to launch mid-September, aimed at encouraging residents to get their flu shots.
"We know that the 2020-2021 flu season could be like any other. We are preparing to ensure that as many people as possible get the flu vaccine and will be amplifying that messaging through a media campaign," a health department spokesperson said in an email.
Flu and COVID-19 have slightly different symptoms, but it can sometimes be difficult to distinguish the two. Flu comes on very rapidly with high fevers, whereas COVID-19 develops more slowly, with a dry cough. And though COVID-19 does often present with a fever, it doesn't always.
That distinction is another reason why health officials are encouraging the public to get flu vaccinations. Decreasing the chance of someone getting the flu allows health officials to focus on COVID-19 until there are approved vaccines for the new coronavirus.
Last year, Delaware alone gave more than 331,000 doses of flu vaccine, and Dr. Rick Hong, state medical director for the state's Division of Public Health, said the goal is always to do better than the previous year.
"COVID is out there, so there will probably be some messaging that combines the two. … I think we want to market that you need to get your flu shot, and when the COVID shot is available, get that too," Hong said.
"I think the challenging thing with the flu shot, based on our flu clinics in the past, is we have to maintain infection prevention control measures, which means we have to follow social distancing recommendations, face coverings and hand hygiene," he said. "So it might make delivery of the flu vaccine more challenging — but I think it's overall safer for the public."
October is usually prime time to get a flu shot — it's typically the start of the flu season — but flu cases can present in September, too. This year, physicians are encouraging their patients to try to get vaccinated as early as possible.
Campagnolo's office, for example, will begin to suggest flu shots to patients next week. Some of Virtua Health's facilities are offering drive-in flu vaccine clinics so patients don't have to go inside.
"The more people that get a vaccine, it's not just protecting yourself, it also protecting the people you love and the people in your community, and that's why we find it important that everyone get a vaccine," said Campagnolo, who is also medical director for Virtua Health Graduate Medical Education and past president of the Medical Society of New Jersey and New Jersey Academy of Family Physicians.
"We still have a group of people who have reservations about vaccines in general, and it is important we try to address their concerns and allay their fears, and encourage that they trust our opinion on vaccines, and that it's safe to take vaccines, because we are going to be having the COVID vaccine, we hope, by early 2021," she said. "And in order to stop the pandemic, we're going to need a number of people in the population to have been vaccinated to build that herd immunity."
Hong and Campagnolo said it's important that people are up to date on other vaccines, as well. Doctors' offices saw a dip in pediatric vaccine doses because practices were closed during the beginning of the pandemic. Physicians are now encouraging parents to update their children's vaccines. They also encourage adults over 65, as well as patients under 65 with chronic conditions, to get the pneumonia vaccine.
"That's also important in the pandemic setting, because people who get viral illnesses can get viral pneumonia, but then unfortunately what can follow after that is bacterial pneumonia, so we're trying to prevent the most common bacterial pneumonia, the strep pneumonia, with the pneumonia vaccines," Campagnolo said.
Many of the recommendations for protection against COVID-19 are the same measures people can take to prevent the spread of the flu.
"Because COVID is our current public health emergency, people may forget about the flu," Hong said. "The flu does cause impact to the public — we have many cases of the flu, death occurs from the flu as well."
"It's not just about COVID," Hong said. "So, don't forget your flu vaccine, and remember your social distancing, face-covering and hand hygiene techniques."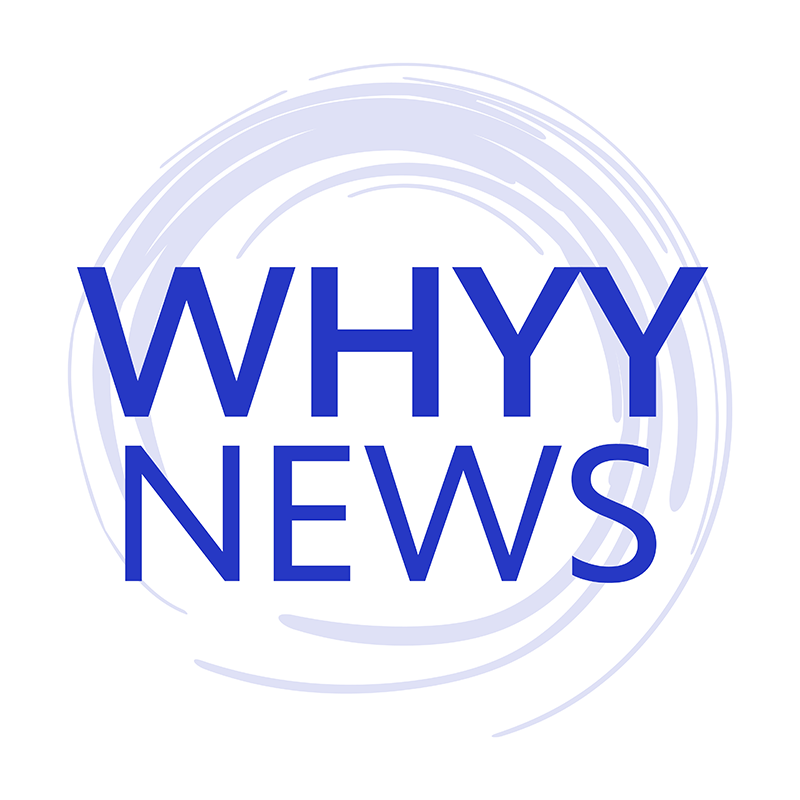 Get daily updates from WHYY News!
WHYY is your source for fact-based, in-depth journalism and information. As a nonprofit organization, we rely on financial support from readers like you. Please give today.