N.J. coronavirus recovery: Jury trials to resume in person; landlord grant program expanded
Updated: 1:35 p.m.
___
New Jersey reported another 722 cases of coronavirus Wednesday, bringing the state's total number of cases since the start of the pandemic to 205,275.
Another nine residents died from complications of COVID-19, which means there have now been 14,335 lab-confirmed fatalities and another 1,787 probable deaths.
The state's test positivity rate was 3%, the highest it had been since mid-July.
The rate of transmission was 1.15, which means for every 100 people who caught coronavirus they passed it to another 115 residents.
11 schools report coronavirus outbreaks
State health officials reported Wednesday that there are currently coronavirus outbreaks in 11 New Jersey schools, representing 43 cases.
An outbreak is defined as two or more cases that are linked by an in-school exposure or exposure during school activities.
Gov. Phil Murphy said he was pleased the numbers were not higher.
"The last thing we want to do is pat ourselves on the back and wake up the next day and find out that number went up by multiples," he said. "But I will say as objectively as I can, relative to what I would've predicted a month ago … this is a pretty darn good result."
The state now lists on its website the number of active school outbreaks and the counties where they are occurring but not the names of the schools themselves.
Ahead of this academic year, New Jersey schools got to choose whether to open fully in-person, fully online, or a hybrid of both.
Lakewood cases continue to increase
Coronavirus cases are still rising in Lakewood, a fast-growing Ocean County town with one of the largest Orthodox Jewish communities in the country.
Lakewood alone accounted for 134 of the new coronavirus cases reported by state health officials on Wednesday.
The town has a test positivity rate of 27%, compared to a statewide rate of just 3%.
Gov. Murphy said the administration is continuing to investigate what caused the spike.
"Clearly we've come through a period of religious holidays so that's certainly something that is on the list of consideration. It is a school district that is fully back in," he said. "We're turning over every stone."
The administration already vowed to send more coronavirus tests and contact tracers to the area.
Murphy and other state officials are planning to visit Ocean County on Friday.
In-person jury trials to resume
Criminal trials are set to resume in person in New Jersey this week, after being suspended for more than six months due to the pandemic.
The state Supreme Court announced in July it would ramp up jury selections using both virtual and in-person proceedings, and that the trials themselves would include several measures to guard against the spread of COVID-19.
Some defense attorneys criticized the plan, saying it could be difficult for them to communicate with their clients because of social distancing rules and that they may not be able to see jurors' reactions during the proceedings.
Testimony is scheduled to begin in a trial in Atlantic City on Wednesday, and a separate trial in Bergen County is set to kick off Thursday. Both trials will also be streamed online.
State expands landlord assistance program
The New Jersey Housing Mortgage and Finance Agency announced this week that it was expanding a program to provide financial assistance to landlords who lost out on rent payments during the pandemic.
The Small Landlord Emergency Grant Program reopened Monday and will remain open to applications until 4:00 p.m. on Tuesday, October 13.
The state also expanded the eligibility requirements of the program. Previously only landlords with 3-10 units qualified for assistance, but now landlords with residential properties that have 3-30 rental units can apply.
Amy Palmer, a spokesperson for NJHMFA, said the state does not include one- and two-family rental properties in its Registration Inspection Management System and thus cannot vet them for health and safety violations.
"By expanding eligibility for properties with up to 30 units, we can increase our impact while complying with funding guidelines and protections," she added.
The grants are intended to reimburse landlords for missed or reduced rent payments between April and July of this year. Landlords who receive the financial assistance are required to forgive any back rent and late fees owed by their tenants.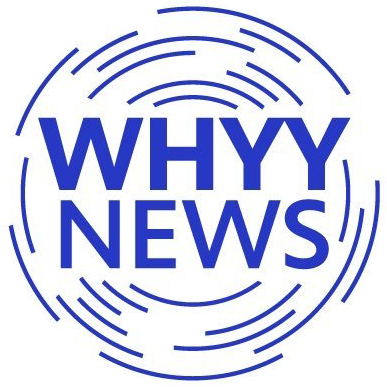 Get daily updates from WHYY News!