Murder mystery theater has a new home in the Curtis building
After 20 rambling years, Without a Cue Productions puts down stakes in the Curtis building.
Six times a week, every week, you can expect someone to be murdered inside the Curtis building on Washington Square.
Often it will be the same person, over and over again.
Philadelphia now has a permanent venue for murder mystery theater, the Red Rūm, operated by Without a Cue Productions, an interactive theater company that has been killing off its cast for twenty years.
All that time, the company has been mostly nomadic, going to whatever venue or client where they could get booked, criss-crossing the region from Cape May to upper Bucks and Montgomery counties performing original scripts that allow audience members to help solve a staged murder.
Founding artistic director Traci Connaughton has taken the company as far as Miami and Niagara Falls. Next year they will perform on an 11-day cruise down the Nile River in Africa.
Now Connaughton finally has a permanent home, Red Rūm, pronounced Red "Room" but spelled like the creepy phrase written on a mirror in the horror movie "The Shining" ("murder" spelled backward).
"The space was the dream. That's what I've been working toward," she said. "Traveling shows — I love them, but also it's been 20 years of traveling. I'm getting a little tired."
The Red Rūm occupies what had been the Cooperage bar on the 7th Street side of the historic Curtis building. Without A Cue knocked down some walls to give it more uninterrupted space and walled off what had been interior windows to the building lobby.
There is no stage. The space is arranged with dozens of small cocktail tables and chairs where the audience sits while the performers move among them throughout the room. There is no dinner menu, but Without a Cue does plan to offer cocktails and small bites.
"We can make whatever we want it to be, because we don't have to take anything out. We keep everything here," Connaughton said in an interview while readying the space a week before opening. "The space is malleable. We can move the tables around, move whatever we have on the walls around, and change it so that as the theme of the show changes, so does the room."
Without a Cue has a long roster of shows it has developed over the years for audiences, corporate events, and parties, including the perennial favorite Golden Girls mysteries, wherein the central characters from the popular sitcom from the 1980s and 90s encounter a murder and solve it.
Without a Cue will premiere its 4th Golden Girl mystery for the soft opening of the Red Rūm on January 17, what would have been Betty White's 100th birthday (aka Rose Nylund of the Golden Girls).
"We have done some murder-free performances," said Connaughton. "But murder seems to be what we always land back into."
During the pandemic when audiences could not gather, Connaughton developed shows that could be experienced remotely and via Zoom calls. Some of that technology will be incorporated into in-person productions, such as the use of cell phones.
Instead of fighting the omnipresence of the cell phone, and asking audiences to turn them off during the performance, Connaughton has begun to embrace personal technology by giving audiences something to look at on their phones, including additional clues and games that can be accessed through an app.
For the launch with the Golden Girls, the phone app will be a simple scavenger hunt.
"The hunt is really just to get a selfie with each of the characters and then they upload it to the app, and they get a little clue or something," said Connaughton as she turned back to getting the room ready. "We haven't quite tweaked that all the way yet. We open in a week and a half. We work fast."
Editor's note: A previous version of this article referred to the name of Without a Cue incorrectly.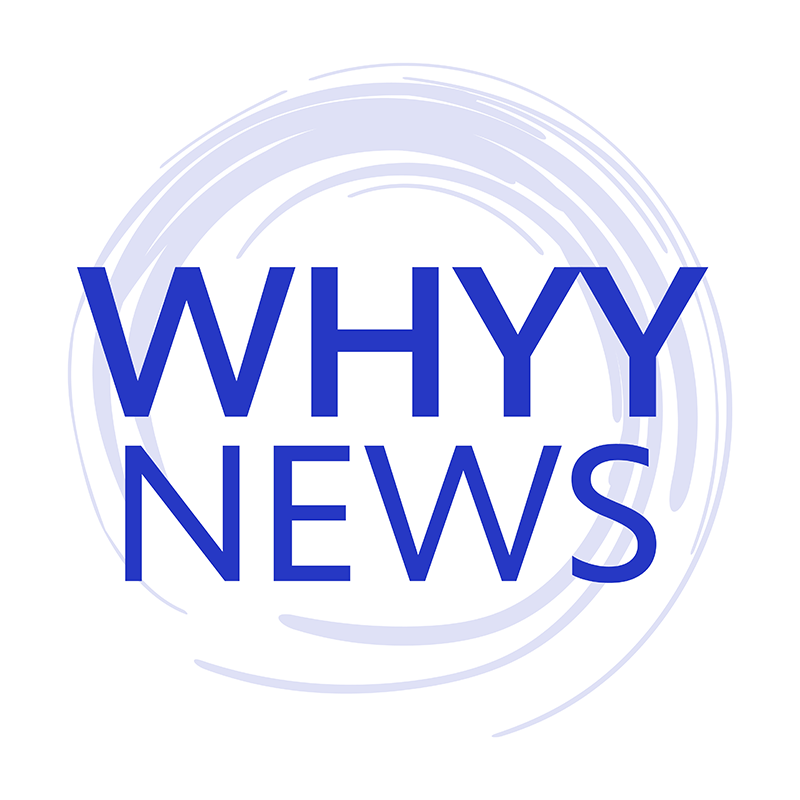 Get daily updates from WHYY News!
WHYY is your source for fact-based, in-depth journalism and information. As a nonprofit organization, we rely on financial support from readers like you. Please give today.