After 164 years, descendants of Frederick Douglass and John Brown finally meet
The great-great-grandsons of Frederick Douglass and John Brown rendezvous in Philadelphia at a play about their ancestors.
Two direct descendants of prominent figures of United States history — Frederick Douglass and John Brown — met in Philadelphia for the first time at a hip hop play featuring their ancestors.
Brian Evans, a semiconductor scientist from Rhode Island, and Kevin Douglass Greene, a retired Army veteran who is now a human resource specialist in Tennessee, are respectively great-great-grandsons of Brown and Douglass.
The two historic figures knew each other very well and were both committed to the emancipation and betterment of African Americans: Douglass through fiery speeches and writings for which he is still revered to this day, and Brown through a violent uprising at Harper's Ferry in Virginia which ultimately got him executed.
Brown and Douglass met for the last time in 1859, when Brown tried to enroll Douglass into supporting the planned attack on Harper's Ferry. Since then, for 164 years, Evans said no direct blood descendants of the two families had ever come together, until Thursday at the Venice Island Performing Arts Center in Manayunk.
Evans has been researching and writing about his ancestor and the relationship with Douglass, which he calls "incredible."
"Especially incredible at that particular period of time," Evans said. "These are two people who were, quite frankly, very much like brothers."
Greene and Evans came together to see "Forgotten Founding Fathers," a play by New Freedom Theatre using hip hop and dance to teach audiences about Black historical figures, including Douglass. It also features raps by people like Crispus Attucks, the first man killed during the Revolutionary War; Phillis Wheatley, the first Black poet to publish a book; and Wentworth Cheswell who, like Paul Revere, rode his horse through Boston warning residents of a pending British attack.
This week has been dubbed Frederick Douglass Week by Hands Across Philadelphia, a nonprofit leveraging education and activism to curb gun violence. It invited Greene to speak in various places around Philadelphia, including the performance at Venice Island.
The CEO of New Freedom Theatre, rapper and playwright Karl "Dice Raw" Jenkins, saw an opportunity: He brought Evans down from Rhode Island to create a historic moment between the two men onstage before the 12 p.m. matinee performance.
Douglass had given Brown a pocket watch, which Brown was wearing when he was executed in 1857 for the raid on Harper's Ferry. Afterwards the Brown family retrieved the watch and other objects that had been on Brown's body.
That watch stayed in the family for 164 years, and is now in Evans' possession. He brought it to the stage to complete the circle: putting the watch back in the hands of Douglass' descendant. However, the watch was not a gift: Evans said he is looking to have it accepted by a museum.
Evans had never before appeared publicly as the descendant of John Brown, but has done some research and writing toward putting Brown in a more positive historical light. He said some members of his own family have distanced themselves from the family ancestor legacy.
"That quote-unquote 'lunacy' that was depicted in Brown, to straighten that out," he said. "My opinions have changed over the years considerably through scholarship and reading a lot of the stuff that is out there. I found that it was fallacious in a lot of ways. I wanted to start correcting that."
Greene has done a fair share of public speaking as a descendant of Douglass, but said he came to it relatively recently. He said he grew up using the name "Kevin Greene," only bringing out his middle name "Douglass" later in life.
"In retrospect, I always appreciated being able to grow up under my own identity," he said. "As you mature you figure out, 'Hey, how does my lineage benefit other people?' That's when I decided to go out as a Kevin Douglass Greene and start doing things so people can learn."
Greene occasionally participates in his family's non-profit company, the Frederick Douglass Family Initiatives, which supports racial equity efforts. It's run by Greene's cousin, Kenneth Moore, Jr.
"That's basically his full-time job, representing the family organizations," Greene said. "So he does a lot more than I do."
Greene said plays like "Forgotten Founding Fathers," which use contemporary mediums of rap and hip hop dance to portray historical figures, is an effective way to share the story of his ancestor, who was wise to modern ways of communicating.
"Douglass was one of the most photographed people in the world during his time. He knew the importance of that medium," Greene said. "I've seen different murals, I've seen them with Douglass in tennis shoes and stuff but it captures the attention of people, and then they're, like, 'Who's that? It's Frederick Douglass. Who's Frederick Douglass?' And then that takes him down another road."
Jenkins took over as CEO of New Freedom Theatre two years ago, after it suffered a devastating flood in 2018 from which it has yet to recover. The building has not hosted a performance since then. Jenkins has a vision to not just to repair the building but completely renovate and repurpose it, the details of which are not available.
"I want to tell you who the partners are, but I can't," Jenkins said. "I just want to just say, 'Yes, we got them!' But I can't say."
In the meantime, Jenkins said he altered the mission of the company to focus on plays that teach Black history. He has ushered in several productions, including "Forgotten Founding Fathers," that can be easily and cheaply staged by the company on any stage, just about anywhere.
"Low tech, high impact. It just makes sense, especially for what we're doing," he said. "Keep it bare bones and strong and clean."
The final performances of "Forgotten Founding Fathers" at the Venice Island Performing Arts Center will happen on Friday, Feb. 17. Jenkins said the piece is constantly being tweaked as it develops and tours, and that John Brown might make an appearance in future shows.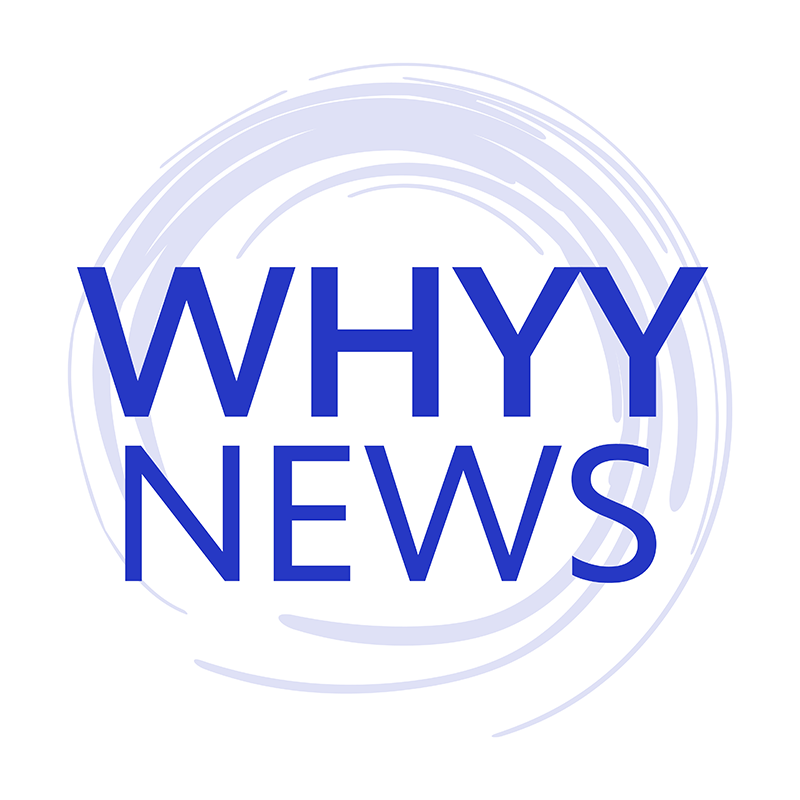 Get daily updates from WHYY News!
WHYY is your source for fact-based, in-depth journalism and information. As a nonprofit organization, we rely on financial support from readers like you. Please give today.