Murder-for-hire plot revealed in Philadelphia
An arrest has been made in Philadelphia in an alleged murder-for-hire plot.
Darnell Jackson also known as "Major Change" is accused of trying to hire someone to kill an enemy over a drug issue, says Acting U.S. Attorney for the Eastern District of Pennsylvania Jennifer Arbittier Williams.
"The government alleges on July 19, just one week ago, Jackson told another individual he was willing to pay $5,000 to have someone murdered and he allegedly sent a photo of the person to this other individual."
After being told that the murder was committed, Arbittier Williams says Jackson went to meet the person who allegedly committed the killing.
"When law enforcement officers pulled him over minutes later, they found him with nowhere near $5,000, but they did find him with a loaded Glock-style, personally manufactured weapon, also known as a ghost gun."
Because Jackson has previously been convicted of a felony, his possession of the gun and ammunition will add to his sentence if he is convicted.
The criminal complaint also goes on to say that Jackson was also seeking out people close to the intended murder victim for additional retribution.
Inspector Frank Vanore of the Philadelphia Police Department says the gun is one of 300 untraceable "ghost guns" PPD has taken off the streets. These types of guns are assembled from parts and made without serial numbers.
"They are all crime guns from our investigations.  A lot of times we don't find the guns, but we find the kits [used to make the guns]. There's nothing illegal about [the kits]. The problem is when they are apart, the legality of the pieces is not something we can always take action with.  It's very difficult to get them together when they are a firearm. We are charging in a number of cases. They are well over 300 of our over 3,400 crime guns."
Jackson is facing additional charges.  Arbittier Williams says "in addition to being charged in the federal murder-for-hire case, he is being charged with being a felon in unlawful possession of ammunition, so while he thought having a ghost gun protected him from prosecution, he is not because having the ammunition is prosecutable."
She also added this is part of a joint effort between the city and federal authorities to cut down on the amount of violence in the city, giving a stern warning, "If you are thinking about committing an act of gun violence in the Eastern District of Pennsylvania, I am talking to you. Don't do it. If you do, we will find you. We will put all of our resources and skill and hard work towards taking you off the street and proving our case and you will find yourself in prison, potentially for decades."
Officials say the arrest is just the beginning of an all-out effort known as "All Hands on Deck" designed to stop the shootings and killings in the city.
FBI Special Agent-in-Charge James Christie says the arrest of Jackson came as part of an investigation into drug activity in Southwest Philadelphia under an effort designed to cut down on the violence in Philadelphia.
"We're collaborating with the homicide division of the Philadelphia Police Department. I don't know the exact number, but we apprehended multiple homicide fugitives, carjacking, Hobbs Act Robbery, and drug trafficking indictments."
Christie says the information leading to the arrest came from the Safe Streets Gang Task Force.
"The number one priority for the FBI is the protection of human life. We refuse to cede this city to criminals who believe solving a problem means pulling a trigger and using violence."
Christie says the "All Hands On Deck" initiative is producing results, and is ongoing, with more results that will be seen in the weeks and months to come.
The intended victim is safe, says Christie, and the mastermind of the crime is behind bars.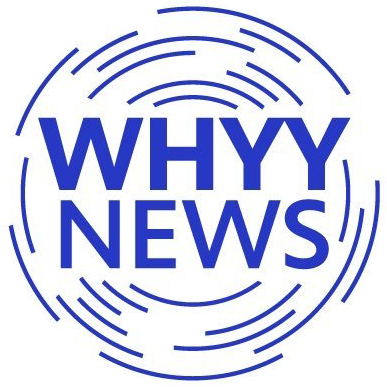 Get daily updates from WHYY News!