More free time, more stress: The pandemic is boosting the risk of childhood obesity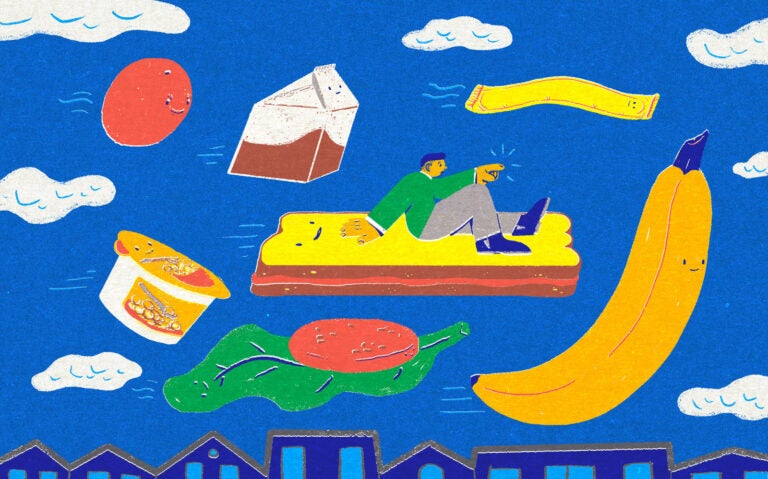 Every morning, Zulma Guzman's three children wake up at 7:30 and roll out of bed. They shuffle downstairs to the kitchen of their Southwest Philadelphia home, where a traditional Central American breakfast of eggs, beans, cheese, crema and tortillas awaits them. They scarf it down quickly, before virtual classes begin.
Then, Guzman said, it's usually only a matter of minutes until at least one of them wanders back down to graze a bit in the kitchen. They grab a cookie or a carton of milk and bring it back up to their rooms, where they sit in front of their laptops, nibble on their snacks, and sit some more.
"It's making them gain weight, and it's just making them feel like eating more," Guzman, who is originally from El Salvador, said in Spanish of virtual learning. She tries to cook healthy meals, she said, but she also has to juggle cleaning houses, taking her kids — ages 9, 12, and 14 — to medical appointments and helping neighbors whose English isn't great navigate schooling for their children.
"If I have time to buy vegetables, I probably don't have time to cook them," Guzman said. She's more likely to buy hot dogs or microwavable hamburgers in a pinch to make sure she has food on the table for her family, she said.
One of the biggest risk factors for childhood obesity is economic insecurity. As the coronavirus pandemic puts more people out of work, the financial pressure mounts for families who are already struggling. Combine that with lack of structure, physical activity, and access to reliable school meals, and you get the perfect conditions for childhood obesity rates to soar.
Nationally, about 1 in 6 children ages 10 to 17 experience obesity, and rates are nearly twice as high for Black and Latino kids than for white kids.  According to a new report from the Robert Wood Johnson Foundation, rates in Pennsylvania and New Jersey fall just below the national average, while Delaware ranks right above: 16% of children there are obese.
"For us, that's way too high a number," said Giridhar Mallya, senior policy officer at the Robert Wood Johnson Foundation.
The report doesn't capture any change in obesity rates since the pandemic began, but Mallya said the circumstances that Guzman and other low-income families find themselves in would logically exacerbate the problem.
"We see that for families who are struggling financially, they often live in communities that are under-resourced and under-invested in," said Mallya. "Disinvestment leads to less access to well-maintained parks and playgrounds, and less availability of grocery stores that carry the full spectrum of foods."
In May of this year, more than 1 in 5 adults living with children reported that their households had faced food insecurity in the prior month.
Pragmatic solutions
In the first month or so of the pandemic, Dr. Saba Khan saw a trend she hoped might stick: Families were slowing down. They had time to make meals together instead of grabbing fast food on the run. They went on evening walks together.
As routines and structure slipped away, though, Khan, a primary care doctor and attending pediatrician at Children's Hospital of Philadelphia, soon started to hear from families that their children were gaining weight.
"There was in many ways more free time, and yet there was more stress," said Khan, who also manages the Healthy Weight Program for obesity prevention and management at CHOP. "Things that we were maybe using as treats, we're now treating ourselves a lot more."
Khan suggested parents lead by example and admit if they are having trouble keeping snacks to a minimum, too, so families can plan solutions together. She said she's heard from families who schedule snack and meal times as a unit, and even create "open hours" for the kitchen to prevent aimless and unnecessary snacking.
After Guzman noticed her middle son was gaining weight, she brought him to a doctor. At the nutritionist's recommendation, Guzman started cutting out either the crema or the cheese in breakfasts; if she was serving rice with meat for dinner, she'd hold off on the tortillas. She stopped keeping soda or sugary juice around the house, so that when her kids inevitably start eating out of boredom, their options are healthier.
She started fixing smaller portions for each meal. And she tries to make time to cook at least one healthy dinner, like chicken stew or fresh fish, for the whole family each week.
Just last week, space opened up at one of Philadelphia's access centers for supervised digital learning and activities, and one of her sons has started going each day, which she said is a huge help. The others are still at home.
Policy solutions
In response to such dire circumstances for food-insecure families, some government pandemic interventions have opened the door to increasing healthy food access for poor families.
Research shows that increased access to food assistance benefits like SNAP and WIC decreases obesity rates in children. So does improving the nutritional requirements for those programs.
The federal CARES Act has made it easier for some families to access benefits by eliminating work requirements and increasing funding for SNAP. It also got rid of re-enrollment procedures that required families to certify and recertify for the program.
Khan and Mallya said that those pandemic-specific expansions should continue, but that more is still needed.
For instance, it wasn't until June that SNAP enrollees in Pennsylvania were permitted to use their benefits to buy food online. Until then, the benefits had to be used in person, at the store. They are now approved for online use at Walmart, ShopRite, Fresh Grocer and Amazon.
'Time to break the cycle'
In what amounts to a cruel negative feedback loop, obesity is not only exacerbated by the coronavirus pandemic, but being obese also makes contracting the virus much more likely to be serious. Emerging research links obesity with increased risk of severe illness from COVID-19. While hospitalizations for children with COVID are relatively rare, among those who are hospitalized nearly 40% are obese.
Experts have also speculated that the impact of obesity on the immune system could mean that a COVID-19 vaccine may be less effective for people with higher body weights.
In addition to being a risk factor for more serious COVID-19, obesity in children can lead to early-onset diabetes and orthopedic and joint problems, as well as stigma and bullying. Childhood obesity makes it more likely that someone will be obese as an adult, which comes hand in hand with other health concerns, such as heart disease, diabetes and stroke.
Khan said that's why it's imperative to break the cycle now.
"This is something we are hoping we can start to address front and center, [so it] doesn't result in us saying this particular 6-7 months, or whatever it ends up being, is going to have an impact on obesity rates," she said. "I think now it's time to break the cycle, as we see this isn't a temporary situation."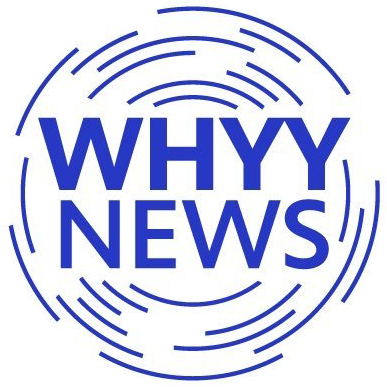 Get daily updates from WHYY News!