Who's running for Montgomery County Commissioner? A procrastinator's guide to the candidates
All three county commissioner seats are open in a crowded race. Here's a look at the eight candidates and their priorities.
Listen
1:43
What questions do you have about the 2023 elections? What major issues do you want candidates to address? Let us know.
The May 16 primary election is around the corner, and Montgomery County is facing a leadership shakeup. All three county commissioner seats are on the ballot — and this year's race is crowded, with eight candidates in contention.
The primary could change the course of county leadership. The Democratic party only endorsed one candidate — leaving an opportunity for more challengers. The result is the most crowded race for Democrats since the party took control of county government in 2012.
There are five Democrats and three Republicans running, but only two from each party will survive the primaries and make it to the November general election.
Commissioner Chair Val Arkoosh resigned in January to join Governor Josh Shapiro's administration, and Democrat Ken Lawrence Jr. is not seeking reelection. Republican Joe Gale is the sole incumbent, running for a third term.
The race has been full of drama. Montgomery County Democratic Committee leaders wanted to endorse both State Rep. Tim Briggs (to succeed Lawrence), and Jamila Winder (who replaced Arkoosh). But a majority of committee members voted to only endorse Winder, and — opposing Briggs — hold an "open primary" for the other seat instead of endorsing a second candidate. As the Philadelphia Inquirer reports, this primary will test the county's "political machine" and "pay to play culture." 
Briggs then dropped out, leaving five Democrats on the ballot: Tanya Bamford, Kimberly Koch, Neil Makhija, Noah Marlier, and Jamila Winder.
Gale is running against two other candidates, running mates Tom DiBello and Liz Ferry.
Montgomery County is Pennsylvania's third largest, and plays a key role in state and federal elections. Commissioners will have to address the county's affordable housing crisis, as well as economic hurdles left from the pandemic.
---
Democrats
Tanya Bamford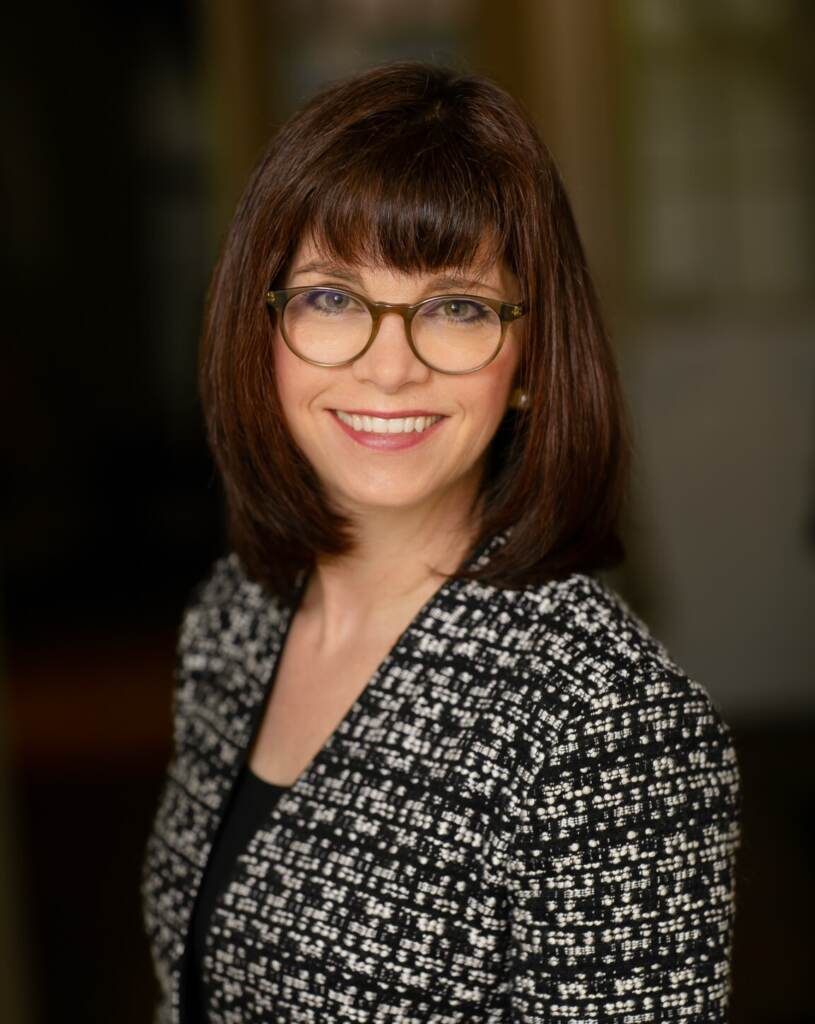 Tanya Bamford, 54, is a marketing executive for R/A Marketing and township supervisor in Montgomery Township. In 2017 she was the first Democrat elected to the board; in 2020 was elected as board chair.
Bamford says she's proud of keeping Montgomery Township operational through the COVID-19 pandemic and being "proactive" in their communication — like facilitating virtual town halls for residents. She also passed a municipal ordinance establishing a Human Relations Commission.
One of Bamford's top priorities is the recruitment and retention of county employees by raising salaries and improving office culture. (Montgomery County currently has a staffing shortage.)
Bamford also wants to assist municipalities in their efforts to build affordable housing and says she would be a vocal advocate, helping them educate residents by centering the narratives of impacted communities.
"If you flip the script a little bit and focus on the actual people that are being impacted, that becomes more meaningful and hopefully will lead to people changing their thinking," Bamford said.
Her other priorities include growing mental health services, addressing infrastructure needs, and increasing information accessibility.
→ Endorsements: State Representative Melissa Cerrato, Lansdale Mayor Gerry Herbert, Montgomery Township Board Chairwoman Candyce Chimera
Kimberly Koch
Kimberly Koch, 40, is a public school teacher and the vice chair of the Whitpain Township Board of Supervisors. She's been an English teacher for 19 years and has a degree in African American literature. She and Jamila Winder are running mates.
Koch was elected in 2019 and was chair in 2022. She says her work in Whitpain has included "one of the most progressive agendas in the county." She passed an ordinance to protect people providing or receiving abortions from prosecution following the overturn of Roe v. Wade, established a Human Relations Commission, passed an anti-hate speech resolution, and preserved 63 acres of open space for a township park.
"I'm not afraid of standing up for people, for the rights of others, and protecting our most vulnerable," Koch said.
One of her top priorities is creating more affordable housing. She says she will seek grants to fund housing programs and be a liaison between the county and local municipalities. "Are you getting heat for putting affordable housing? Then I'm going to show up at your meeting, and I'm going to support you," Koch said.
She also wants to prioritize the hiring and retention of county employees by raising wages and offering childcare. Other priorities include addressing climate change and supporting businesses in the county.
→ Endorsements: Building and Construction Trades Council of Philadelphia, Montgomery County AFL-CIO Central Labor Council
Neil Makhija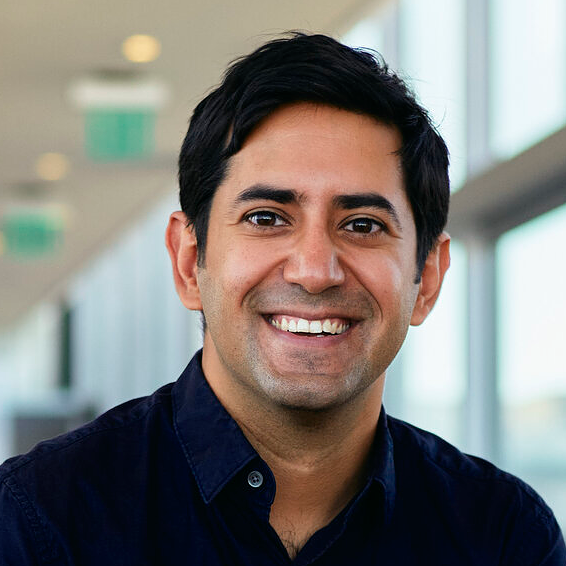 Neil Makhija, 36, is a lawyer, election law professor at the University of Pennsylvania, and civil and voting rights advocate from Lower Merion. He's worked in the White House and the U.S. Senate.
Makhija advised the Biden administration on civil and voting rights in 2021 and fought for the redrawing of Pennsylvania's state house maps in 2022. He is the Executive Director of IMPACT, a national South Asian civic and political organization. He helped elect candidates of color across the country and turned out Montgomery County voters for U.S. Senate races.
Makhija believes overseeing the board of elections is one of the most important roles for county commissioners. "[Republicans] have calculated that their path to power is disenfranchising people and trying to knock out mail in ballots," he said. "I'm going to make sure that we protect every single vote."
Other priorities for Makhija are addiction and mental health services, gun violence prevention, and affordable housing and homelessness. He represented Pennsylvania counties in litigation against drug companies "who peddled opioids and downplayed the risk of addiction for years," he said. He says he could make a meaningful impact on the local level as a commissioner to aid in addiction treatment and prevention.
Makhija wants to incentivize municipalities to build more affordable housing and inclusionary zoning and pull in federal and state funds to invest in housing infrastructure.
→ Endorsements: The Philadelphia Inquirer Editorial Board, U.S. Senator John Fetterman, 45th Pennsylvania Governor Ed Rendell
Noah Marlier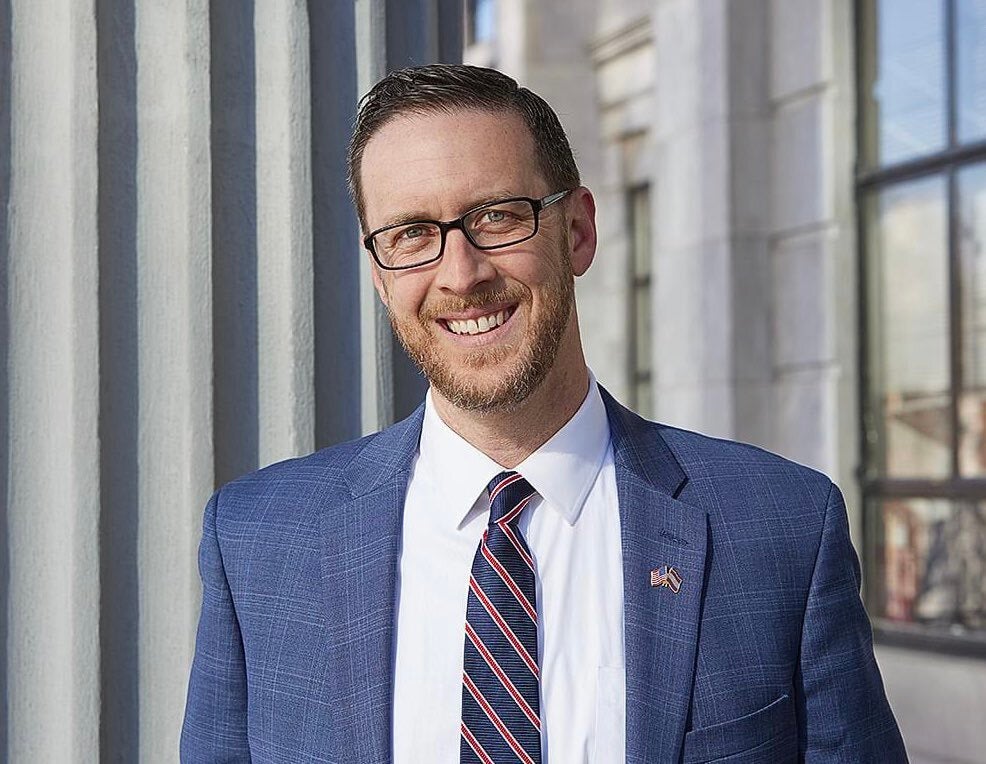 Noah Marlier, 42, is Montgomery County's prothonotary from Springfield Township. Before that, he was a Montgomery County public school teacher, a Montgomery County District Attorney, and a municipal attorney for several Montgomery County townships.
Marlier identifies as a proud liberal and progressive and says he brings institutional knowledge because of his deep Montgomery County roots and government experience. "I can step in on day one and hit the ground running," he said. "I know the county departments. I know the difference between Lower Moreland's issues and Lower Pottsgrove's issues…and everywhere in between."
In his three years as prothonotary, Marlier said he is "running the office more effectively and ethically" — like working with the county's Chief of Diversity, Equity, and Inclusion to overhaul hiring practices. He also opened an office for people to file their eviction appeals when the courthouse was closed due to the pandemic.
"That's the kind of progressive values I'm talking about — real action, and focusing on issues that disproportionately impact people that are most vulnerable," Marlier said.
Marlier says he wants to make a long-term plan to address the county's affordable housing crisis. This would include expanding the county's program that provides free legal services for people facing eviction (EPIC).
Marlier's other top priorities are criminal justice reform and addressing climate change. He'd like to expand county diversionary programs, including drug court, mental health court, and veterans' court.
→ Endorsements: The Philadelphia Inquirer Editorial Board, State Representatives Joe Ciresi and Nancy Guenst
Jamila Winder
Jamila Winder, 44, was appointed to fill Arkoosh's spot in January and became the first African American woman to serve as county commissioner. She's running alongside Koch.
Winder was an East Norriton Township Supervisor from 2020 to 2023, and was elected chair in 2023. She was director of the Norristown Area school board from 2017 to 2020, and runs the U.S. market for the German based education technology company Lecturio. 
Her future priorities include recruiting and retaining county employees by ensuring a livable wage, as well as enhancing programming to support seniors, those suffering from mental health and addiction challenges, homelessness, and children.
Winder wants to support solutions to homelessness and the housing crisis in municipalities across the county. "How do we ensure that there is affordable housing in every part of the county so that people, especially in underserved communities, can have access to great schools, great parks, an economy that's thriving," she said.
Winder said she wants diversity and equity to be "threaded throughout everything" she does — like in the county's efforts to help revitalize Norristown and Pottstown, and "making sure that first generation communities of color know about the greatness of our community college system."
Other priorities include preserving open space, expanding voting accessibility, equitable school funding, and protecting abortion rights.
→ Endorsements: The Montgomery County Democratic Committee, Building and Construction Trades Council of Philadelphia, Montgomery County AFL-CIO Central Labor Council
---
Republicans
Tom DiBello
Tom DiBello, 60, is a business owner, and served as a Spring Ford Area School board director and Limerick Township Supervisor. He's running alongside Liz Ferry, and hopes to take Republican majority control back.
He was supervisor from 2002 to 2004 and school board director from 2009 to 2021. According to his LinkedIn profile, he is the CEO of Meci Enterprises LLC, which buys and sells small businesses.
DiBello says he's worked in "corporate america" for 27 years. When asked about the kinds of businesses he owned, he declined to share details aside from them being in the "services, commercial, [and] construction" industries.
DiBello identifies as a "fiscal conservative," and says he is "pro-life," and supports the Second Amendment, free speech, and small government.
One of his biggest priorities is decreasing government spending. Dibello says that as a school board director, he helped reduce district debt by over $200 million. As commissioner, "you have to think like it's a business," DiBello said.
He also wants to reduce crime, and ensure election integrity — which he said means bringing back trust in the voting system. He wants to clean voter rolls, and to "revisit" the idea of drop boxes. "There's not much oversight when these ballots are being opened up and they're being counted," DiBello said.
→ Endorsements: The Philadelphia Inquirer Editorial Board, the Montgomery County Republican Party
Liz Ferry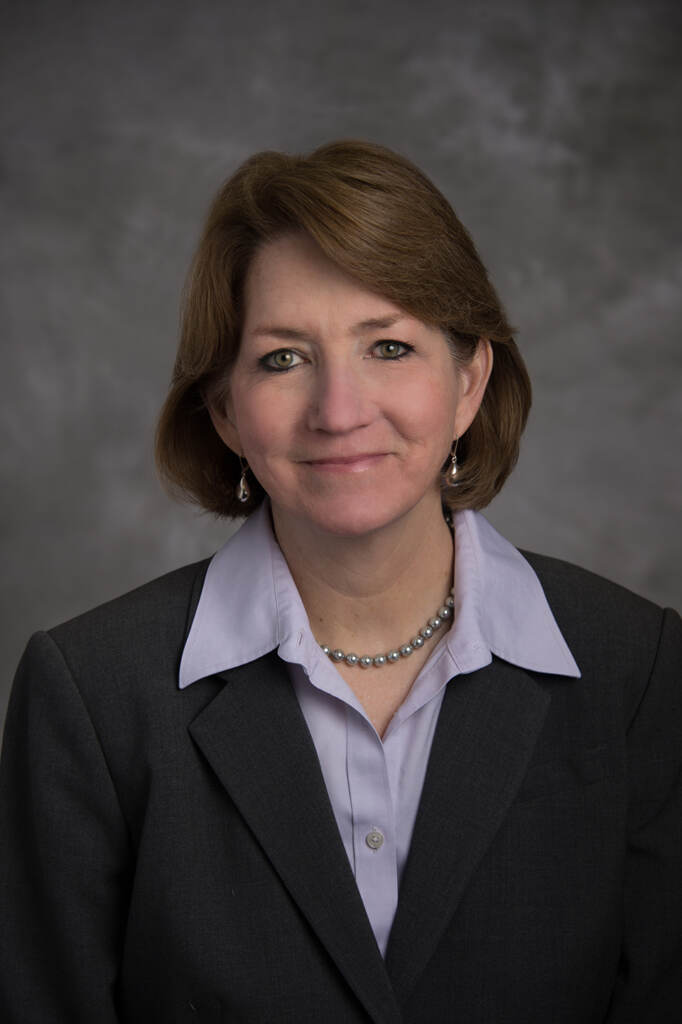 Liz Ferry, 58, is a commissioner for Upper Dublin Township and vice president for state legislative affairs at the Chamber of Commerce for Greater Philadelphia. She's running alongside DiBello.
Ferry served in Upper Dublin, where she resides, since 2016 and worked in State Senator Rob Wonderling's office. She also served on Montgomery County's Parks, Trails & Historic Sites Advisory Board and the county's transportation authority.
Ferry says she aims to keep taxes down and limit government spending. "How can we reduce expenses? How can we do something better, how can we innovate?" Ferry said. She says that in the last two years, she's helped pass no tax increase budgets in Upper Dublin.
According to Ferry, the county pays too much in interest on its debt and that money "could be better utilized for programs in service of residents." She is also against the county's spending on its $415 million new courthouse.
Her other priorities include: Reducing crime, preserving open spaces, increasing government transparency, modernizing transportation infrastructure, and attracting businesses.
Ferry said she'd like commissioners' meetings to happen in the evening instead of the morning, and to occur across the county — rotating between different municipalities to increase residents' participation.
→ Endorsements: The Philadelphia Inquirer Editorial Board, the Montgomery County Republican Party, retired Montgomery County Commissioner Rick Buckman
Joe Gale
Joe Gale, 33, of Plymouth Meeting, has served as the minority Republican Montgomery County commissioner since 2015 and is vying for his third term. He has separated himself from the county GOP and has never been endorsed by the party. He identifies as a "watchdog" for residents "who feel disenfranchised by the stranglehold of big spending, far-left Democrats."
When asked about his key priorities, Gale reiterated his commitment to fighting "wasteful spending" and higher taxes. Gale voted against increasing wages for county officials as well as the county courthouse renovation, which he describes as an "outlandish" expenditure.
Gale said he hopes to continue representing residents even on the "most controversial issues"  — from "law and order" and "personal liberty in the face of Covid-19 totalitarian overreach" to "defending the innocent unborn." He also said he would like to continue his effort to "restore election integrity." As commissioner he opposed mail-in ballot drop boxes and all contracts related to mail-in voting and the mail-in ballot counting center.
Gale turned down an interview request but responded to WHYY News' questions via email.
→ Endorsements: East Greenville Borough Councilman Doug Criddle, former Conshohocken Mayor Bob Frost, former Lansdale Mayor Andy Szekeley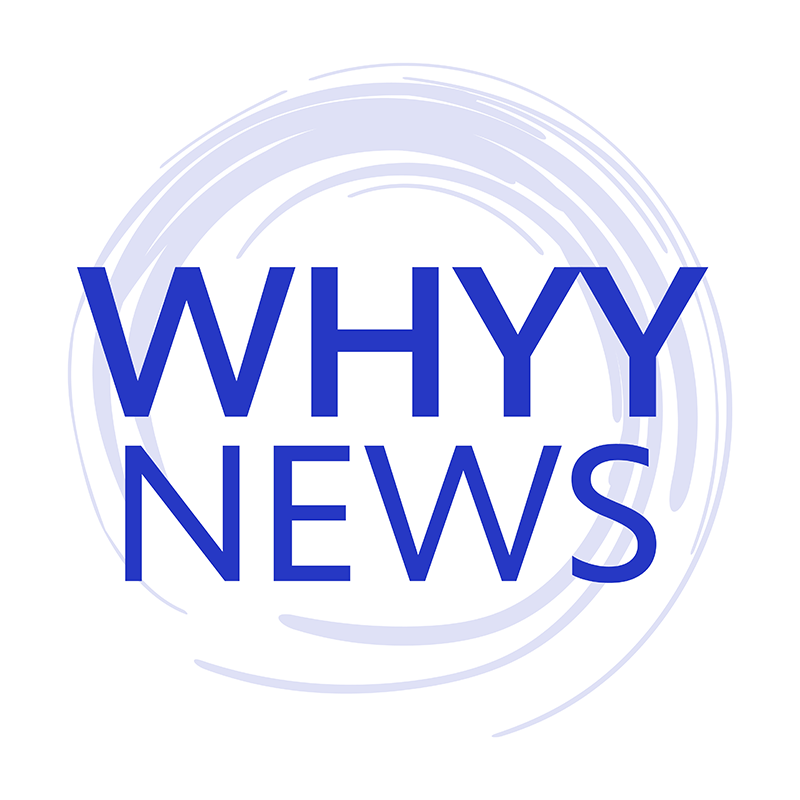 Get daily updates from WHYY News!
WHYY is your source for fact-based, in-depth journalism and information. As a nonprofit organization, we rely on financial support from readers like you. Please give today.