Montgomery County is holding a free name change clinic to help trans and nonbinary residents
The registration deadline is Monday for LGBTQ residents in Montgomery County to take advantage of a free legal name change clinic on Oct. 15.
Montgomery County is offering a free clinic with pro-bono lawyers to assist in legal name changes. The clinic is Montgomery County's first — meant to help members of the transgender, non-binary, and gender nonconforming communities in what is normally a complex, expensive, and taxing process.
The clinic will be over Zoom, on Saturday, Oct. 15 from 9 a.m. to 12 p.m. for residents 18 years old or over. The registration deadline is Monday, Oct. 3. Each participant will be in their own private "breakout room" and assigned a lawyer. The volunteer lawyers have all been through a sensitivity training around the name change process for LGBTQ people.
The lawyers will assist participants with the necessary paperwork, help them prepare for court appearances, and answer any other questions about the process. The county is also waiving the name change petition filing fee for all clinic participants.
Noah Marlier, the Montgomery County prothonotary, initiated the clinic in partnership with the Montgomery County Bar Association.
"For me, it's a priority to fight for people that have been historically marginalized, that have been far too long ignored, far too long discriminated against," Marlier said.
Changing names is usually a difficult and time-consuming process in Pennsylvania, and particularly costly for transgender and gender nonconforming people. That's why the LGBTQ+ Equality Caucus released a package of bills in January aimed at simplifying the procedure.
In addition to the cost of the petition filed with the Montgomery County Prothonotary Office, those seeking to change their name need to get fingerprinted, which can be done in some local businesses or at the police station for $10 – $30. They are required to appear in the court of common pleas and publish their name change in two separate publications, a local newspaper and the county law journal. Marlier says this can be intimidating and dangerous.
"You're outing yourself to the world, that you're changing your name and that you might be transitioning," Marlier said. "You are putting yourself out to the world, to a world that sometimes is cruel and violent towards people in the transgender community."
So the pro-bono clinic is meant to lower some of these barriers. Residents can also get help with an appeal to the court to avoid a name change publication in the paper. According to Marlier, his office had a backlog of over 100 name change petitions after the county courts shut down in March 2020 due to the COVID-19 pandemic. A similar backlog was seen in Philadelphia, which was a blow to the LGBTQ community — putting the brakes on a process that is vital for many.
The Eastern Pennsylvania Trans Equity Project also supports transgender residents from Montgomery, Bucks, Chester, and Delaware counties with name changes and gender markers. They offer mentoring, paperwork help, and financial assistance. Residents of Montgomery, Bucks, Chester, and Delaware counties can also call Legal Aid of Southeastern Pennsylvania for assistance. If they financially qualify, they can be paired with a pro-bono attorney. Montco was inspired by the Philadelphia Bar Association which has organized a few pro-bono name change clinics.
The Eastern Pa. Trans Equity Project is also holding a name change workshop on Oct. 18 for trans folks.
Corinne Goodwin, executive director of the Eastern Pa. Trans Equity Project, said a legal name is a huge weight lifted off the shoulders of transgender people.
Goodwin said on average across Southeastern Pennsylvania, the name change process takes around 90 days, and hiring an attorney "can cost upwards of $2,000." Depending on the county, publishing name changes in the county law journal can cost between $200 and $600. So financial barriers are "burdensome," she said.
Goodwin said often their participants "feel that they wouldn't have ever been able to get this done had they not received our help."
Once the name change process is complete, people can change their driver's license, social security card, passport, birth certificate, and all the other places their name appears.
Having all those forms of identification accurately reflect a person's correct name, gender identity and presentation makes entering and navigating spaces easier and safer, Goodwin explained. Being outed or misidentified by their deadname, a name given at birth that can differ from their gender presentation, can lead to harassment, discrimination, and violence, said Goodwin. And being deadnamed can fuel depression and suicidal thoughts.
In all the instances where an I.D. is used, Goodwin said, fear is often present if the I.D. does not reflect a person's gender expression.
It happens when applying for housing. "In the state of Pennsylvania, there are no protections statewide that protect LGBTQ people, specifically transgender or gender expansive people, from discrimination in housing," Goodwin said. "And so you can have a landlord, you apply, you look like a Joanne, but maybe your legal name is Joe and you become discriminated against because they don't want that kind of person in their housing."
Instances like walking into a bar and handing your driver's license to a bartender is anxiety-inducing — something that those who identify with the gender they were assigned at birth may not be aware of, Goodwin said.
"You don't even think about it as a cisgender person. You pull out your driver's license, you show it to a bartender, you don't even think about it," Goodwin said. "Every time a transgender person does that, our heart skips a beat, our stress level goes up. And to have that go away or get better is an amazing feeling."
Marlier said the county will hold more name change clinics in the future. He said he hopes to shed light on the difficulty of the process in Pennsylvania to eventually bring about systemic change.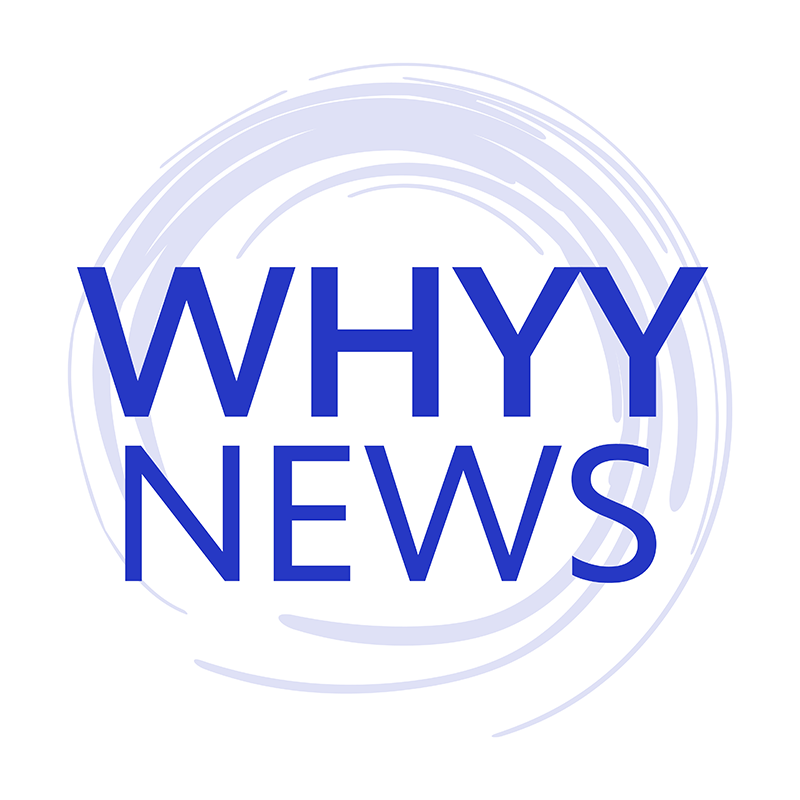 Get daily updates from WHYY News!
WHYY is your source for fact-based, in-depth journalism and information. As a nonprofit organization, we rely on financial support from readers like you. Please give today.