Millsboro rescue squad misused $120,000, Delaware audit says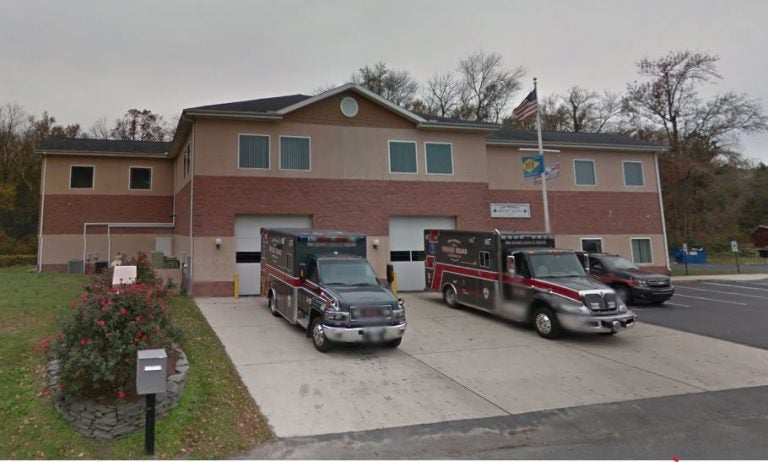 A volunteer rescue squad company in southern Delaware misused more than $100,000 over five years, according to a state official.
Members of the Mid Sussex Rescue Squad in Millsboro misappropriated $119,877 between 2011 and 2016, said state auditor Thomas Wagner.
"I think they would have not had a lot of these issues had they contracted out [accounting] services and had a good set of internal controls," Wagner said.
"You had four family members who were key officials in this organization," he said. "That's fine for a family business, but when you're dealing with nonprofits and citizens' money who donate to these, having too many family members involved can be a major red flag and have potential for problems in lack of real oversight."
The rescue squad's former treasurer, who allegedly withdrew $112,645 from the organization's bank accounts, repaid the company $109,630, according to the audit report.
The investigation found that additional money from the organization was used to cover personal needs, including utility accounts of the former treasurer and the president — who were married at the time — and a personal auto loan account in the president's name.
One $5,000 check was signed and made out to the former treasurer, who was an authorized signer on all of the squad's bank accounts and maintained the financial records with no oversight from the board, according to the audit report.
Another employee allegedly added employees' family members to the health insurance benefit plan, despite the company's policy of limited coverage to employees.
The investigation attributed the misappropriations to a lack of policies and procedures, a segregation of duties and financial oversight — in part due to the organization's small size.
"The squad could not provide any written policies and procedures for financial processes," said the report.
"The majority of cancelled checks contained two signatures; however, we observed 40 instances where one or no signature was on the cancelled check … [The audit] found several instances throughout the years of review where the check signer's signature appeared to differ from the signature card submitted with the bank."
The squad is primarily managed by close family and friends; on multiple occasions, checks were signed by the payee's family member.
"The close personal relationships within the board also created conflicts of interest, as well as the omission of arms-length transactions," the report concluded.
Attorney takes issue with report
The squad didn't immediately respond to a request for comment.
In a letter responding to the report, an attorney representing the rescue squad said leaders were concerned that a "non-carefully worded report would undermine public conference [sic] in this very important public safety entity" as the only ambulance service functioning in the area.
The squad contends several items listed as "withdrawals" were actually certified transfers. For instance, the attorney stated, funds used for the president's auto loan was approved by the board. The president didn't know his soon-to-be ex had failed to make monthly payments until his vehicle was deactivated, according to the attorney. In order for him to get to and from work, the board agreed to make a one-time "emergency" payment to get the vehicle operational again.
The attorney's letter stated the "malfeasance of the former treasurer was part of a larger, complicated scheme intended to defraud" the department. Rather than prosecute, the squad decided to enter an agreement to receive repayments.
Further, according to the attorney, the squad reported the matter, cooperated with the auditor's investigation, and complied with the auditor's recommendations.
The auditor's office stands by the report's accuracy.
Oversight task force appointed
This is not the first time a small emergency operation in Delaware has been accused of misappropriating funds.
In 2016, a task force began meetings in an effort to prevent embezzlement at volunteer emergency departments, after hundreds of thousands of dollars disappeared from volunteer fire companies.
A former treasurer of the Millville Volunteer Fire Company was indicted that year for one count of theft of more than $100,000, which he allegedly used for high-price personal purchases.
Two years earlier, the Marydel Volunteer Fire Company's president and treasurer, who were married, also were accused of questionable spending of thousands of dollars.
"You need people there for cross checks and double checks. One of the things I've recommended to a lot of nonprofits, a lot of small communities, smaller fire departments, is accounting firms that provide these types of services, and they're relatively inexpensive and you can resolve a lot of your accounting problems," Wagner said.
"A lot of nonprofits are focused on what their mission at hand is and don't always necessarily say, 'On the board, we need people with diverse backgrounds in terms of their job skill sets.' A lot of times you'll have boards, and there's really no one there with a lot of management experience or financial experience or legal experience."
The task force released its report last year, which compiles best practices and a guideline for maintaining proper financial management. The report also recommended strengthening the State Fire Prevention Commission's role in monitoring volunteer fire and ambulance departments.
Last month, the General Assembly passed legislation that gives the commission the authority to ensure volunteer fire and ambulance companies complete their audit requirements and maintain fiscal responsibility. If a company fails to comply with audit requirements, the commission can require the state treasurer withhold grant-in-aid funds from the offending company. Organizations failing to comply with regulations may also face a civil penalty.
"Most of these departments don't have issues or problems whatsoever. It is a relatively small set where there are some financial issues. The Delaware Volunteer Firefighters association are very good at self-policing themselves, finding their problems and getting everybody on board. But there are still some companies, and part of it is there's a mindset of, 'We're running the fire companies similar to how we ran it 10 years ago.' In today's world, if you're running a million or two million dollar operation you just can't operate the same way you operated 10 or 15 years ago," Wagner said.
"If you didn't have your audits done, which are required, you had a fine to be paid. In some cases, the fire companies said, 'Look, the fine is cheaper than having the audit done, so we're just going to pay the fine.' We're not going to allow that in the future, and everybody's on board. You can't say we won't have a problem again in the future, because that's something no one can guarantee, but we want to do our best to make sure we don't have a problem in the future."