Middle Schooled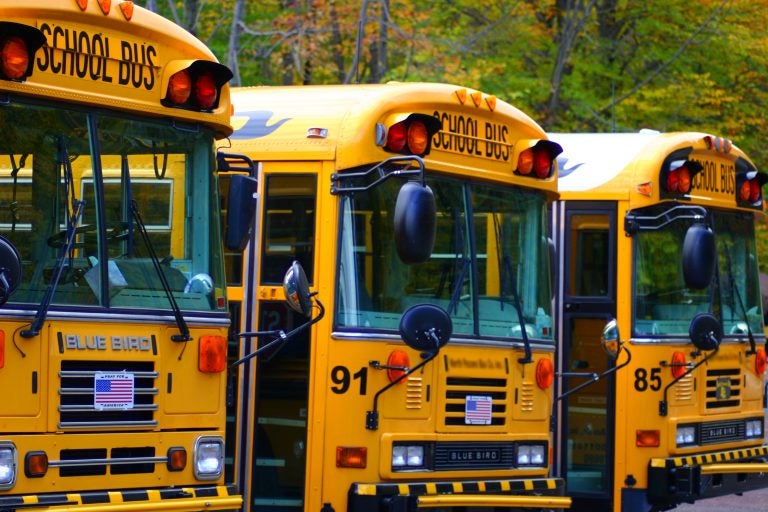 Andy Mullen, a Radnor resident who has been both a middle school and high school counselor for the past 16 years in the Tredyffrin/Easttown School District, just published Middle Schooled: Parenting Tips and Reminders to Keep You Smiling, a compilation of first-hand observations, insights, and advice for parents of middle school students. The book presents chapters organized by month and topic based on weekly e-mail messages Mullen has shared with parents over the years.
As a mom raising a middle-schooler myself, I was eager to read Mullen's wisdom and really appreciated his funny, practical, even-handed take on raising kids during what can be the toughest adolescent years. I had the chance to ask Mullen to share more about his inspiration for the book and his tips for those of us who are currently in the middle school trenches with our kids.
GKM: I love the humor in your writing–you so playfully capture the absurdity and contradictions of parenting an adolescent. How has humor helped you professionally to work with/relate to teens? Does it work with your own kids?
AM: Thank you!  I use humor every day in my interactions with students.  Using humor, laughing and joking around with students on a day to day basis creates a comfortable environment and helps builds rapport that encourages them to seek me out when they need something.  Middle school kids typically don't respond well to overly serious adults.  I don't think I do either!  When a student is sad, wants to talk or needs help, if their first reaction is to come and see me, I know I am doing something right.  Humor is a valuable tool in establishing a trusting, open relationship with students which are essential components to being an effective school counselor.
Yes, it does work with my own kids.  We all constantly joke around in my house.  We tease and make fun of each other and ourselves, but in a good natured, kind way that is fun for everyone.  I might use humor to diffuse a situation or just to make my kids laugh.  I think they enjoy spending time with me and my wife because of it.  Goofing around and having fun with my kids is very high on my to-do list each and every day!
GKM: There are so many books on parenting babies but way fewer guides to middle school students–yet, it's equally unknown territory. How do you hope your book will help parents who are struggling?
AM: I hope parents read Middle Schooled and realize they are not alone and that most parents with children in middle school are going through similar situations.  I hope they realize how fleeting this time is with their children and the importance of slowing down and simply spending time with their kids.  You only get one go at this, so make the best of it.  I hope reading Middle Schooled helps parents to see the absurdity of their kids' behavior, so they smile and laugh rather than cry.  If parents can understand or remember what it is like to be a middle schooler, they will be better at helping their child through this difficult and confusing time.  I really hope that by reading Middle Schooled parents feel rejuvenated, and get a few good laughs and a lot of helpful advice.
GKM:  You are very clear that peer relationships are developmentally very important to kids in middle school–but also caution parents that kids may act differently when in a peer group. How do you balance letting your kids choose their own friend with concerns about peers?
AM: Friends are the best and the worst for kids in middle school.  Helping your children navigate through the fluid and ever-changing river of social obstacles can be difficult.  By the time children are in middle school, they typically understand what their family expects regarding behavior and their moral compass is somewhat set. Hopefully, they choose wisely and surround themselves with friends who are at least "acceptable" to the parent.  If they do not, deciding whether to intervene and help influence who their friends are needs to be done carefully.  Each child is different and parents need to assess how drastically their child's behavior is deviating from the established expectations.  In many cases, the pull of the well-established moral compass will eventually put the child back on track. Until that time, creating a structured environment at home while maintaining all the expectations with appropriate consequences until the middle school storm subsides is a solid course of action.
GKM: So many families feel pressured around academic success–how do you help kids to keep academic success in perspective just as they enter the age when grades are important for college transcripts?
AM: Middle school is not about grades, but rather establishing good habits and increasing self-awareness.  If a child can leave middle school knowing how he learns best, how to study, time management, self-advocacy, and with a balanced approach to academics (and remembers to wear deodorant), it is a win!
It is very easy to get carried away by academic stress.  Maintaining a balance between academics and the rest of life including sports, friends, activities they love, etc. is critical to being a happy, healthy high school student.  Being an emotional, stressed out mess and having a 4.0 is not worth whatever perceived prize they believe is at the end of the college rainbow.  Working hard, having fun, and making time for the activities and people that make life awesome are keys to being happy.  Approaching high school in a genuine, balanced way ends in a college selection process that is realistic and healthy.
GKM: Finally, how can parents tell when kids are just going through typical middle school stuff….vs. their behavior is a call for concern?
AM: It comes down to knowing your child, being observant, valuing your parental instincts and enlisting the help of the village.  If there are consistent and long-lasting concerning behaviors at home, or something just does not feel right, call your school counselor.  If your child is leaving dirty clothes on the floor, rolling her eyes at you, appearing overly emotional or moody, and is generally annoying to be around, I can save you a call.  That is all normal!
Find out what is happening at school.  Are the teachers and counselor seeing the same thing? Talk to your child and see what he says.  After gathering this information, you can determine if some supportive action needs to be taken.  Many behaviors that on the surface seem concerning will self-correct if given a little time.  Patience and talking to others who work with your child that might not be as emotionally invested can help give you a clear perspective on the situation.
Middle Schooled is available on amazon.
WHYY is your source for fact-based, in-depth journalism and information. As a nonprofit organization, we rely on financial support from readers like you. Please give today.