Mexican Consulate ready to assist in earthquake's aftermath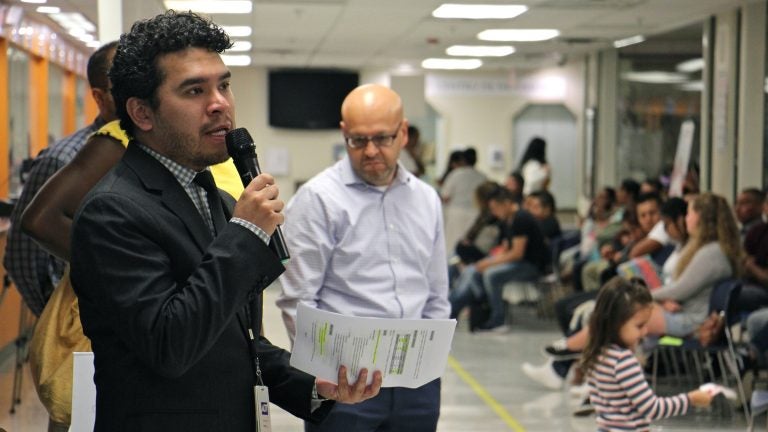 At the Mexican Consulate of Philadelphia Thursday, officials asked for a moment of silence for the nearly 100 people who were killed when an 8.2 magnitude earthquake struck southern Mexico.
Felt as far away as Guatemala, the quake rocked the states of Oaxaca, Chiapas and Tabasco and was recorded as the strongest quake the country has seen in a century.
Head Consul Alicia Kerber said one of her agency's many duties is to keep the Mexican community updated and connected to the news coming out of Mexico.
"Many of them could be concerned about what's going on in their states," Kerber said. "That's why we try to keep them informed, through their media, through their network."
The consulate is offering to put people living in the Philadelphia region in touch with Mexican authorities if they have concerns about loved ones who may have been impacted by the earthquake.
Fortunately, the consulate hasn't received any requests yet. But that doesn't mean people aren't worried about their native country.
"We have received a lot of members of our community concerned about how they can help? How they can send help to Mexico?" Kerber said.
The Mexican Red Cross has set up a special account for earthquake victims who need food, water, clothing and other supplies.
Kerber said just as Mexico received plenty of support from American agencies in the aftermath of last week's earthquake, the Mexican Red Cross was on hand to help the victims of Hurricane Harvey in Houston.
"We tried to express to the North American government our solidarity in those moments," she said, "because that's the way neighbors behave."
Kerber asks that people contact her office if they want to give to the relief effort.